The Most Notable Build to Rent Companies In The UK
28 Dec 2020
This is an extensive list of Build to Rent companies in the UK that you can trust among plenty of options in this fast-growing sector in the rental market.
Designed specifically for the convenience of renters, there is a good reason Build To Rent schemes have become one of the fastest-growing sectors in the UK's rental market1. These properties - usually blocks of apartments in city centres that offer stylish interiors, plenty of amenities, and no agency fees - are attracting attention from both renters and development companies.
The portfolio, available locations, and included benefits vary greatly between providers. Some are very new companies that don't have a strong track record but rely on appealing developments to draw more renters. Below is a big list of reputable, active Build to Rent companies in the UK that are known for their great developments and reliable residents' services.
1. Active BTR Companies In The UK
L&Q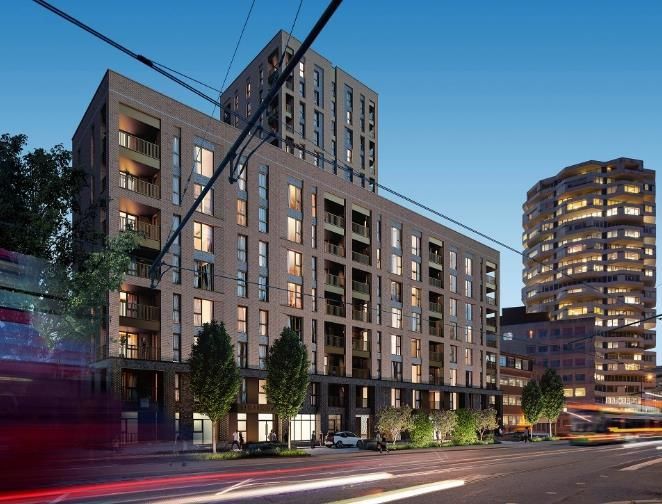 Locations: London, Bedfordshire, Berkshire, Buckinghamshire, Cambridgeshire, Essex, Kent, and Warwickshire.
Also known as its full name, London and Quadrant, L&Q is a residential developer and housing association based in Lewisham, London. With more than 50 years of experience in the housing market, L&Q has grown beyond London into other regions like South East and East Anglia and expanded to the private rented sector on top of traditional social housing.
As of 2019, L&Q owned more than 95,000 homes in London and the South East, in which many developments support the Help to Buy program. With its large projects in the pipeline, such as a huge brownfield land site beside the River Thames, the company is now on the rails to house a total of 500,000 people in the near future2.
Grainger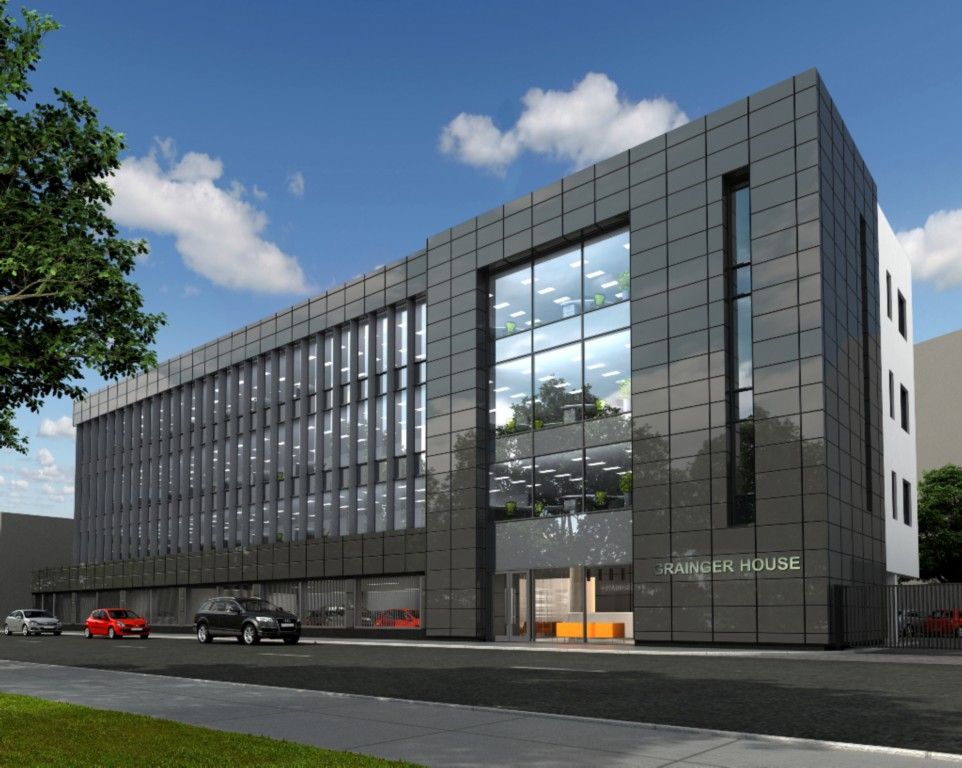 Locations: London, Manchester, Liverpool, Aldershot, Bristol, Bury, Leeds, Milton Keynes, Sheffield, and Waterlooville.
Grainger, founded by the Dickinson family in 1912, is one of the largest private landlords in the UK. From some residential properties in Newcastle upon Tyne in the previous century, the company now has more than 8,000 homes in its catalog.
Grainger doesn't just receive support from private investors (the company went public on the London Stock Exchange in 1983) but also has substantial backing from the government, all of which are optimistic about Grainger's plan to double its number of homes in a few years. For example, Transport for London has chosen Grainger to set up a new joint venture and build more than 3,000 homes near 8 Tube stations. The company also has plenty of Build to Rent properties, such as developments at 19-27 Young Street and Tiltman Place3.
As of September 2019, Grainger's trading and development portfolio had a valuation of around £700 million.
Folio London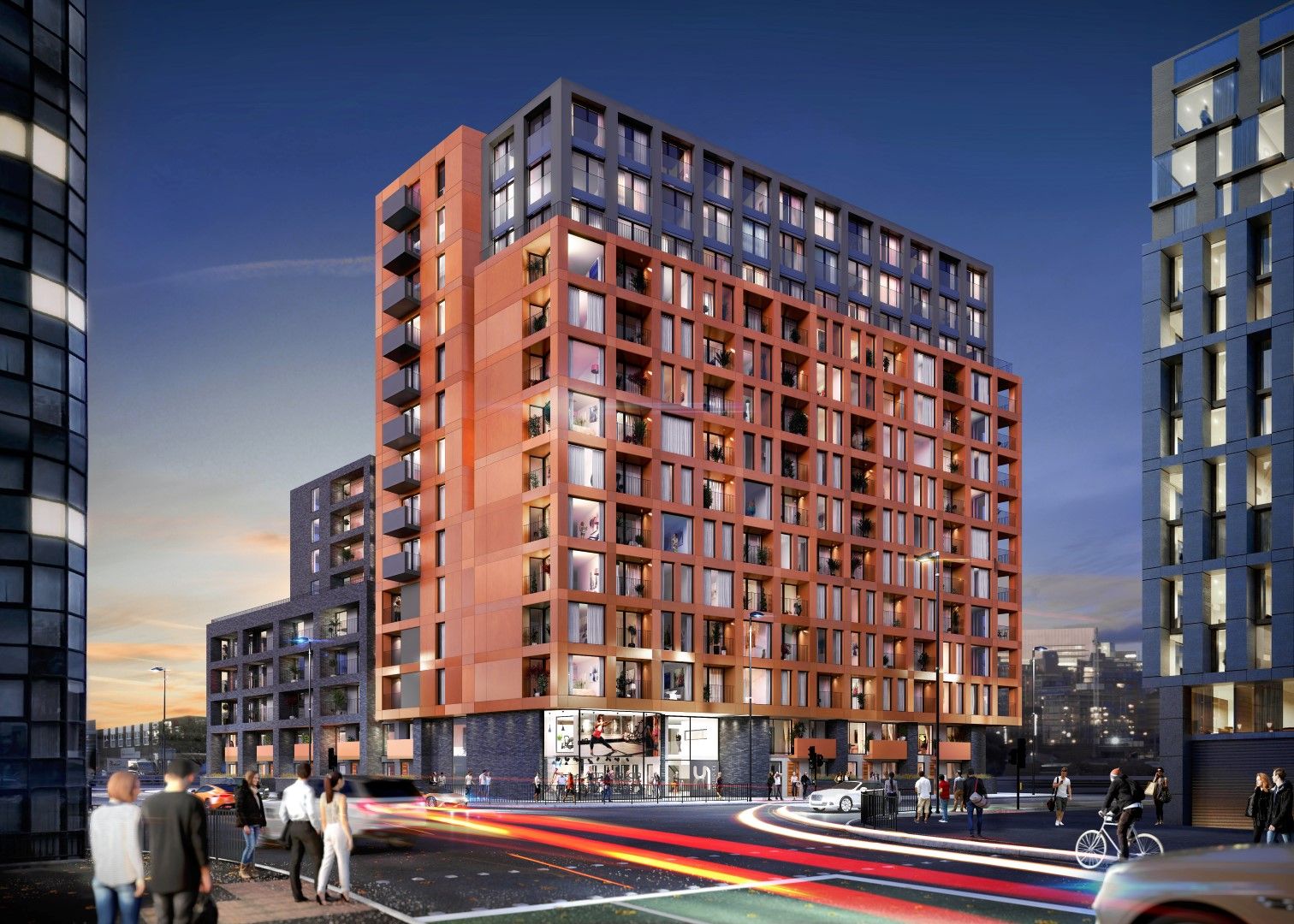 Locations: London
Unlike big names like Grainger and L&Q, Folio London is a much newer and smaller name in the market, even though it's still part of the much larger Notting Hill Genesis. The focus of this company is building Build to Rent properties across London, with all profits being reinvested back into social housing. Compared to traditional providers, Folio London provides many attractive perks, such as the guarantee to charge no admin fee, yearly 'health check' for your home, or a dedicated contact person4.
Simple Life Homes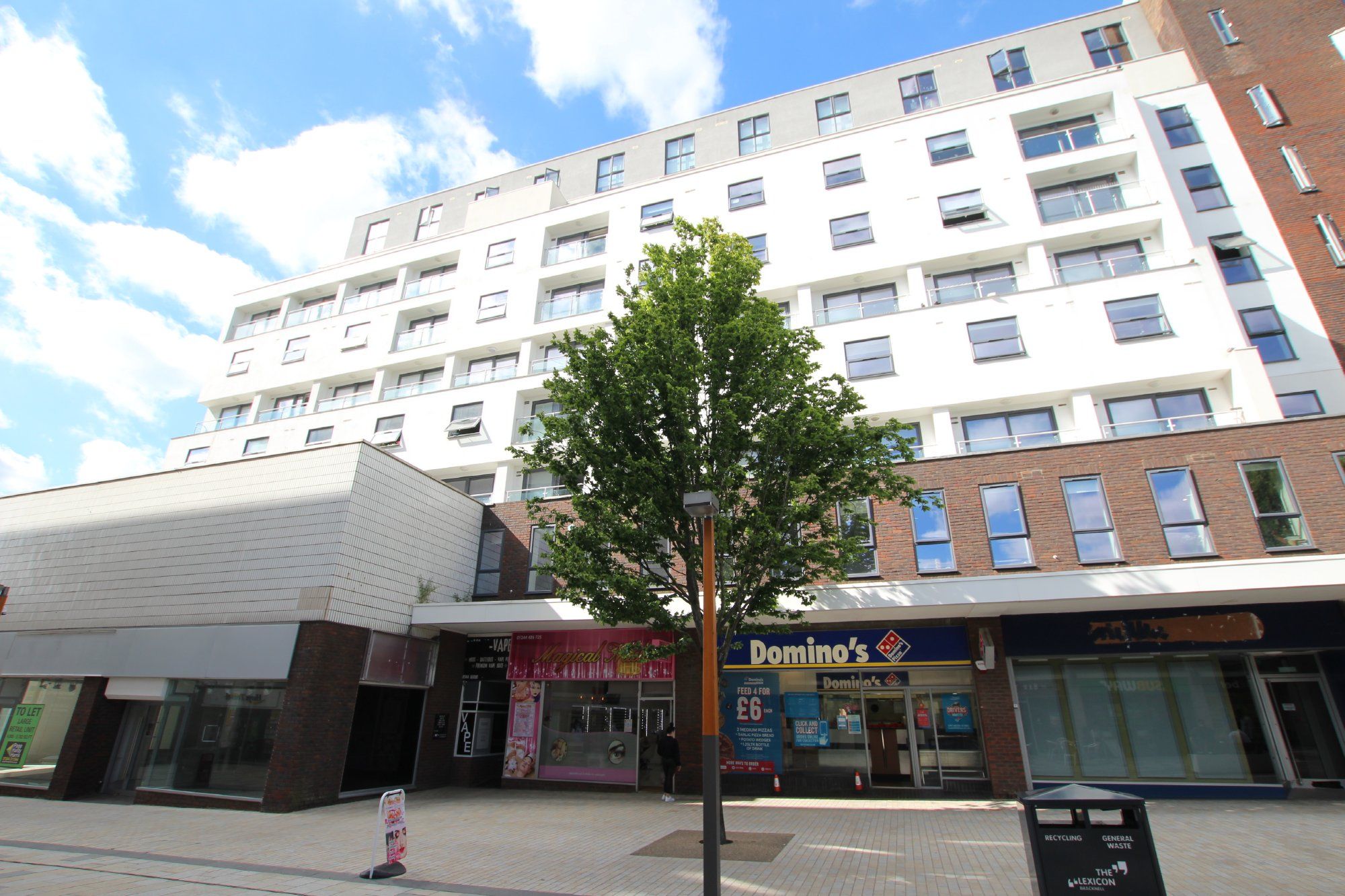 Locations: Greater Manchester, West Midlands, Merseyside, Bedfordshire, Cheshire, Essex, Lancashire, Shropshire, South Yorkshire, Staffordshire, Suffolk, Teesside, Wales, Warwickshire, and West Yorkshire.
Simple Life Homes is also a new player in the corporate landlord market. Established in 2016, the company is starting to expand its catalogue, available in a wide range of styles (Simple Life Homes claims that it has nearly 100 property styles, from one-bedroom apartments to five-bedroom homes).
The primary operating area of Simple Life Homes is Greater Manchester (with 18 developments), but recently it has started to have some developments (32, as of December 2020) in other parts of the UK. In January 2020, the company announced a £35m investment to build 264 private-rented homes in Rochdale - one of its most notable developments5.
Simple Life Homes has come up with many new benefits for its customers, such as the 'Welcome Box' that new tenants will receive when they move in. They will find many daily essential items in this box as a gift from the company. Other perks include discounts for concert tickets, Sky TV plans, and some clothing brands6.
Get Living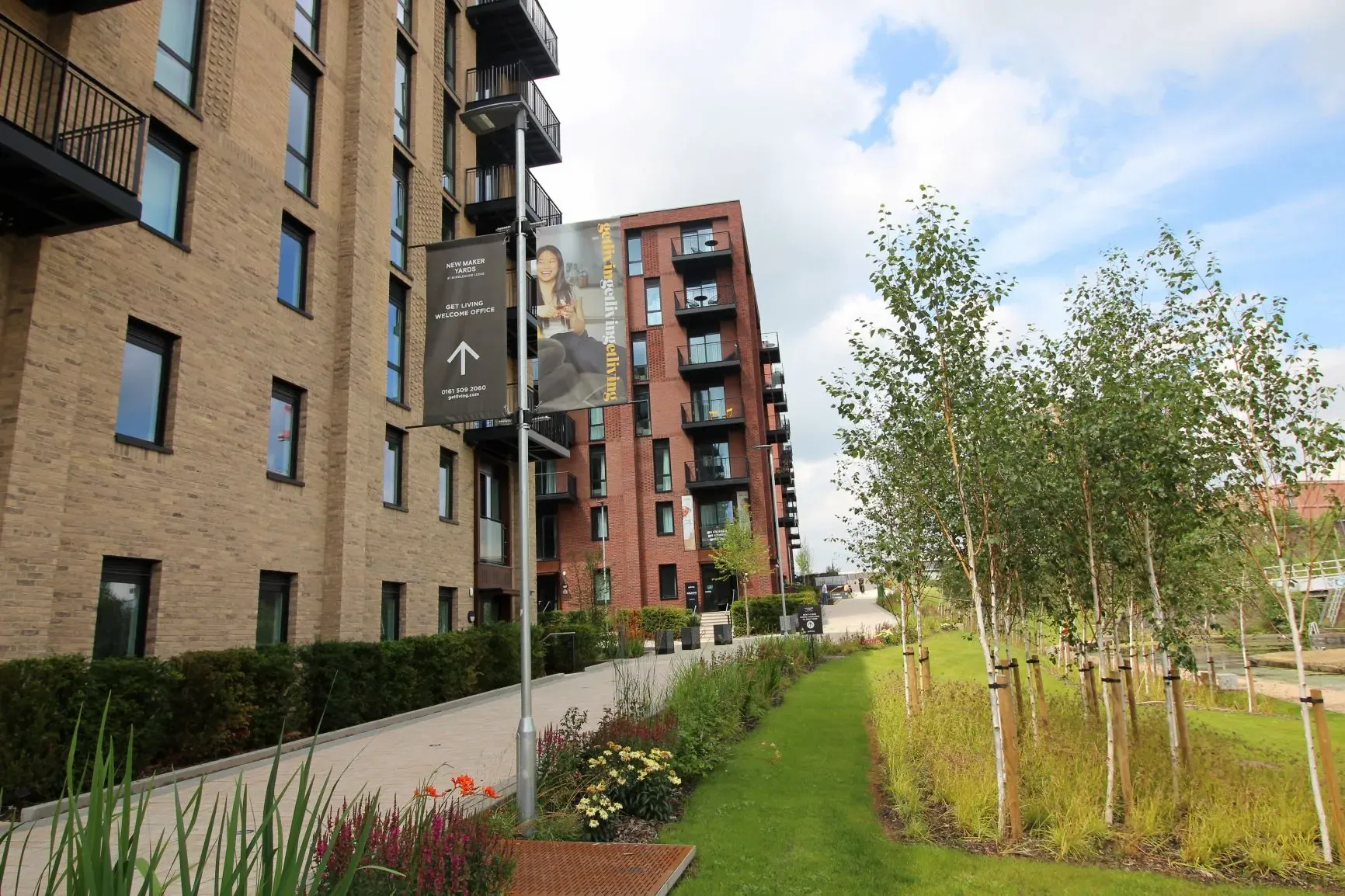 Locations: London, Manchester
Get Living entered the Build to Rent market in 2013 and was chosen to transform the 2012 Olympic Park's athlete village into 1439 residential homes. The capital for this development came from a partnership between Get Living and Qatari Diar, an investment company wholly owned by the Qatar Investment Authority.
With these first rented homes in East Village, the company has expanded into Central London (the Elephant Central development) and Manchester (New Maker Yards). In August 2020, the company also reached an agreement with Oxford Properties and Delancey to build up to 14,000 homes for rent in a £410m Build to Rent investment7.
Get Living wants to attract customers into this fast-growing market by ditching most deposits (meaning rent is all you have to pay), rewriting contracts in easy-to-understand languages, and providing 3-year tenancies as standard. The company has even created a mobile application named Resident App through which you can find answers about your neighbourhood and request maintenance.
Dandara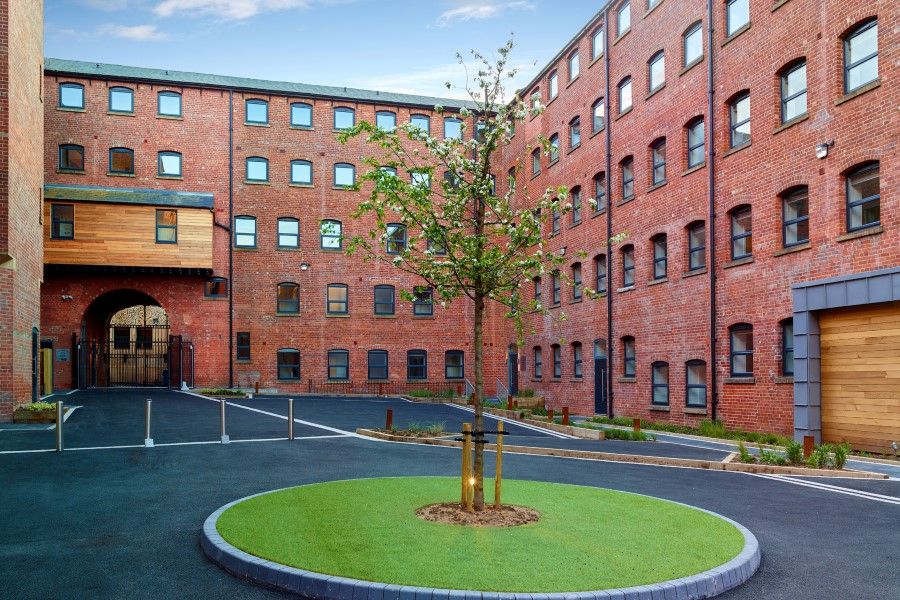 Locations: South England, Scotland, Jersey, Isle of Man
Dandara is the name behind many large scale Build to Rent developments in the UK. Along with its 30 years of experience, this company has received more than 100 industry awards for design and quality.
There are over 4,000 units in the current management portfolio of Dandara, with more plans having been announced in Manchester, Leeds, and Birmingham after the company secured backing from HSBC and the former Homes and Communities Agency (HCA). Then Housing minister Gavin Barwell said that this agreement is one of the biggest deals in the rental sector8.
Greystar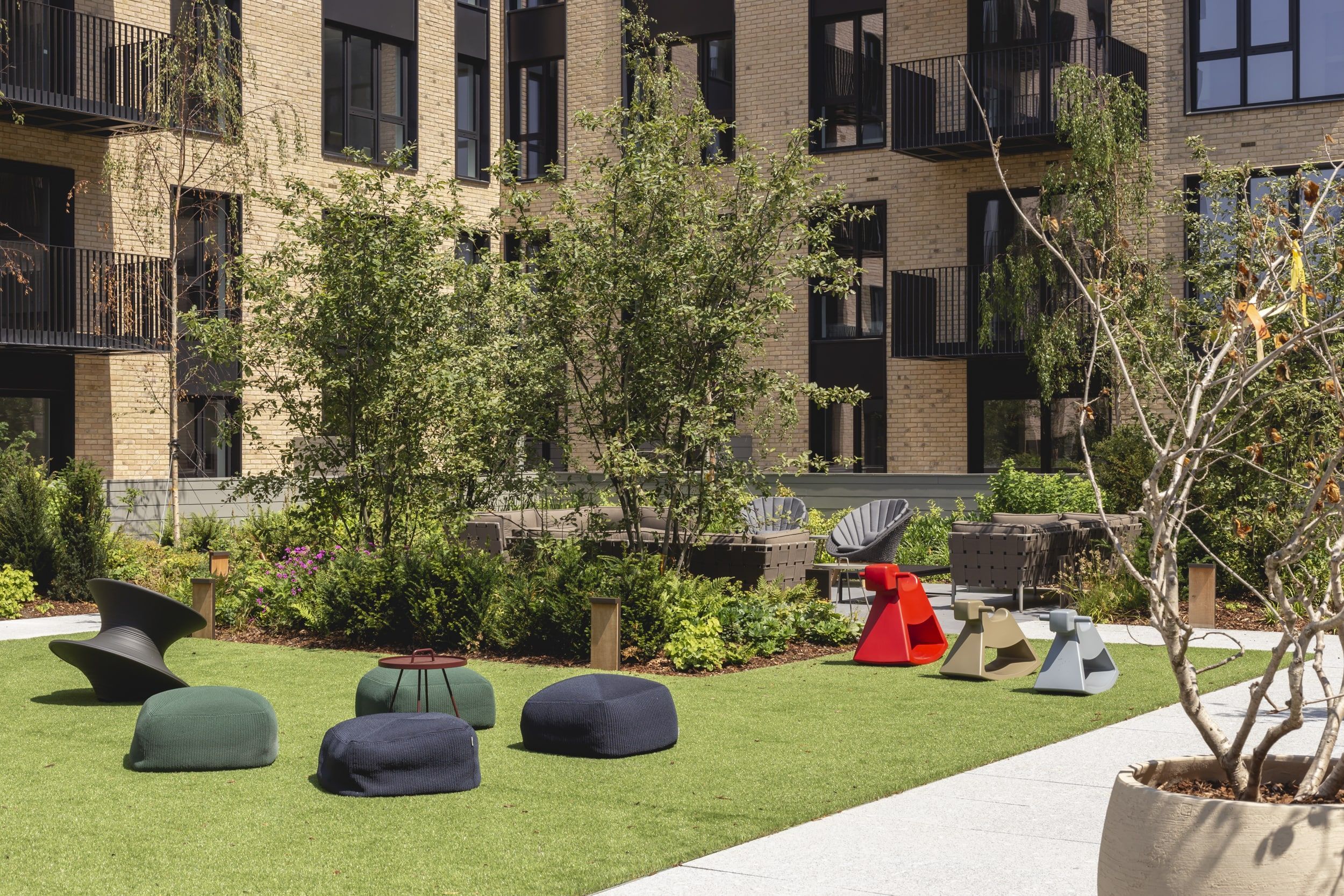 Locations: London, Salford (Greater Manchester)
Greystar, or Greystar Real Estate Partners, is a multinational real estate developer and manager based in South Carolina, US. Founded in 1993 by CEO and chairman Bob Faith, this company now has 51 offices across the US, Latin America, Asia-Pacific, and Europe with overall 14,000 employees.
Greystar entered the UK market in 2013 with a focus on multifamily housing. There are currently over 37,000 units under its British \$5.3B portfolio, 5,600 of which are multifamily units in the capital. The company has plans to build more than 4,400 units like that in London by 2022. The brightest star in this ambitious project is 101 George Street, the world's tallest modular tower. When this 135m building is complete, Greystar will have a presence in 4 areas of Greater London: South London (Croydon), Central London (Nine Elms), East London (Sailmakers), and West London (Greenford).
Fizzy Living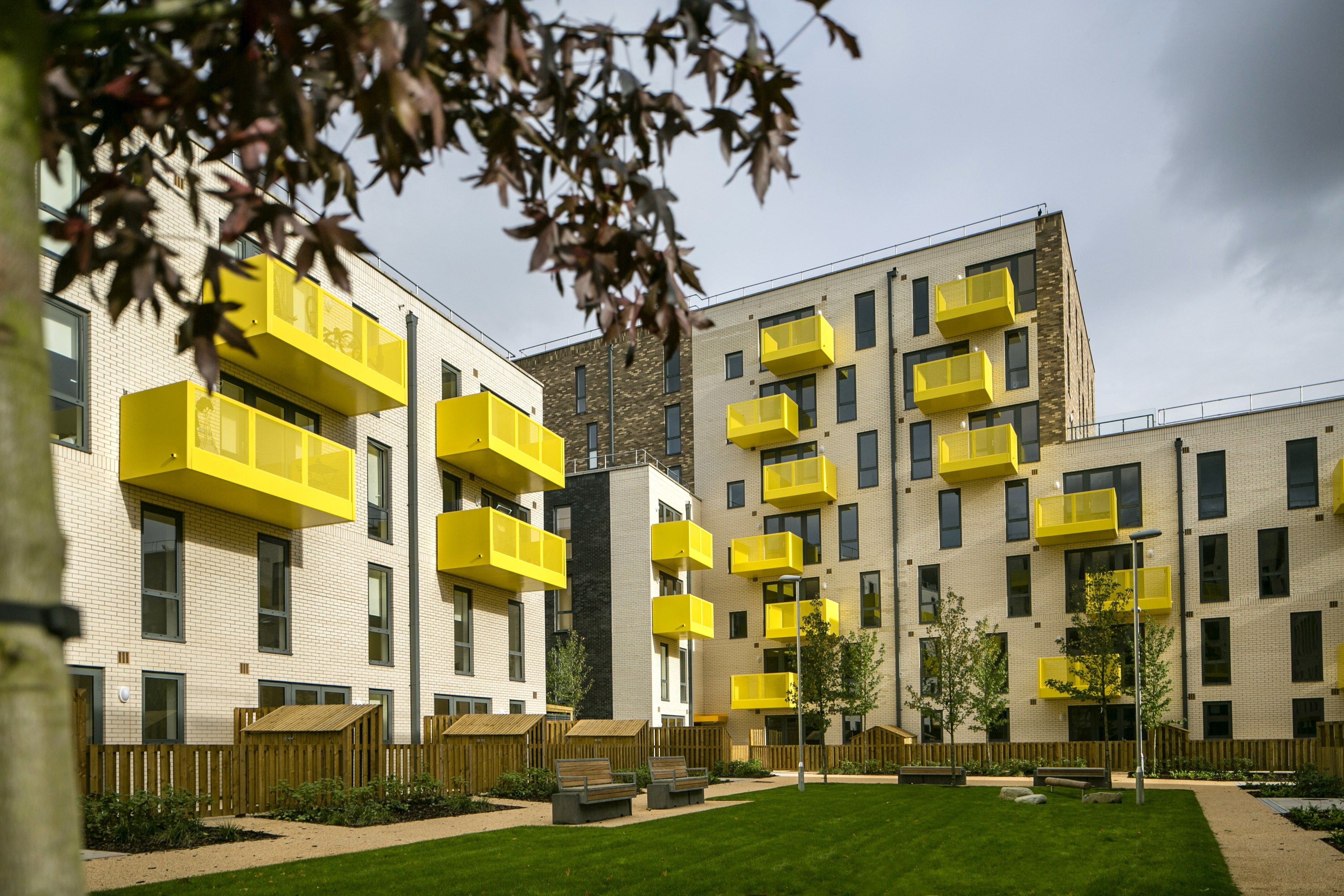 Locations: London (Epsom, Poplar, Canning Town, Stepney Green, Lewisham, Walthamstow, and Hayes)
With only about 20 employees and 7 developments in London, Fizzy Living is a small provider that focuses primarily on young professionals in the capital, who will be impressed with many benefits tailored to their lifestyle.
All 1000 flats of Fizzy Living are pet-friendly and come with free broadband. You will also enjoy the convenience of having an in-house repair team for any repair and maintenance issues. Keep in mind that Fizzy Living still has not ditched deposits yet like many Build to Rent developers9.
A2Dominion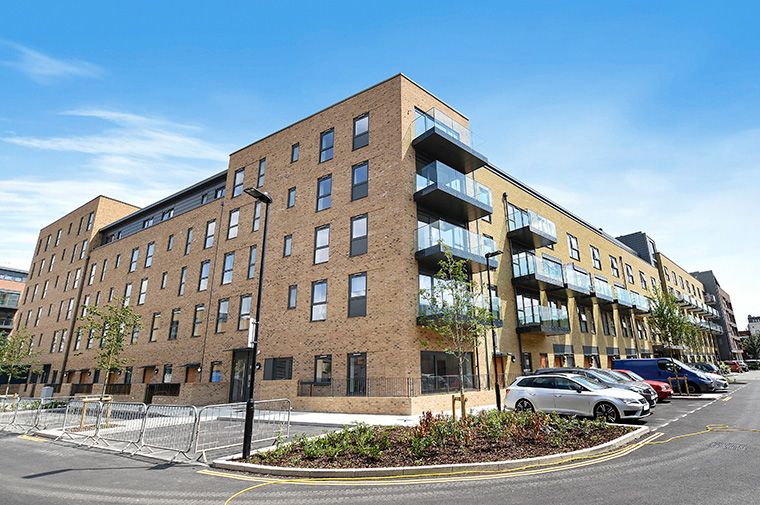 Locations: London, Berkshire, Bristol, Hampshire, Oxfordshire, Surrey
A2Dominion is one of the oldest companies in the housing market, having built and managed homes across London and Southern England for over 70 years. This company is part of the housing association G15 and currently managing an £8.4bn asset base of over 38,000 properties10.
There are also 6,392 homes in development, many of which come from joint venture partnerships with other companies. For instance, in March 2020, A2Dominion sealed a deal with Higgins to build 333 studios and homes in Hanwell, West London. 117 of those will be available for affordable tenure once completed.
Uncle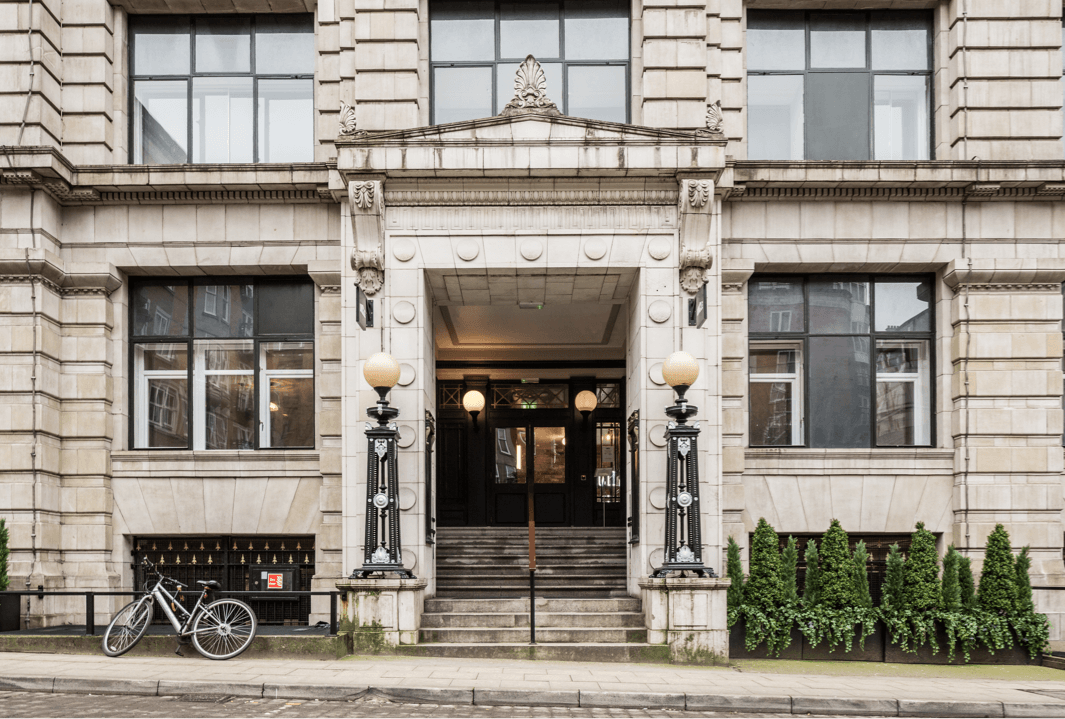 Locations: London, Manchester
Uncle is a property brand from the Canadian private real estate company Realstar Living. Since the first foray into the UK market in 2002, the company has acquired and invested in many developments in both Greater Manchester and Greater London regions.
In 2016, Uncle invested £30m in a 120,000 square foot site in Manchester City Centre11. There are also six other developments in the pipeline, including a new scheme in Wembley, London. There are one, two, and three-bedroom apartments in its portfolio, all of which fall under central professional management from Uncle.
This company has proved its adaption to extraordinary times by offering virtual viewings and contactless move-ins to new residents during the coronavirus pandemic. Other safe protocols include 'Fogging Cleaning' in all common areas and direct parcel delivery to the receiver's front door.
Legal & General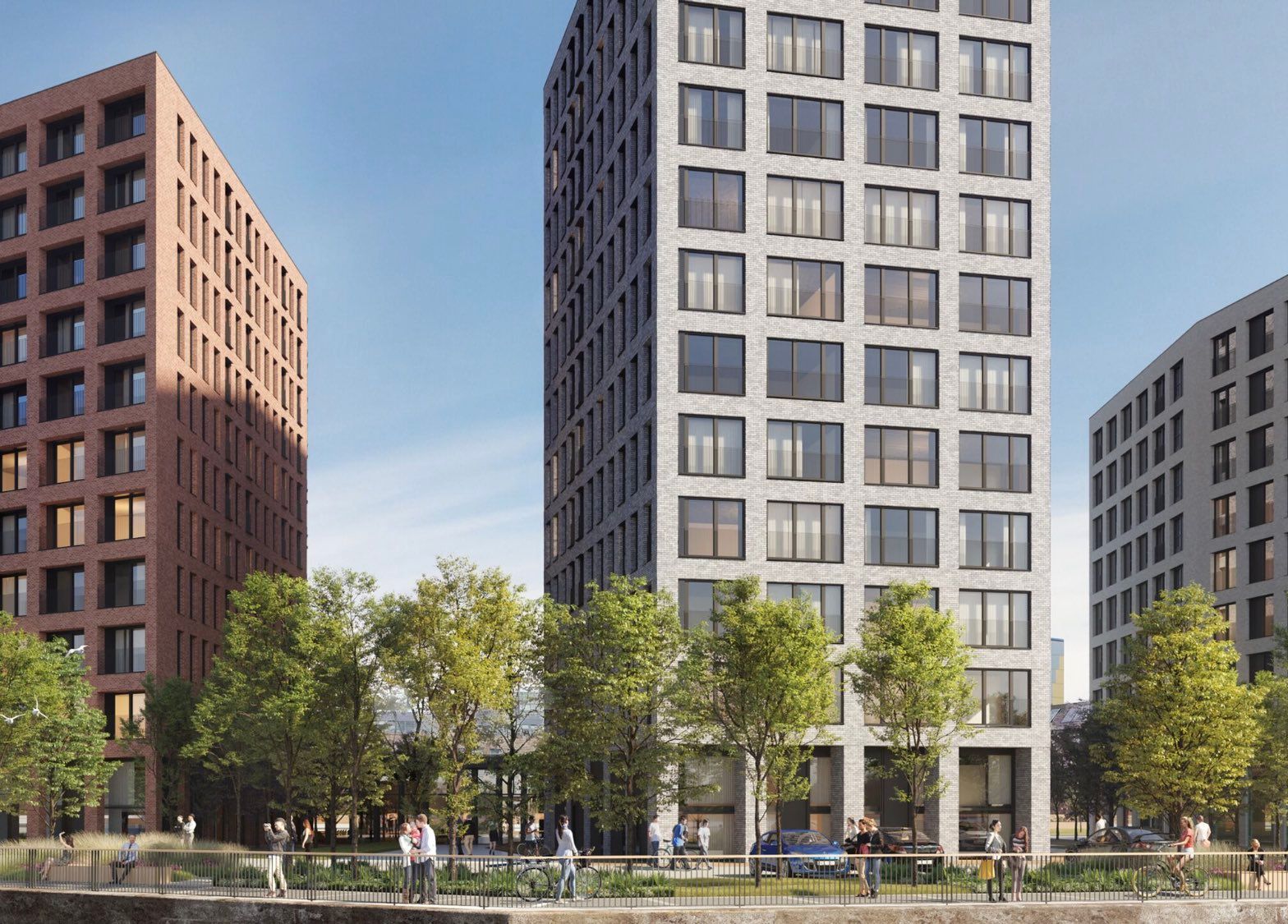 Locations: Berkshire, Oxfordshire
Legal & General Homes is the real estate arm of the British multinational financial services Legal & General. Since its parent company bought the remaining shares in CALA Homes in 2018, Legal & General Homes is now part of this Scottish house building company.
With the backing of CALA, one of the biggest and oldest housebuilders in the UK, Legal & General covers a wide range of properties, ranging from Build to Sell, Build to Rent to affordable housing and later living communities. It has even implemented a unique construction method with a new modular housing factory in Leeds.
The urban Build to Rent platform of Legal & General kicked off in 2016, and after four years, this company is now operating or developing 17 schemes across the country, with 6,000 homes delivered for elective tenants. Legal & General has committed more than £1.5bn in this fast-grow thriving sector, including a £400m joint venture with PGGM - the second-largest pension fund in the Netherlands12.
Manchester Life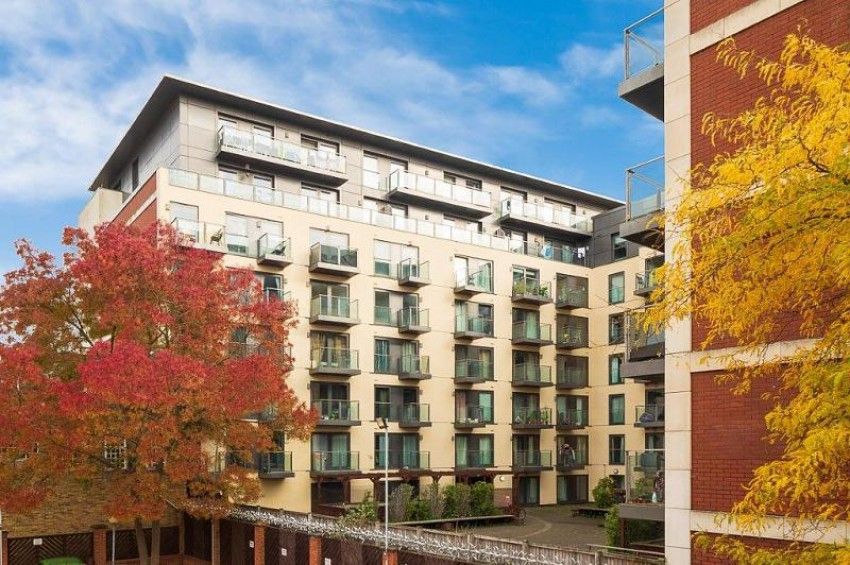 Location: Manchester
Owned by Abu Dhabi United Group and Manchester City Council, Manchester Life Development Company has the original goal of driving sustainable and sympathetic redevelopment of New Islington and Ancoats into inclusive communities with a vibrant lifestyle in East Manchester.
This multiphase initiative has the best of both worlds: support of local government and the capital and experience of a huge investment company. In phase I, this residential property development company will deliver more than 1,000 privately rented homes in 6 developments. This includes 5 new builds (Weavers Quay, Smith's Yard, Sawmill Court, One Cutting Room Square, and Cotton Field Wharf) and the renovation of the Murrays Mills complex, helping the city to meet the needs of high-quality accommodation13.
Way of Life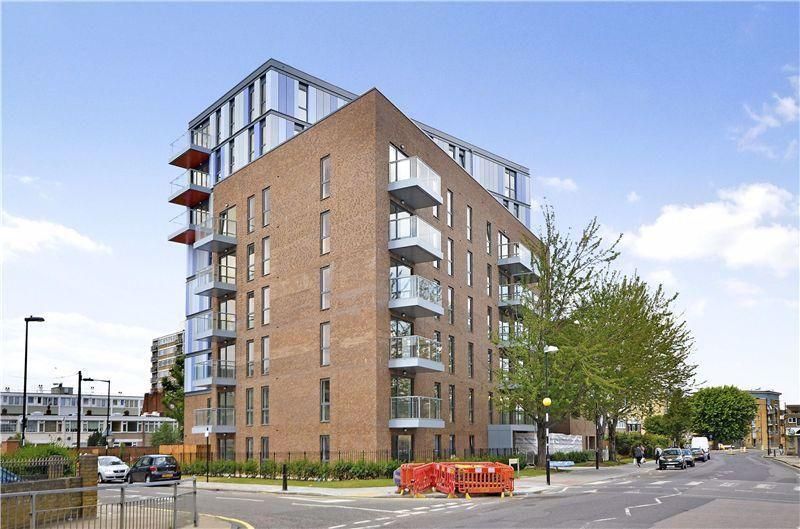 Locations: London, Leicester, Birmingham
Founded in 2017, Way of Life is a real estate management company in London. The focus of this young player in the capital's market is to provide upmarket housing options for young professionals in the UK's big cities. In order to fulfil this ambitious goal, all properties managed by Way of Life are Build to Rent developments, meaning residents can have access to various on-site amenities and facilities. This includes on-site car parking, residents' lounges, cleaning service, leisure centre, gyms, etc.
Southern Housing Group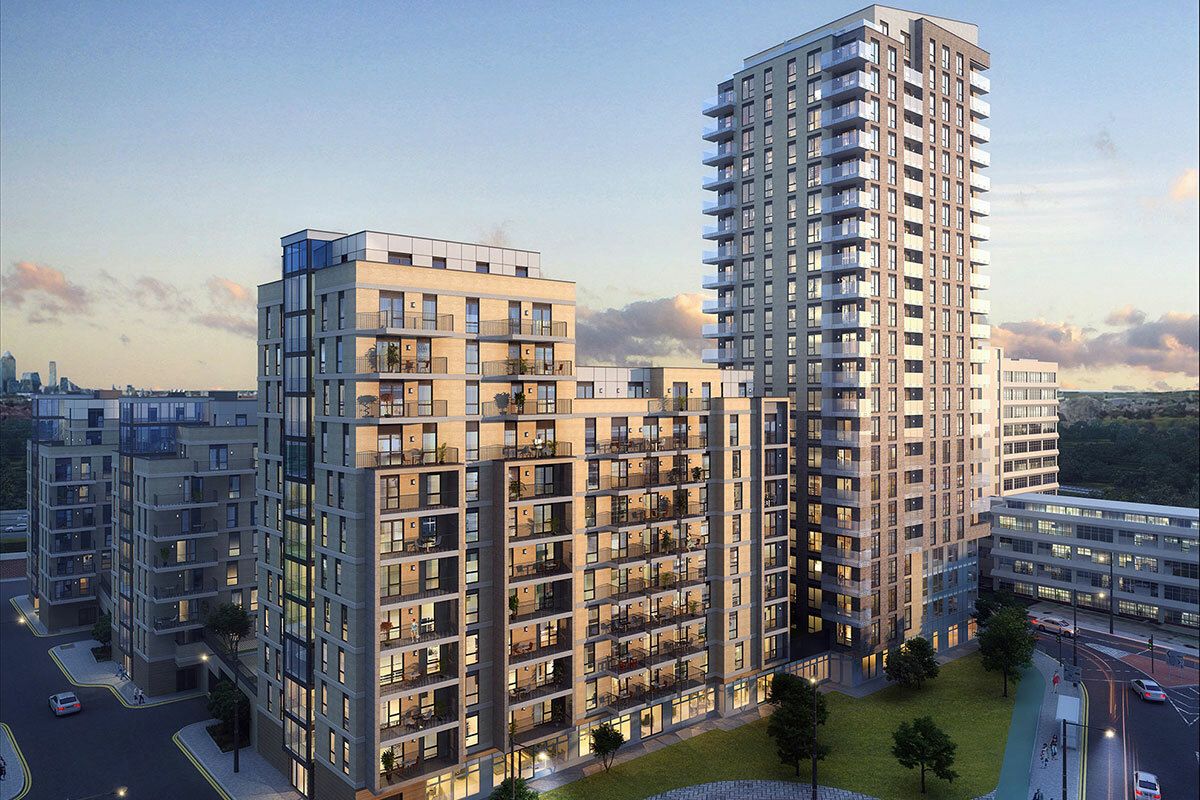 Locations: London, Barking and Dagenham, Brighton and Hove, Greenwich, Isle of Wight, Islington
This housing association is one of the largest in southern England, with more than 28,000 homes for 72,000 residents. Southern Housing Group owes its origin to a charitable trust set up in 1901 to deliver accommodation for poor workers in London. With its first properties in Islington, now the company has left its footprint across London and the country's south-eastern region.
Southern Housing Group has a wide range of housing options in its catalogue, from outright sales, private rent to affordable rent, shared ownership, and traditional social housing. In the period of 2017-2018, it was granted funding from the Homes for Londoners initiative to provide 600 affordable homes in the capital over the next 5 years14. The company also aims to create additional 500 homes on its existing developments by combining wholesale and partial redevelopment, refurbishment, conversion, rooftop extensions, and infill.
PlaceFirst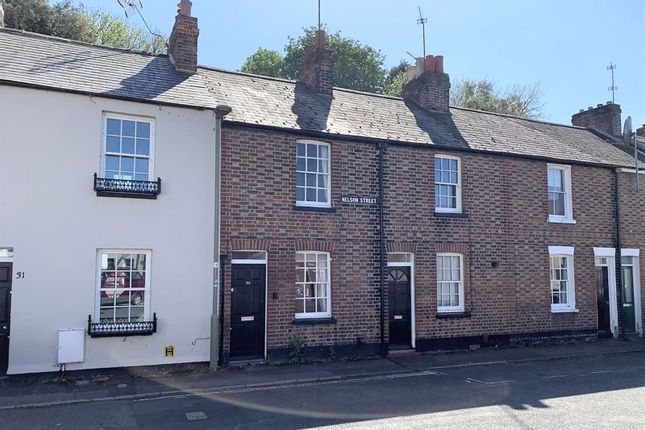 Locations: Manchester, Sheffield, Leeds, Liverpool, County Durham, North Yorkshire, Lancashire
This residential letting company was founded in 2009 with the focal point being long-term Build to Rent developments, particularly to tackle difficult regeneration challenges. Its first projects were refurbishing terraced properties in bad condition, but now PlaceFirst has a vast number of 4,000 homes for rent in the pipeline that the company hopes it can deliver by 2022.
PlaceFirst has developed communities and buildings across northern England, including Manchester, Hartlepool, Morecambe, Liverpool, and Leeds. In November 2020, the company unveiled a place to transform an office scheme into 130 Build to Rent homes in Bolton15.
Lendlease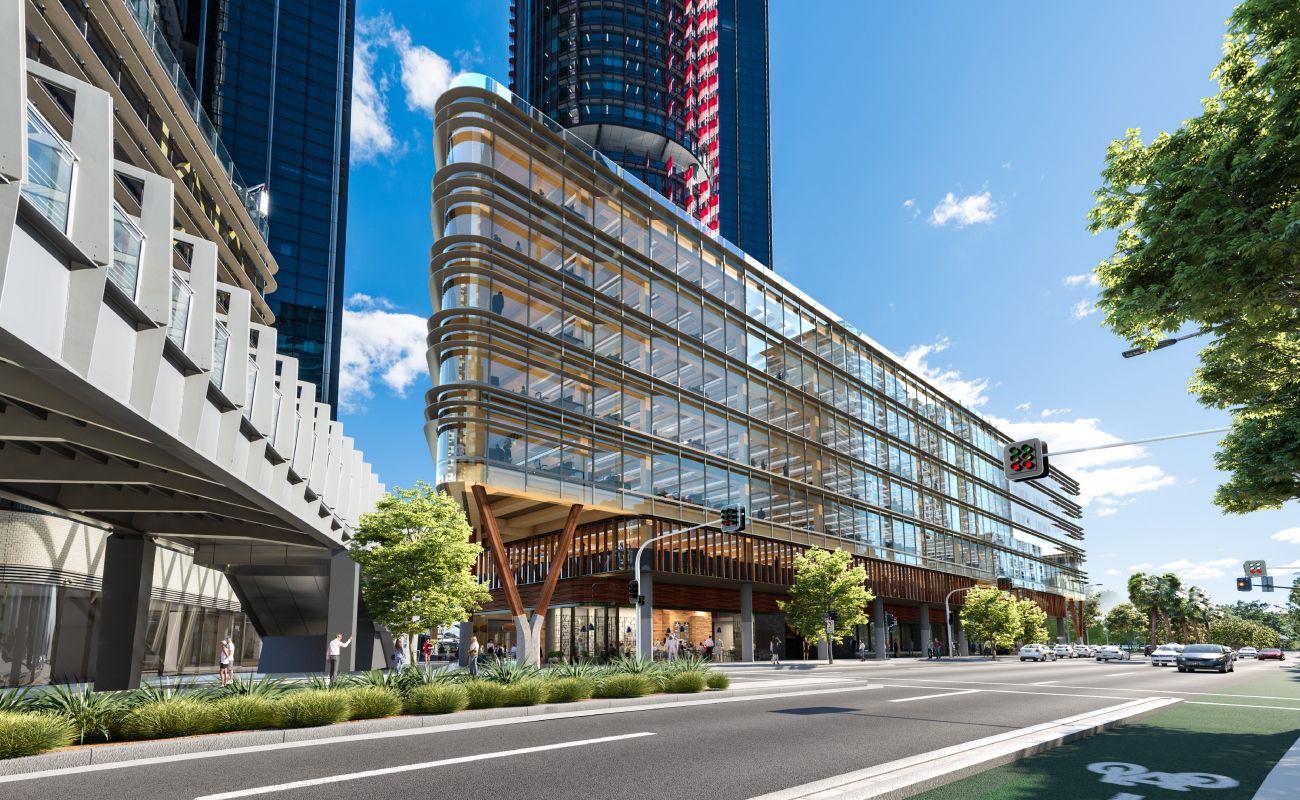 Locations: London, Manchester, York, Birmingham
Lendlease Group is an infrastructure, property, and construction company based in Sydney, Australia. The famous Sydney Opera House is one of its high-profile developments of this multinational company.
It established its British division, Lendlease Residential Development, in the 1920s to build its first homes inNorth Chesshire. Since then, Ledlease has become one of the UK's biggest residential developers. The London 2012 Olympics' Athletes Village (London), the Clarence Dock (Leeds), and the Orion Building (Birmingham) are the most well-known developments that Lendlease has constructed in the UK. As it expanded into the purpose-built property market, in February 2020, Lendlease and CPP Investments agreed to invest in a 118-home, 18-storey building in south London16.
Essential Living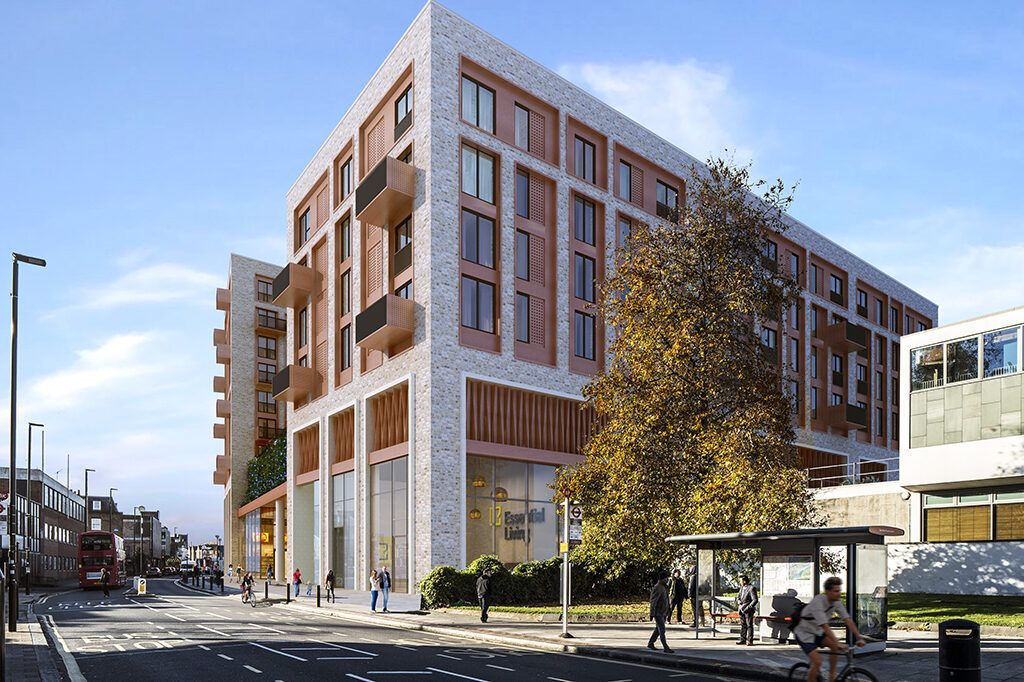 Locations: London
Essential Living was founded in 2012 with the sole focus on developing premium Build to Rent apartments across the capital. This London-based developer is the name behind the iconic Vantage Point in Islington, North London. Like other developments of Essential Living, this building is in a well-connected location, sitting right on top of the Archway station.
You will enjoy major benefits that set Build to Rent apart from other traditional housing schemes, such as a 24/7 on-site residents' team to give you a helping hand with any issue, game rooms, gyms, and lounge areas. Essential Living also promises not to charge any repair fees if it's not caused by misuse17.
Allsop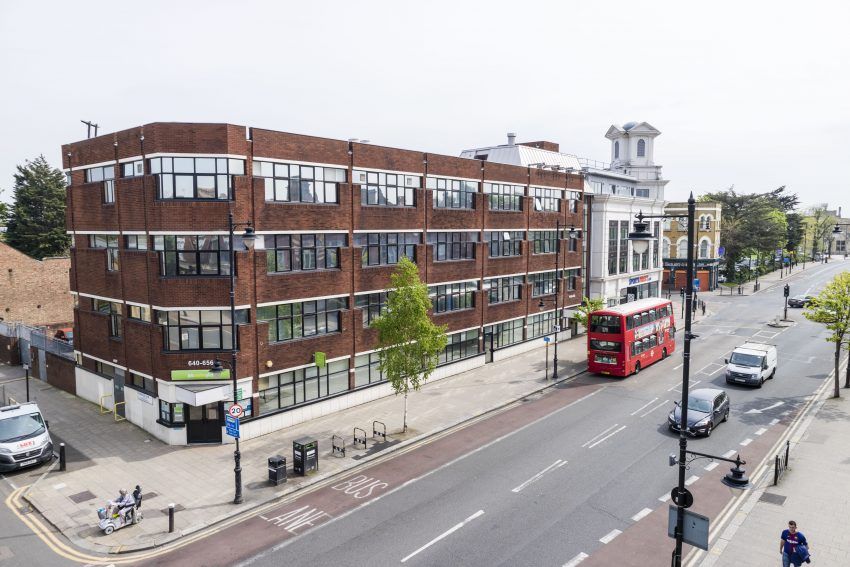 Locations: London, Liverpool, Gloucester, Derby, Leicester, Manchester, Middlesborough, Newcastle, Sheffield, Telford
Founded in 1906, Allsop is a well-known name in the residential and commercial property market, with a wide range of services, ranging from management, investment to consultancy. Having sensed that Build to Rent would be one of the fastest-growing sectors in the industry, Allsop established its Build to Rent team in 2015 to diversify its portfolio. This team takes advantage of the company's 100 years of experience and expertise to overcome new challenges, from policy lobby efforts to producing valuable insight.
Allsop Letting and Management is the subsidiary that advertises, let (on behalf of landlords), and manages properties in the vast portfolio of Allsop, including many Build to Rent developments. This team is currently managing more than 1,300 Build to Rent apartments in Liverpool, Newcastle, and Manchester, on top of 5,700 traditional properties across the country.
The Quarters by Bravo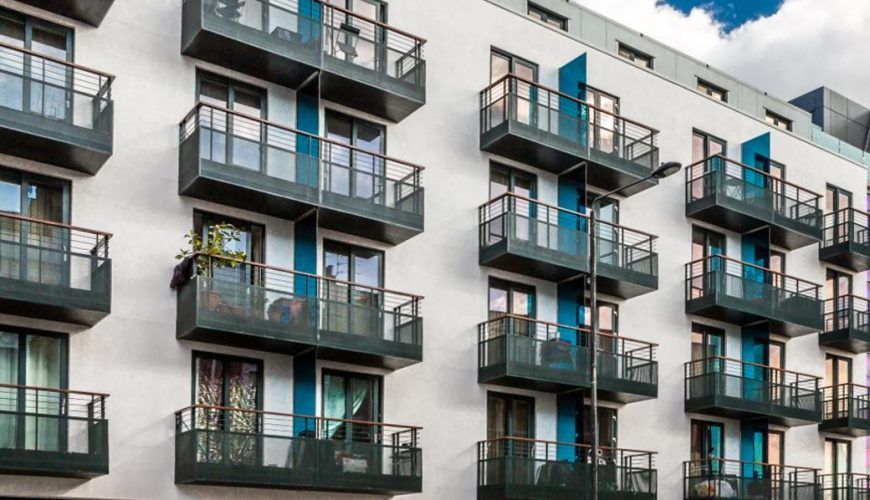 Location London
The Quarters is the flagship brand of the Bravo Investment House, a London-based integrated real estate management, development, and investment company. With over 15 years of experience, the parent company has acquired extensive expertise in managing, financing, and sourcing over 1 million square feet of commercial and residential schemes. This has helped The Quarters become one of the first developers to complete a portfolio of Build to Rent studios in London.
All its studios and apartments in 4 sites (Watford, Swiss Cottage, Kilburn, and Croydon) features high-specification, stylish fittings and fixtures18. The Quarters offers both short and long stays for its customers across its London developments.
Moda Living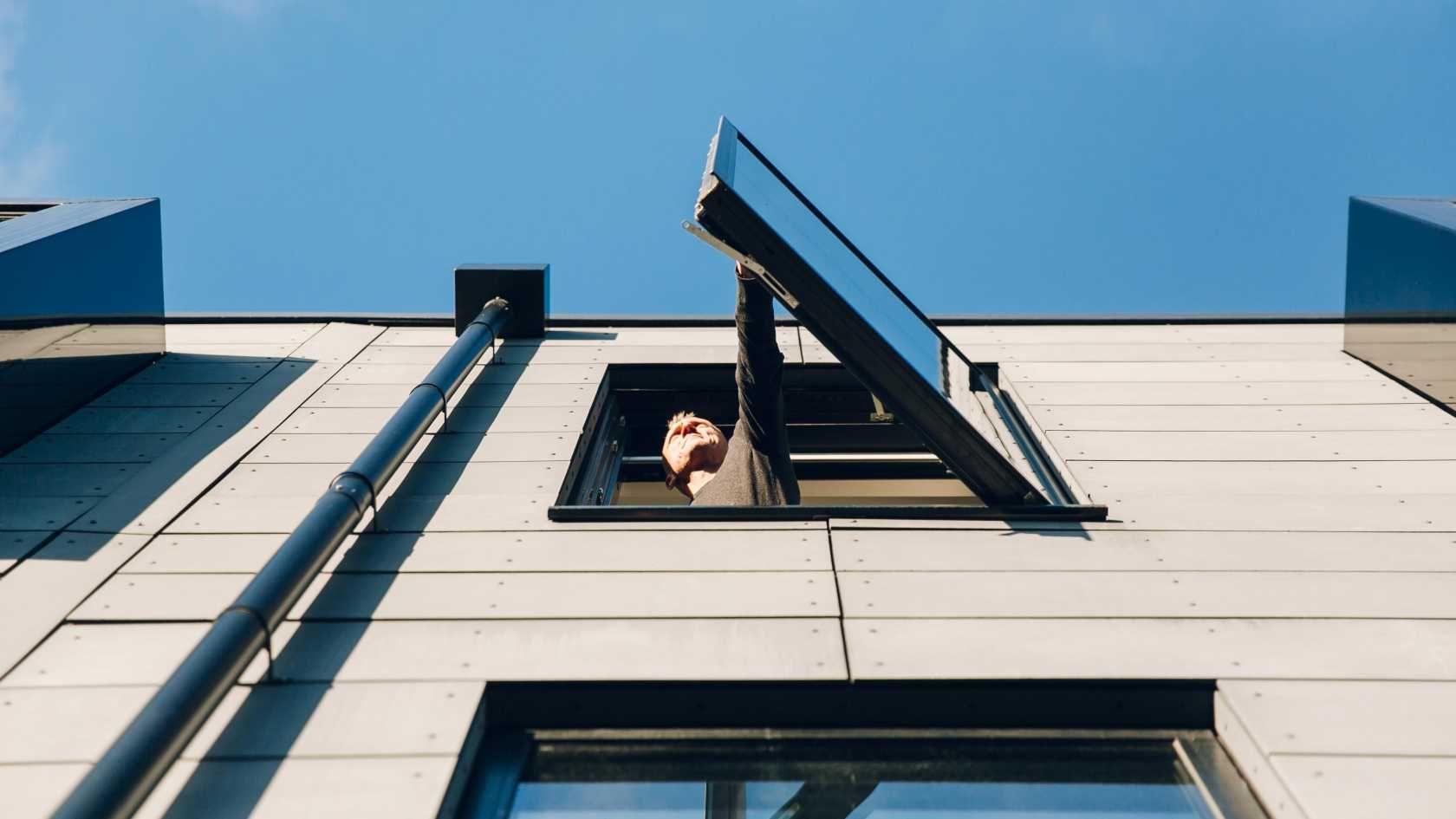 Locations: Manchester, Liverpool, Leeds, Edinburgh, Glasgow, Brighton & Hove, York, Birmingham
Formed in 2014, Moda Living is a vertically integrated operator, developer, and investor of Build to Rent properties. It has gathered a capital of 400 million from major American and British institutional investors such as NFU Mutual and Harrison Street. Moda Living and its function partner, Apache Capital, are committing to one of the most ambitious developments in the UK19. This partnership is on track to deliver 125 Build to Rent homes a month by 2021. This £2.5bn development is expected to create over 7,500 purpose-built homes across Scotland and England once completed.
One Manchester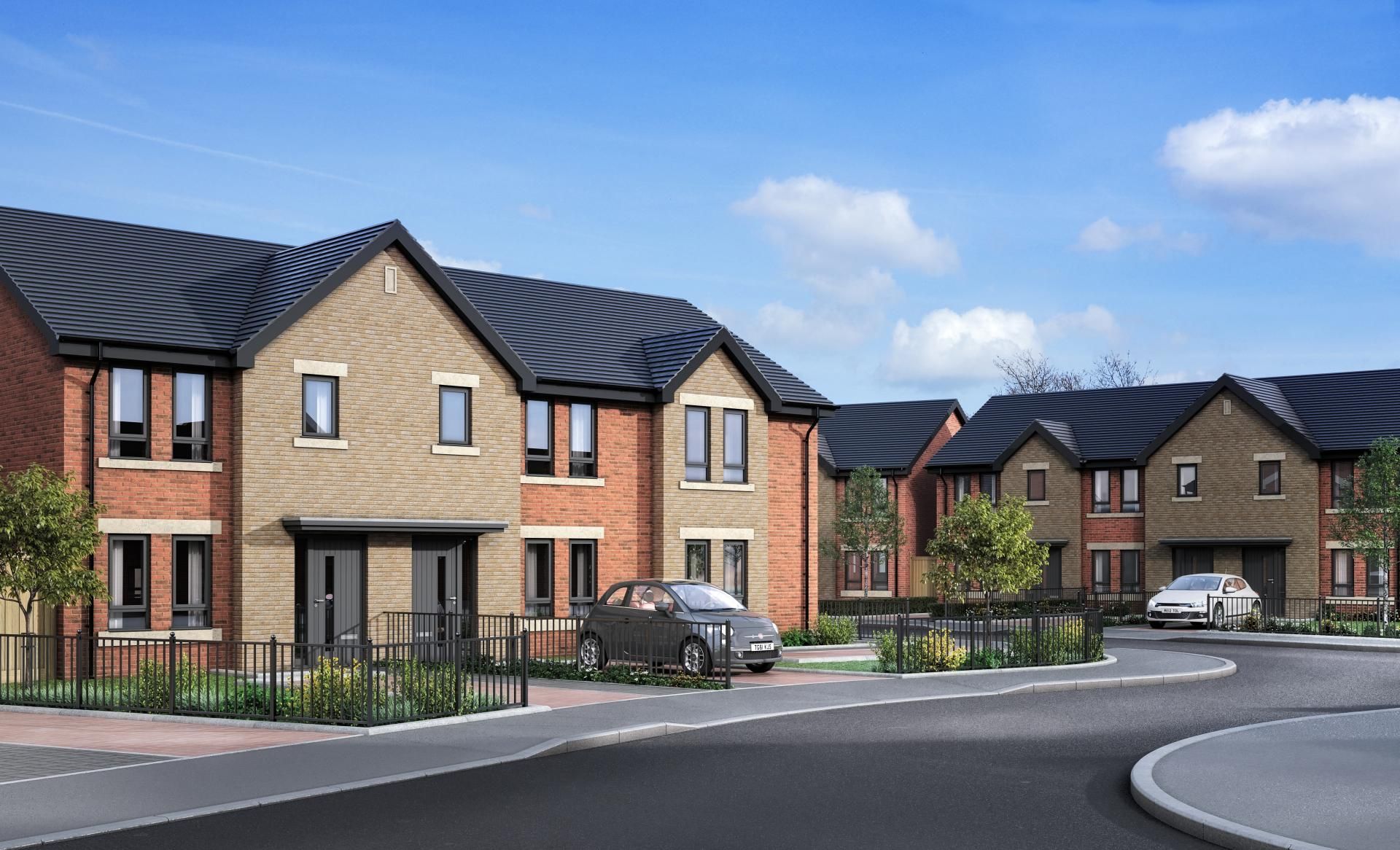 Location: Manchester
Created by a historic merger between Eastlands Homes and City South, two of the city's biggest housing associations, One Manchester focuses primarily on creating social housing and community services20. It's currently managing over 12,000 homes in east, south, and central Manchester. The provider aims to create 1,000 new homes over the next 5 years, both for sales and for rent.
Omnia Space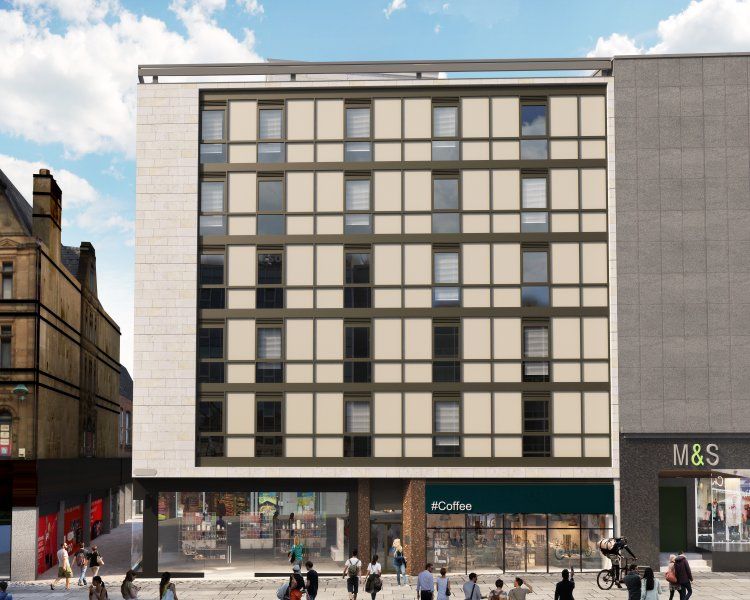 Locations: Sheffield, Swansea, Newcastle, Bournemouth
Omnia Space is a division of the Omnia Property group, a company with expertise in residential letting, commercial property, block management, and serviced offices. It was established in 2006 in response to the growing demand from the student accommodation market21.
Omnia Space is now one of the biggest companies in this sector, managing over 900 student beds, some of which offer a simple billing approach with included broadband and other utility bills. Many buildings under the management of Omnia Space also require no deposit like many other modern residential Build to Rent properties. Parents of international students will be happy to know your kids will be in good hands as this is a key market to Omnia. Its teams have foreign-language speakers and other support measures to help students coming from overseas right from their first days in the UK.
Cassidy Group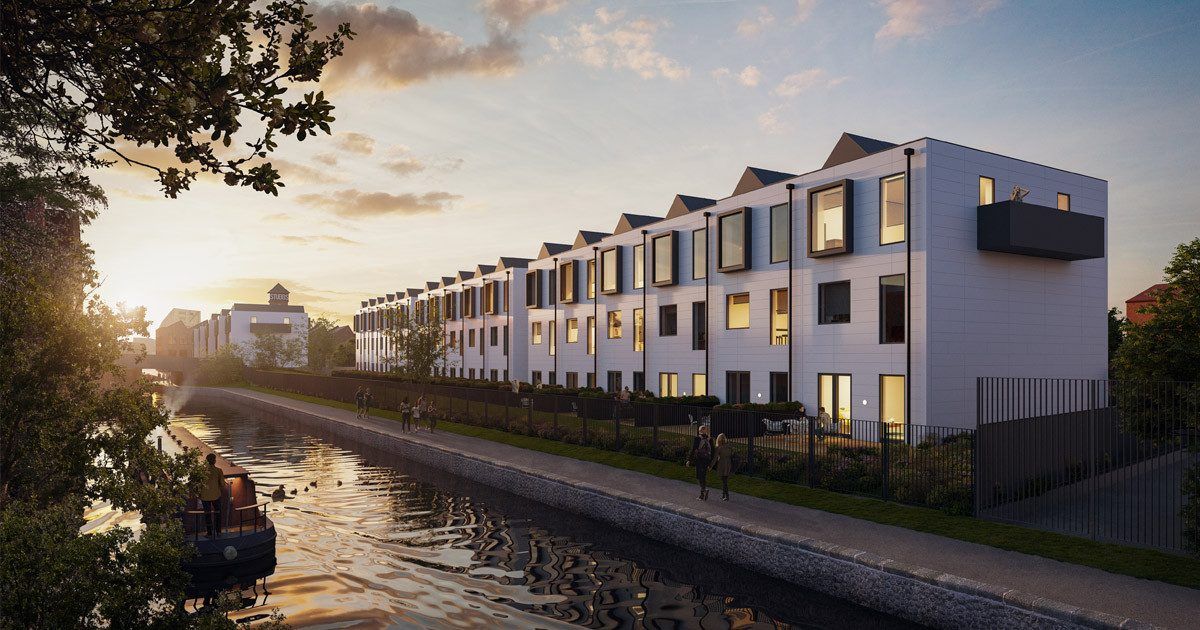 Locations: Coventry, Leicester, Nottingham, Bradford, Wolverhampton, Sheffield, Birmingham, Rugby
Cassidy Group is not a new name in the property management and construction industries. With more than 30 years of experience under its belt, this company is developing more than 6,500 residential units across the country with a gross development value of £700m22.
Projects of Cassidy Group are a product of the forward funding model, mixing student and regular Build to Rent accommodation. The most notable project in the pipeline is the development in Hoyle Street, Sheffield. It is located near the city centre and provides fast access to transport links. This scheme has 260 regular PRS apartments and 663 student beds, all of which are supposed to be delivered in August 2022.
Urban Splash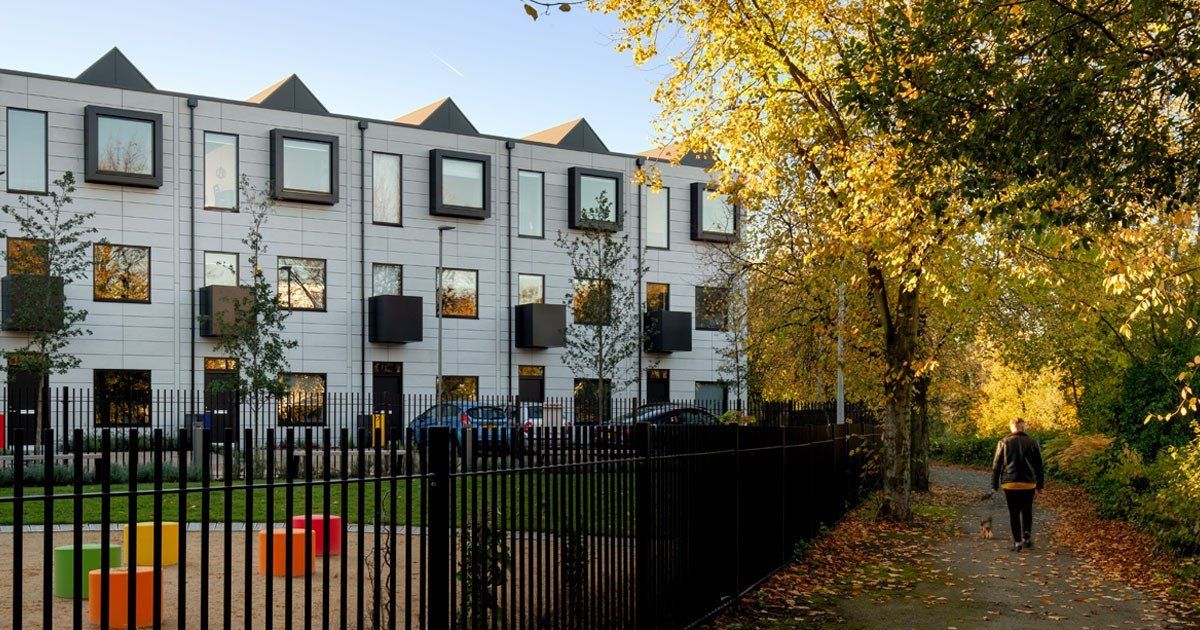 Locations: London, Manchester, Briston, Liverpool, Sheffield, Birmingham, Bradford
Urban Splash was formed in 1993 by Jonathan Falkingham, a newly qualified architect, and Tom Bloxham, an entrepreneur working in the property business. Together they tried to transform the post-industrial Liverpool and make contemporary homes more affordable for everyone. The result was a unique approach, which turned factories in bad condition into modern hubs of stylish homes, studios, shops, and bars. The Matchworks, a former match factory, is probably one of Urban Splash's famous projects. This company has carried out the work to transform this century-hold factory into modern offices and workshops.
In 2017, it created the Urban Splash Residential Fund to acquire and manage urban regeneration developments across the country. As of 2020, this fund has a portfolio of more than 160 homes in its developments, some of which offer support for renters via the Help to Buy: Equity Loan scheme.
Realstar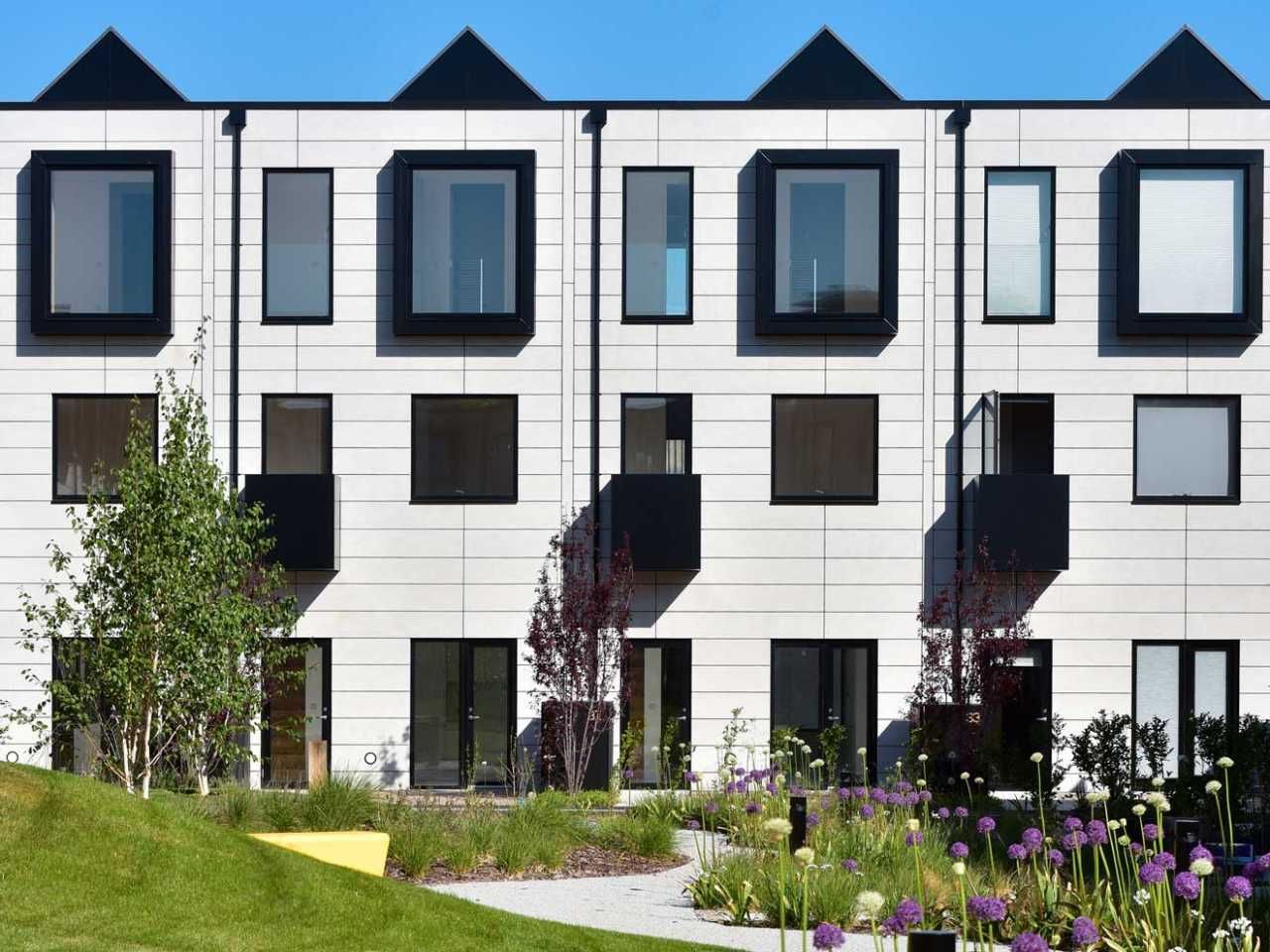 Locations: London
Realstar is a Canada-based property management and investment company that was originally formed by Wayne Squibb and Jonas Prince to add the need for affordable homes in this country. Under this company's management is an asset of over \$7 billion with a focus on hospitality, residential, and other asset classes. Since then, Realstar has grown into a multinational company, expanding into the UK with Uncle brand (that we have listed above) and other investments in the hotel and primary healthcare sectors.
The London portfolio of Realstar has gone above 1,000 units, including the flagship Pioneer Point in Ilford23. Like other Build to Rent developments, it provides residents of its 294 units many amenities, such as a games room and a kids' zone, and a dedicated on-site property management team.
Renaker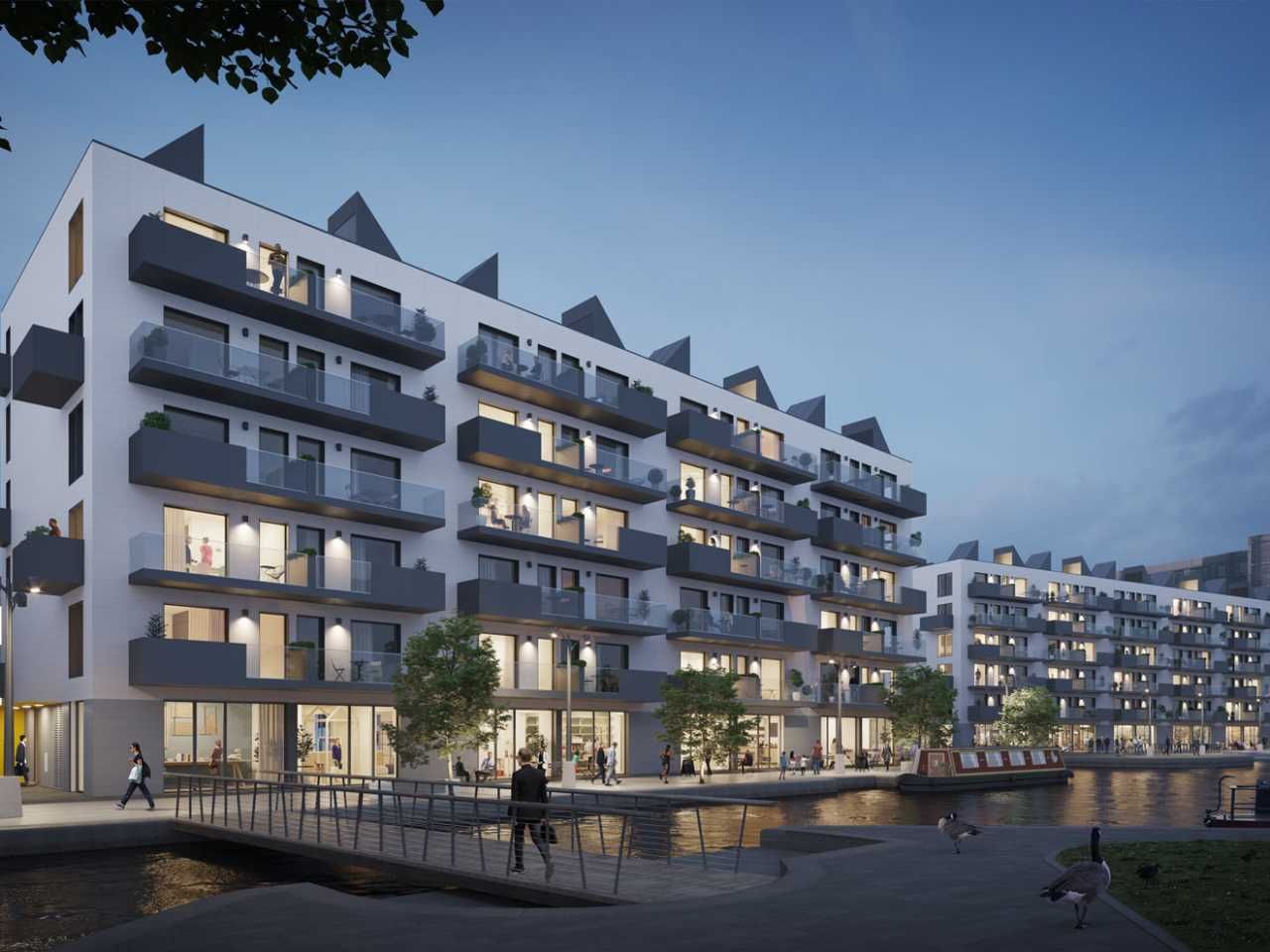 Locations: Manchester
Renaker is a property developer with the North West as its primary market. Formed in 2006, the company now has about 2,900 new homes in the pipeline. In February 2019, this Manchester-based developer unveiled the Anaconda Cut, a 44-storey tower funded by the investment firm Europa Capital24. This development has 349 flats and is the second-tallest Build to Rent building in the country. Zenith Management, its sister company, is the one that manages all day-to-day aspects of Renaker's developments, including repairs and maintenance.
Affinity Living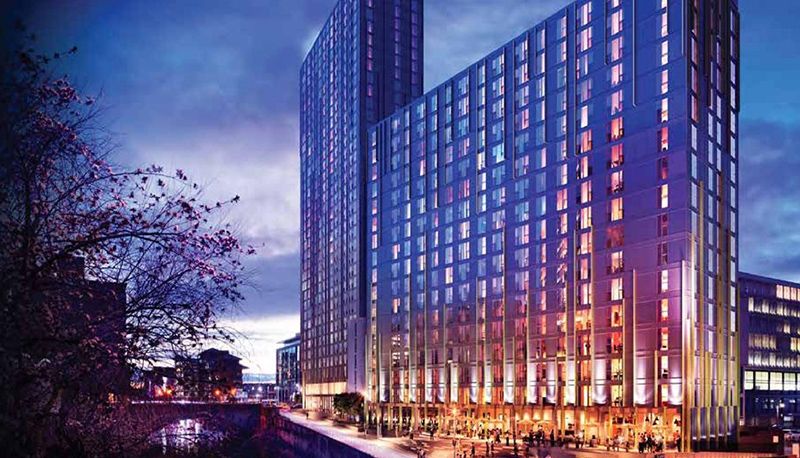 Location: Manchester
Affinity Living is the premium property brand of the Select Property Group with the aim of building Build to Rent apartments in major city centre locations for modern renters25. The design of Affinity Living's developments includes not just stylish apartments but also contemporary communal spaces. You will enjoy various benefits common in the Build to Rent sector, such as flexible tenancies, fast agreements, and zero deposit.
Its prime development in Manchester is the 17-storey Riverside building, which features 190 flats. Affinity Living has also planned to launch another 332 units in the latter half of 2021.
Native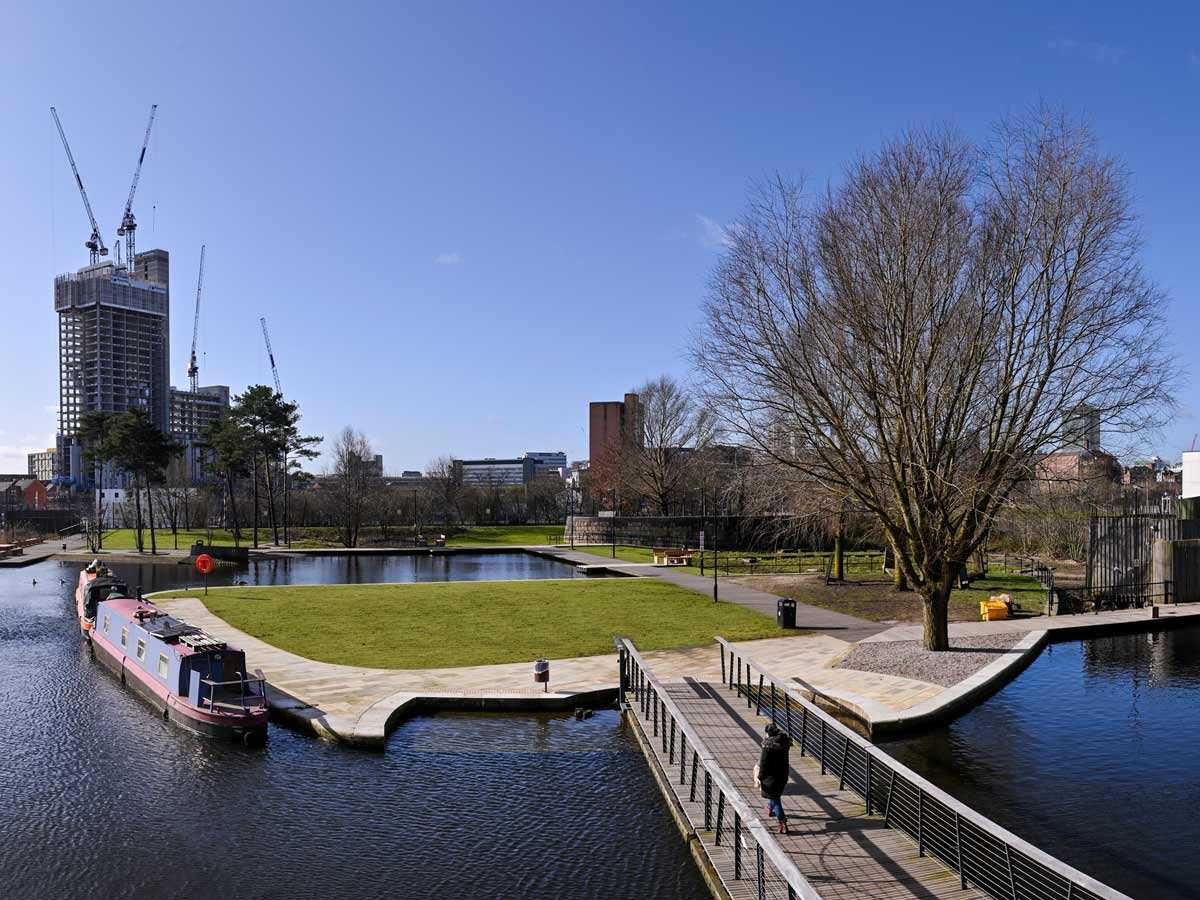 Locations: London, Manchester, Woking
Go Native was founded by Guy Nixon in 1998 when this entrepreneur had become tired of long stays in hotels and wanted to start a business that offers travellers the best services they deserve. In 2018, the company was rebranded as simply just Native. After more than 20 years of operations, Native is now one of the biggest names in the aparthotel market with more than 25 buildings and 3,000 units under its management.
The year of 2012 saw the first foray of Native into the emerging Build to Rent market. Since the first 298 apartments in Ilford, the company now has more than 2,500 purpose-built apartments across the UK in the pipeline.
Canary Wharf Group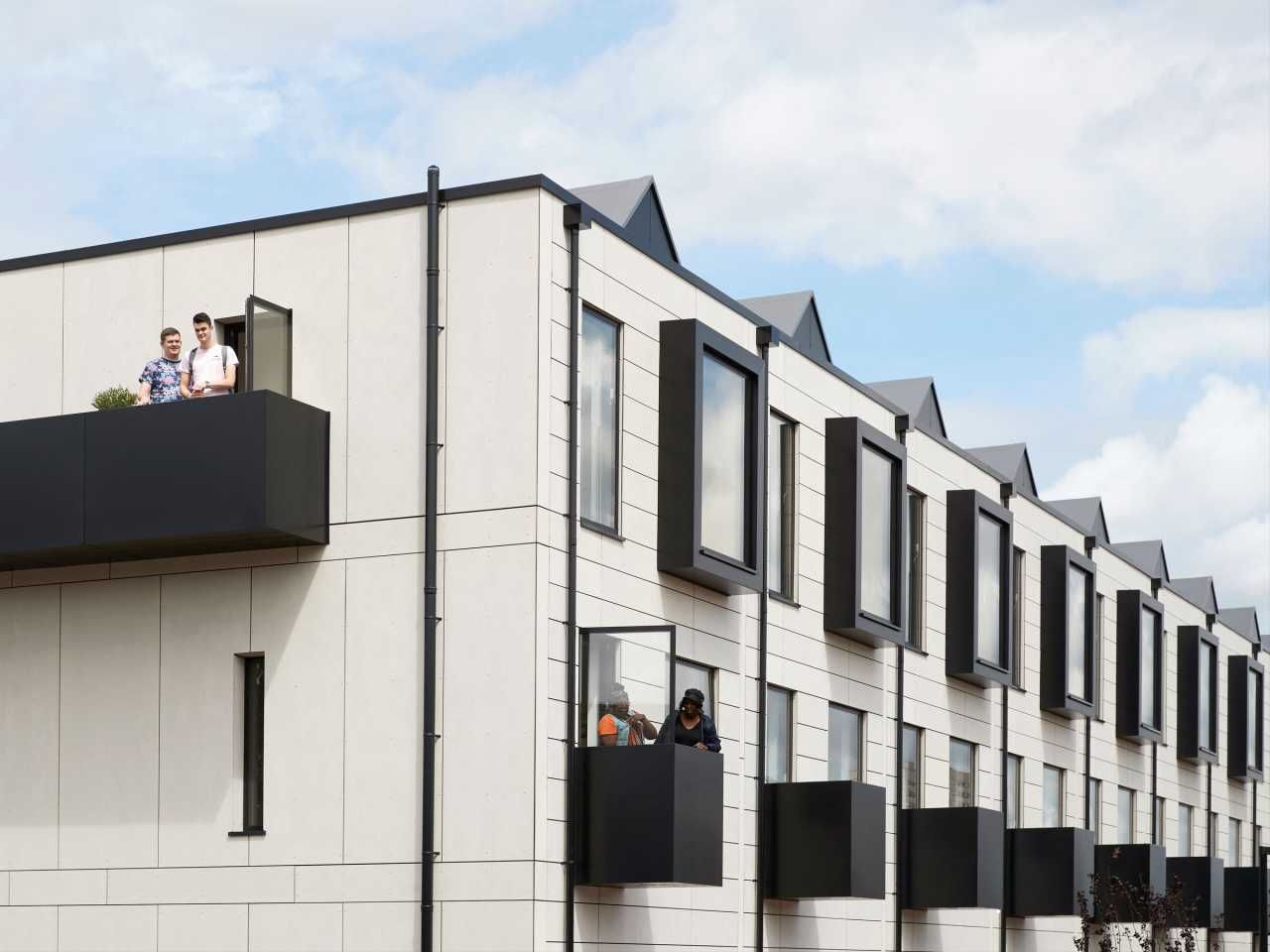 Locations: London
This property company was established in 1993 when Canary Wharf Limited bought the assets from Olympia and York's administrator26. It is the developer and manager behind many properties in Canary Wharf, the new financial centre of London. Canary Wharf Group has not just built more office space in the capital than any other company, but also overseen many big regeneration projects. The company currently has more than 500 Build to Rent apartments with another 1,7500 homes in the pipeline.
Hycgan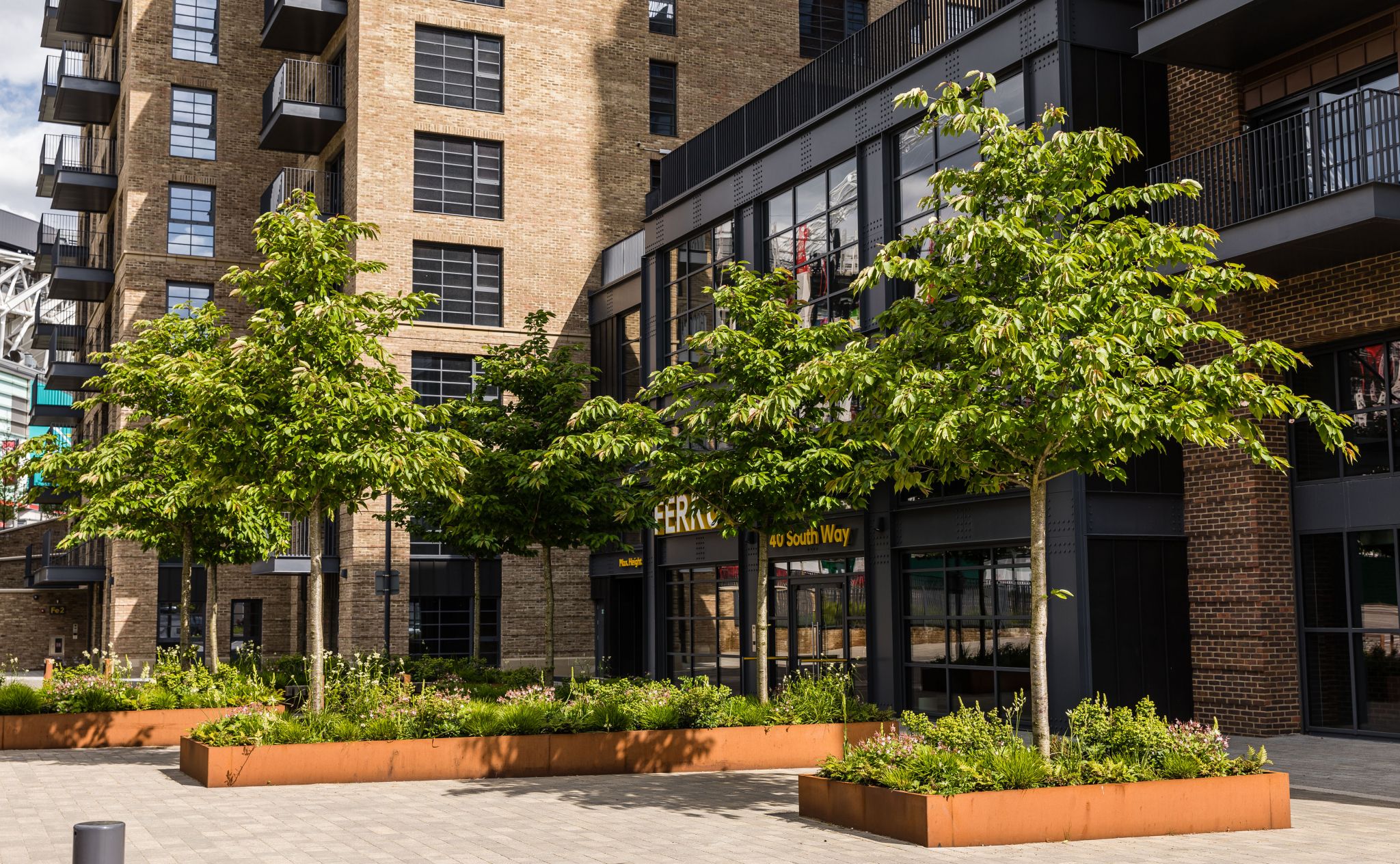 Location: London
This London-based property developer has hotel, residential, and mixed-use developments as its core business. The Pinnacle Tower is its first, and also the most notable, building in the portfolio. This development features 131 homes, ranging from studios, one-bedroom apartments to three-bedroom penthouses. All apartments in the Pinnacle Tower are fully furnished and enjoy fast access to both overground and underground trains. Residents at this luxury development also benefit from splendour living with the onsite gym and nearby restaurants and bars.
LBS Properties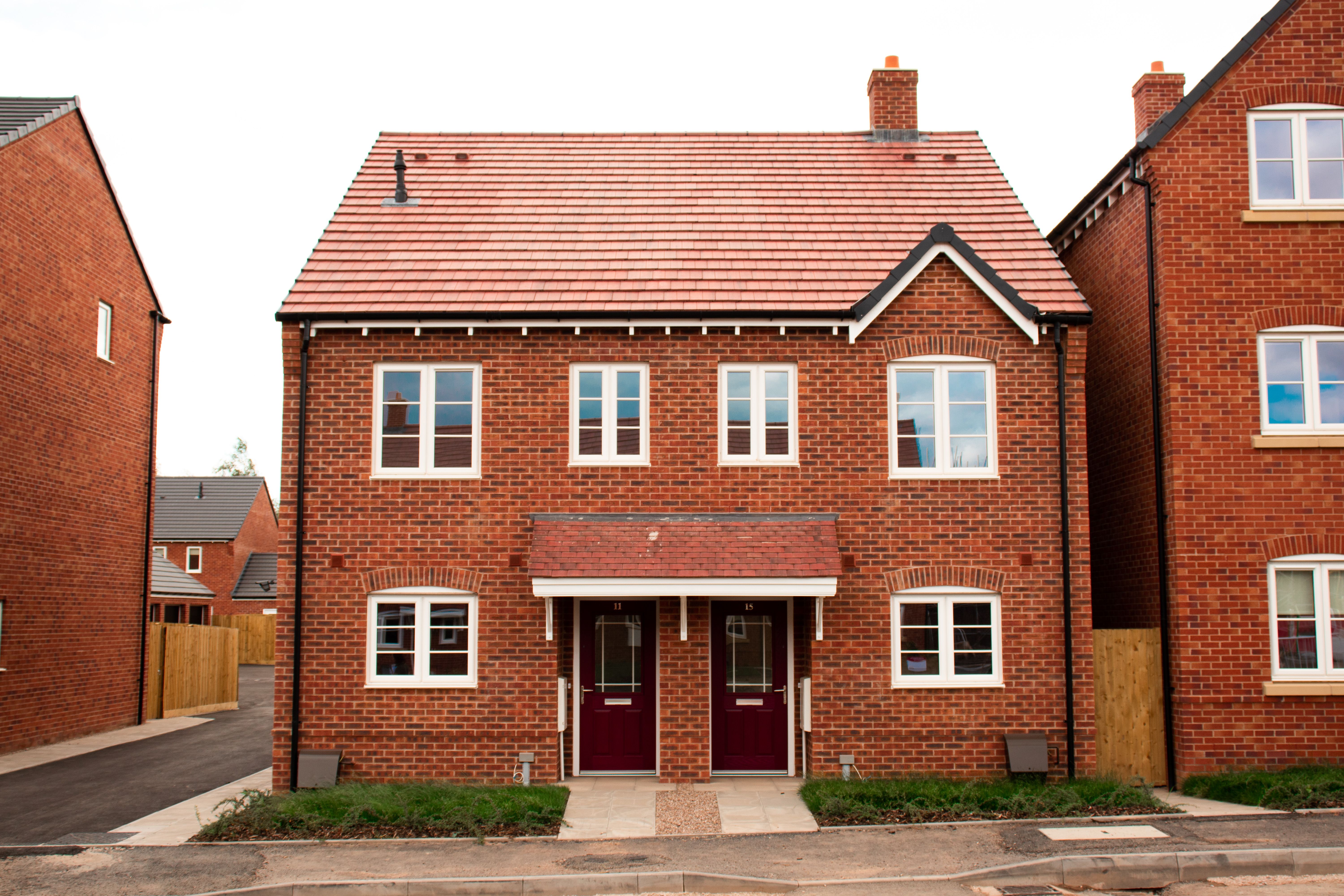 Location: London
Like Hycgan, LBS Properties is also a specialist in the capital's upmarket residential and mixed-use sector. Its newest development is the Madison in Canary Wharf. This building was jointly designed by Make Architects and features 423 homes, including 100 affordable ones27. Residents of this 53-storey residential tower in Central London will benefit from many onsite facilities, such as a spa, swimming pool, gym, and private club.
Wise Living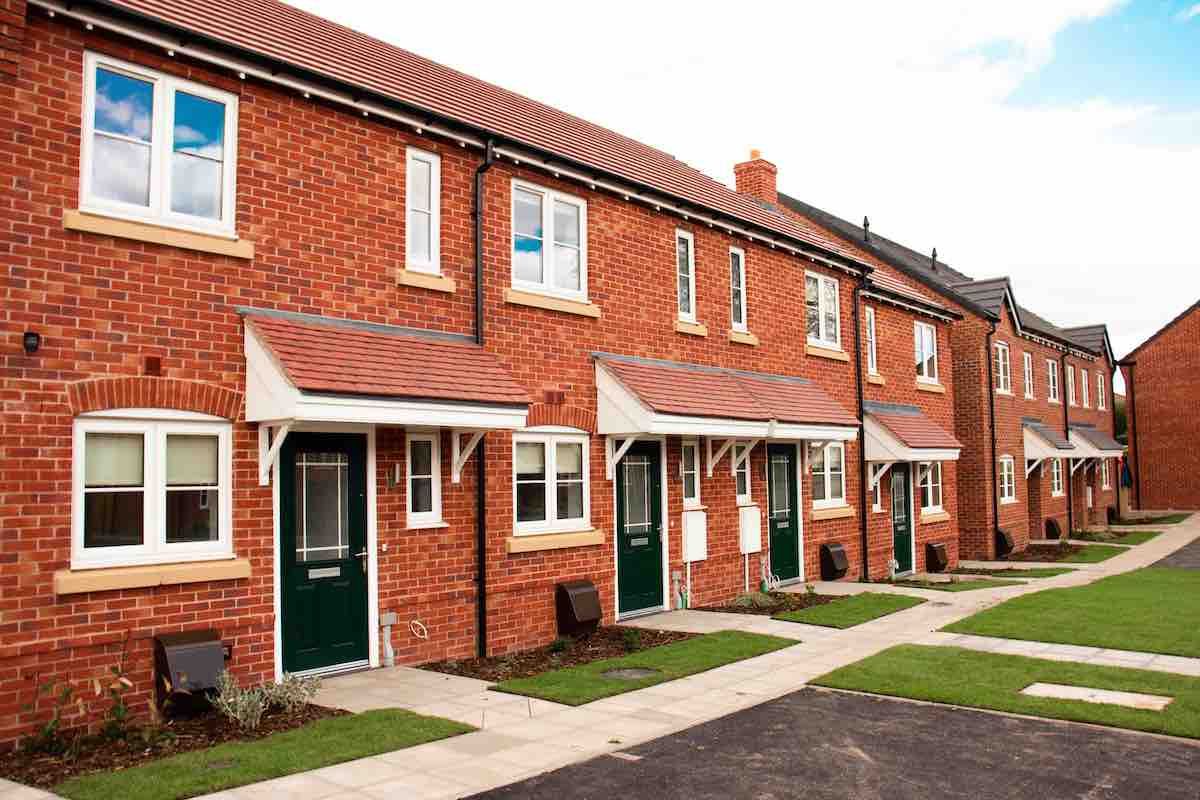 Locations: Mansfield, Boston, Rotherham, Wolverhampton, Telford, Coventry, Birkenhead
Wise Living is the Build to Rent division of the Nottingham-based SDL Group, focusing on providing professional managed two and three-bedroom family homes. After its first developments in Telford and Birkenhead came into existence, a new construction scheme is on track to deliver more than 6,000 homes for the next three years. Wise Living is currently working with 10 national and regional developers to complete those construction projects and capitalise on the rapid growth of the Build to Rent market28.
Torus Homes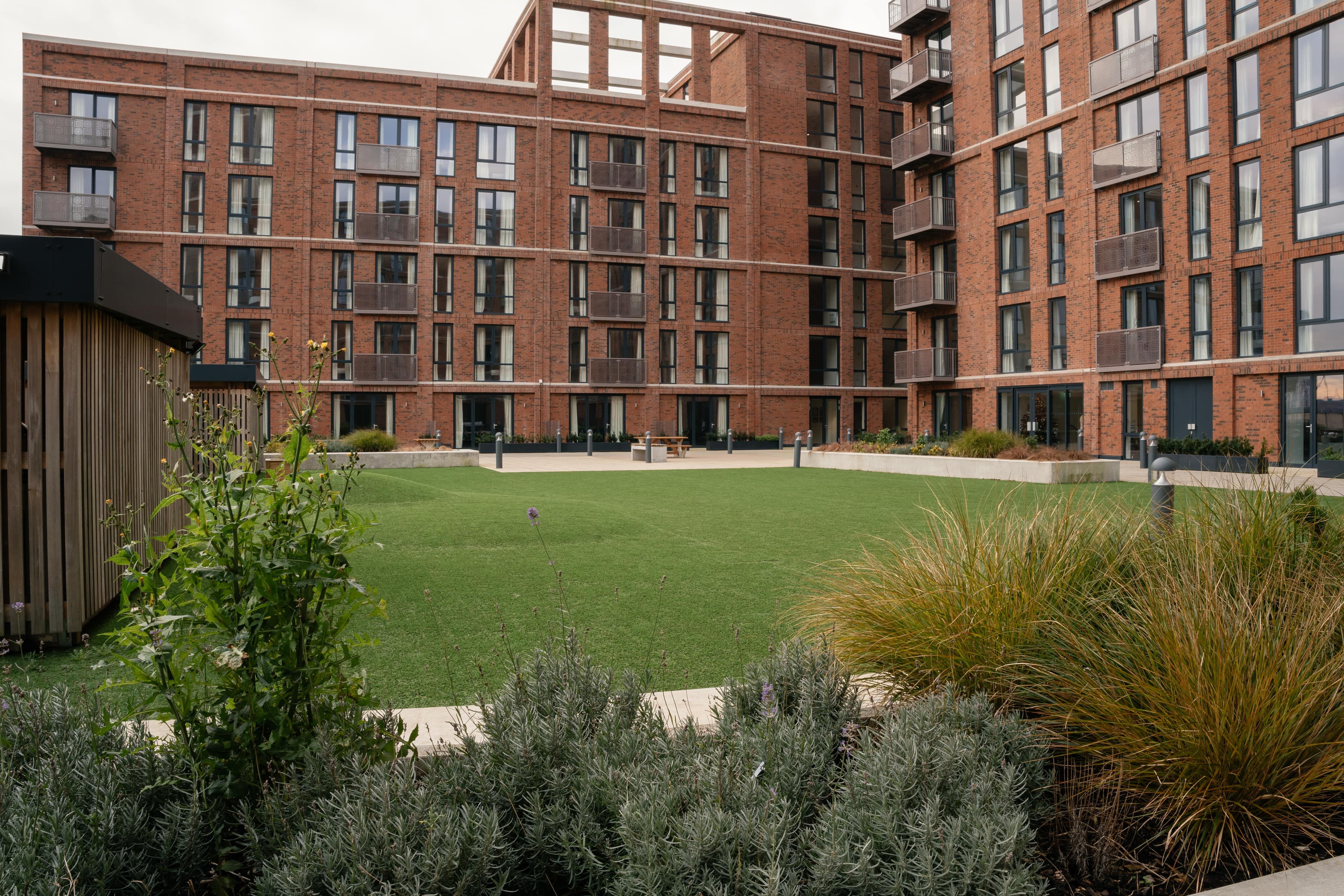 Locations: North West (Manchester, Liverpool, Warrington, Ellesmere Port, Wirral, Eastham, Formby, Farndon, Warrington, Southport, Earlestown)
Torus is one of the biggest affordable home providers in the North West, with more than 74,000 customers and 40,000 homes29. The company has deep roots in Cheshire and the City of Liverpool, providing flexible options at popular locations in the region for those in need. The expertise and strength of Torus comes from three well-established providers: Liverpool Mutual Homes, Golden Gates Housing Trust, and Helena Partnerships. Torus has plans to build over 5,300 new homes by 2024 for rent and future homeownership by creating new communities and regenerating existing ones.
be:here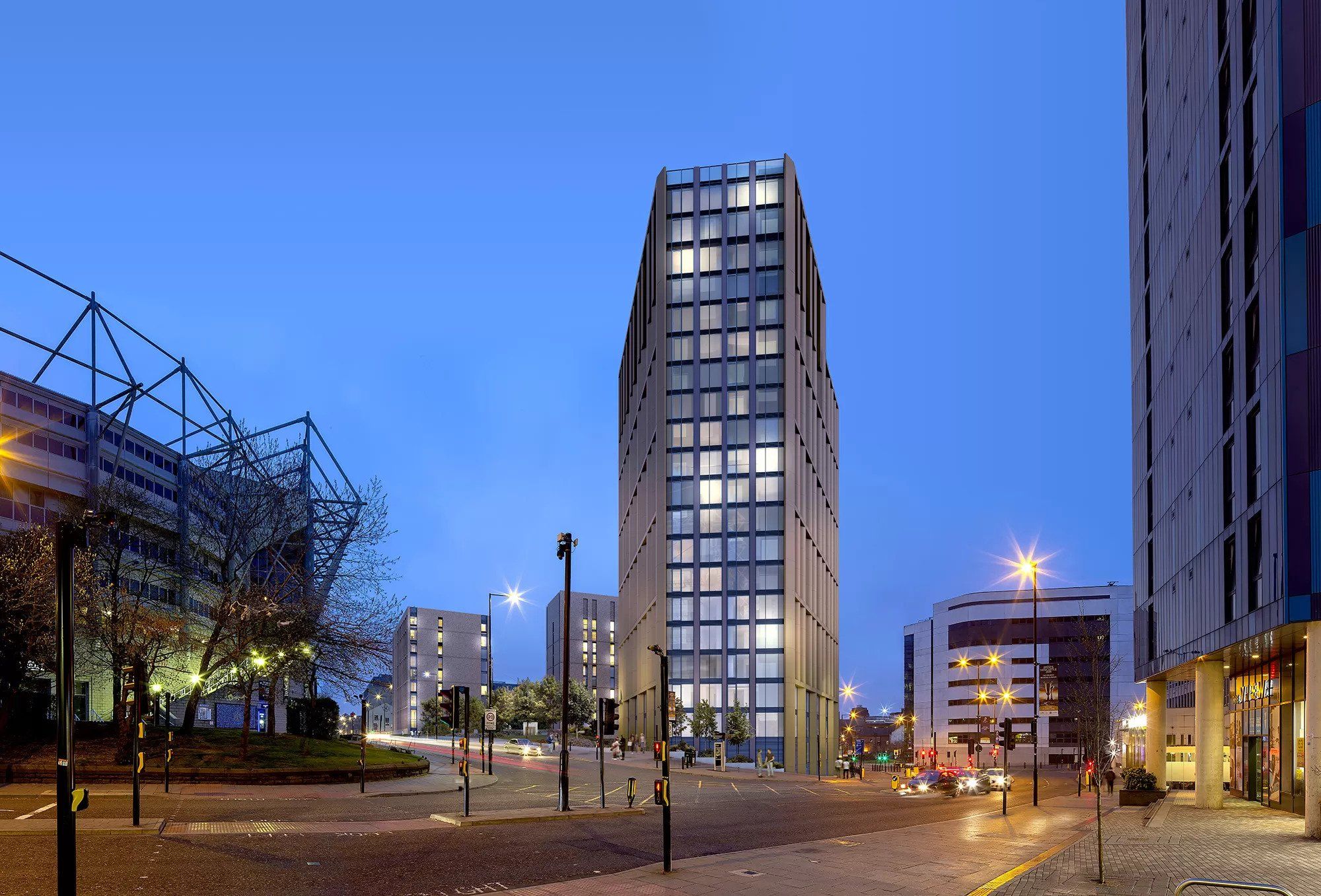 Locations: London
be:here is a small London-based Build to Rent residential developer with multiple developments across the capital. Its first complete project is be:here Hayes, part of the Old Vinyl Factory complex in West London30. This residential development offers 119 pet-friendly apartments for rent, ranging from one to three bedrooms. Residents have great access to leisure amenities in the Old Vinyl Factory and multiple transport links nearby, including the Heathrow Airport, the M25 and M4 motorways, and the Hayes & Harlington Tube station. be:here East India is a similar development close to Canary Wharf, providing 158 homes for rent.
Acorn Group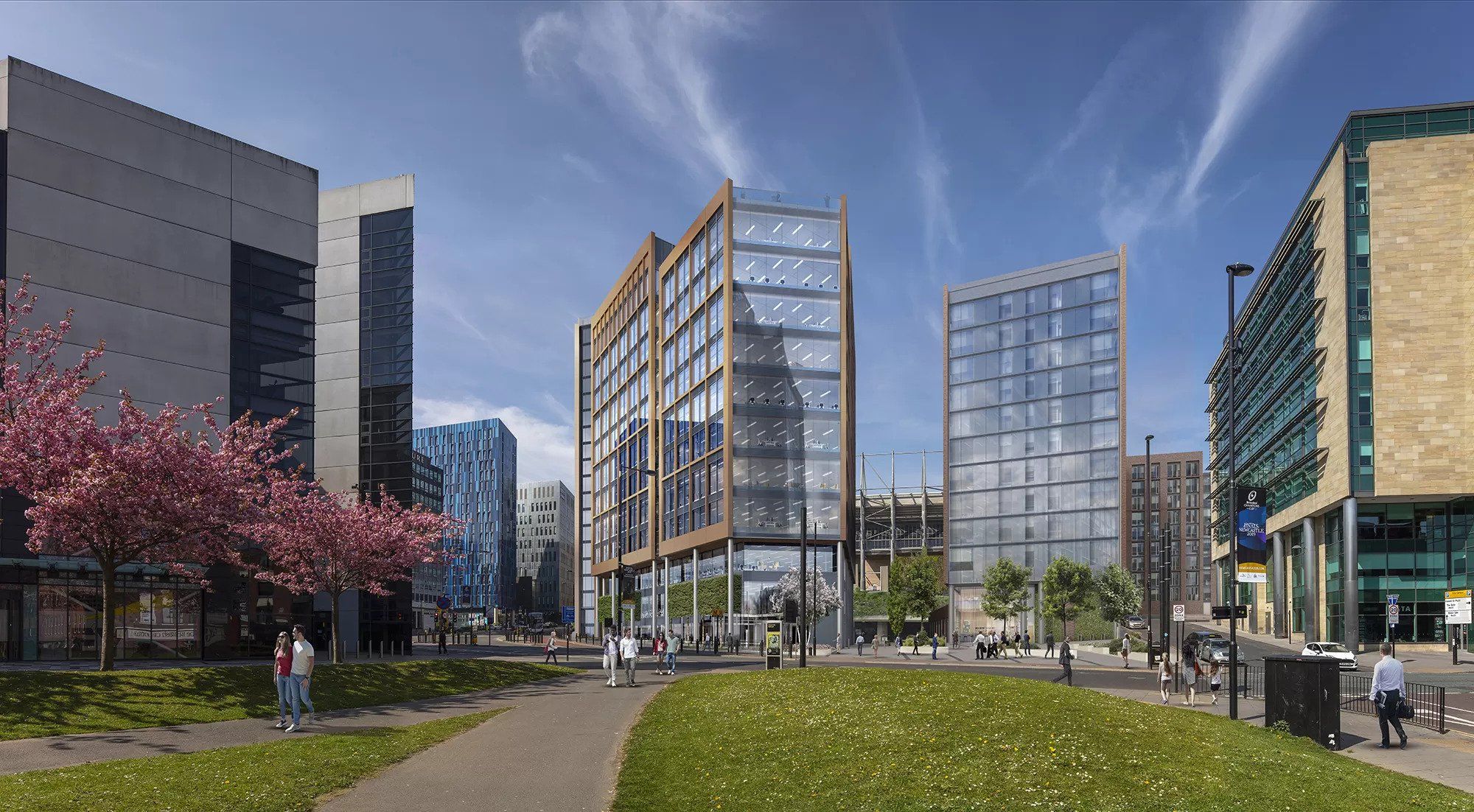 Locations: London, Kent
Acorn Group is among the biggest real estate agencies in London and the South East. The company offers an extensive range of services, from property management, financial services to removal and Build to Rent developments31.
This is the result of more than 35 years of operation from a business that just sold more than £1bn worth of property in 2019. The Commercial & Development team of Acorn Group is one of the earliest players in the Build to Rent sector, having gotten involved in more than 32 developments in London and Kent.
Akelius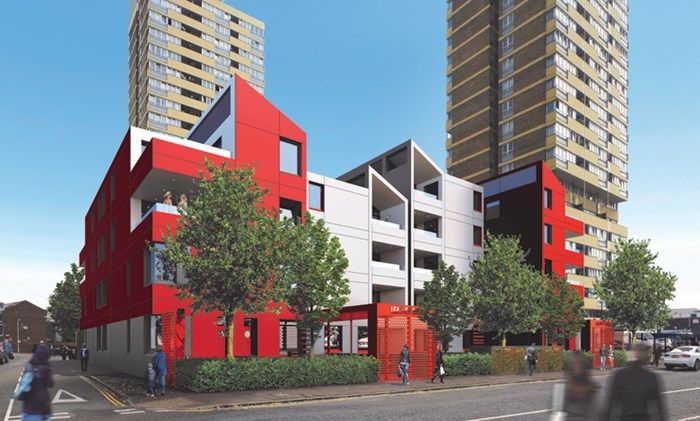 Locations: London, St Albans
This Nordic giant was formed by Roger Akelius, a property entrepreneur from southwestern Sweden32. From the first property that he bought in Gothenburg in 1994, Akelius has grown into a multinational company operating in many major cities around the world, including London, where it is currently managing over 1,000 flats for rent.
Urban Sleep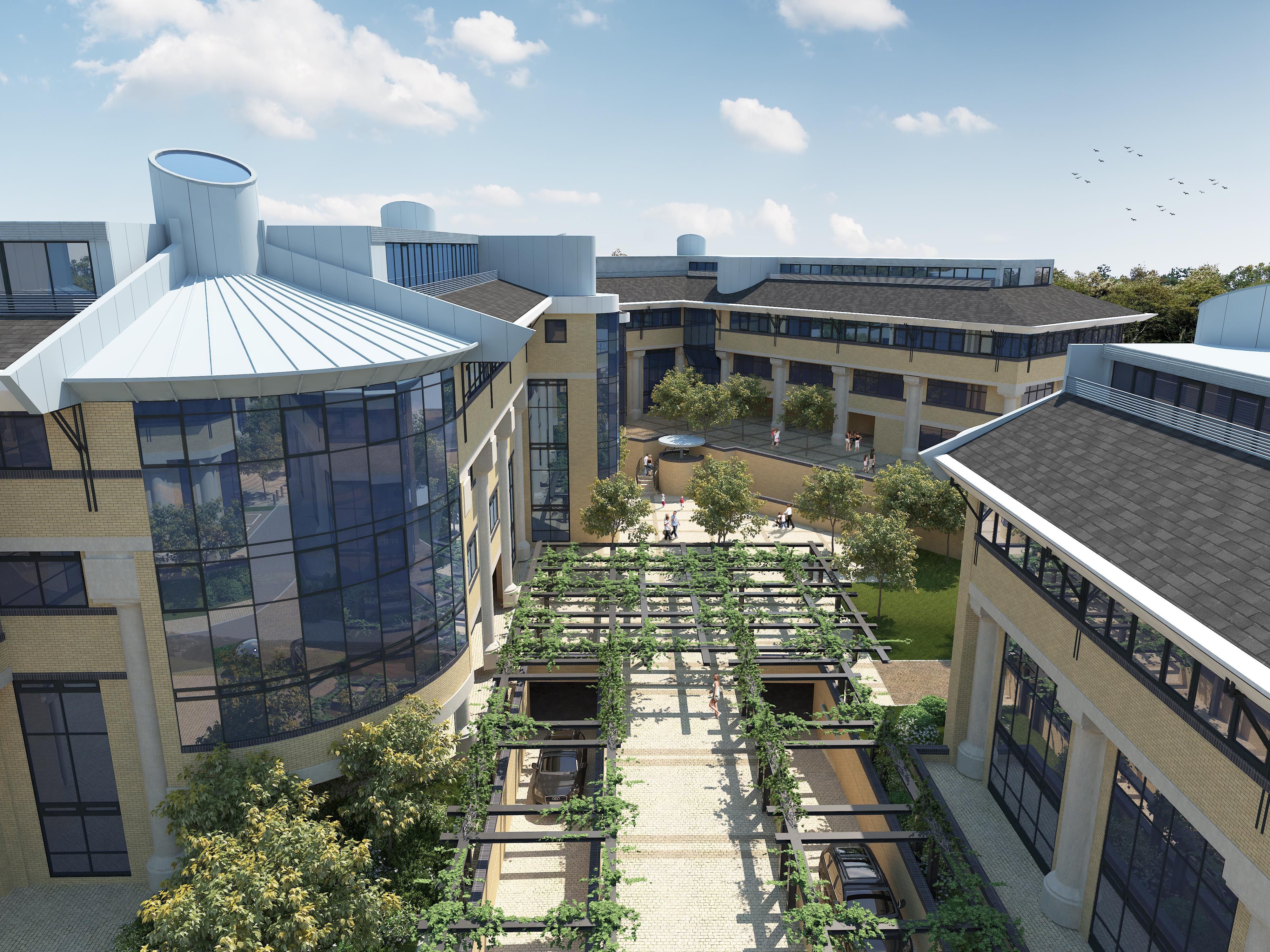 Locations: Liverpool
Urban Sleep is property management from Liverpool that offers both residential and student accommodation in this city. The residential lettings business of Urban Sleep has a wide selection of both unfurnished and fully furnished apartments for rent. Renters have a choice between different layouts and attached features, such as balconies and car parking. The student accommodation of this company, on the other hand, is located near the campuses of Liverpool Institute for Performing Arts, Moores University, and the University of Liverpool. All Urban Sleep apartments come with a full management service and all bills included.
Radian Homes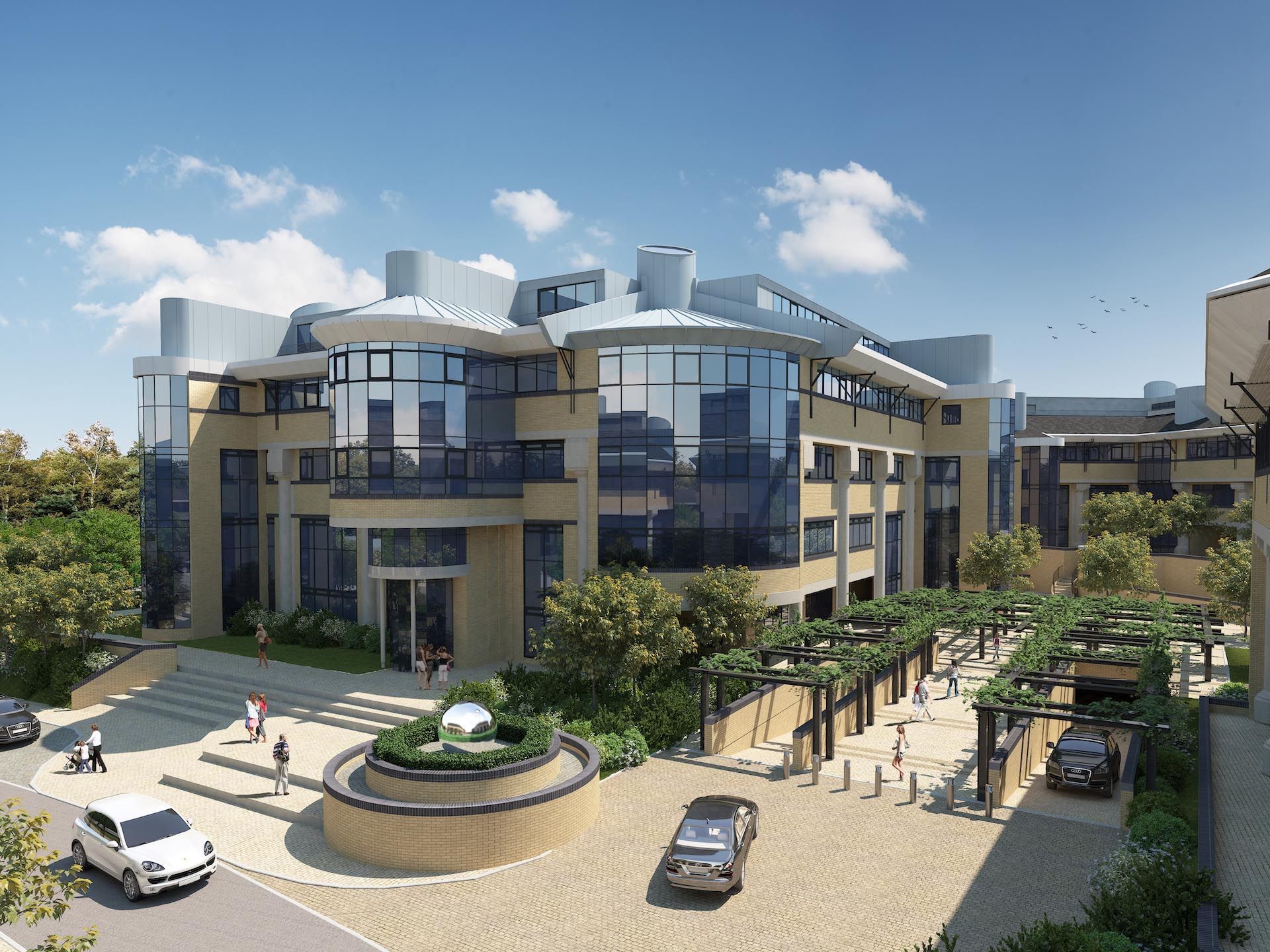 Locations: South East of England (Southampton, Waterlooville, Eastleigh, Chard, Crewkerne)
Radian Homes is a home provider of the Abri Group, which has 80,000 residents living in over 35,000 homes across the South East. This group came into existence with the merger between Yarlington Housing Group and the original Radian Group in October 2020. Renters have three options for renting a home, depending on their circumstances. Market Rent works in the same way as letting agents and private landlords, while New Rent to Buy and Intermediate Rent schemes are how Radian Homes help those in need to work their way into future homeownership33.
KMRE Group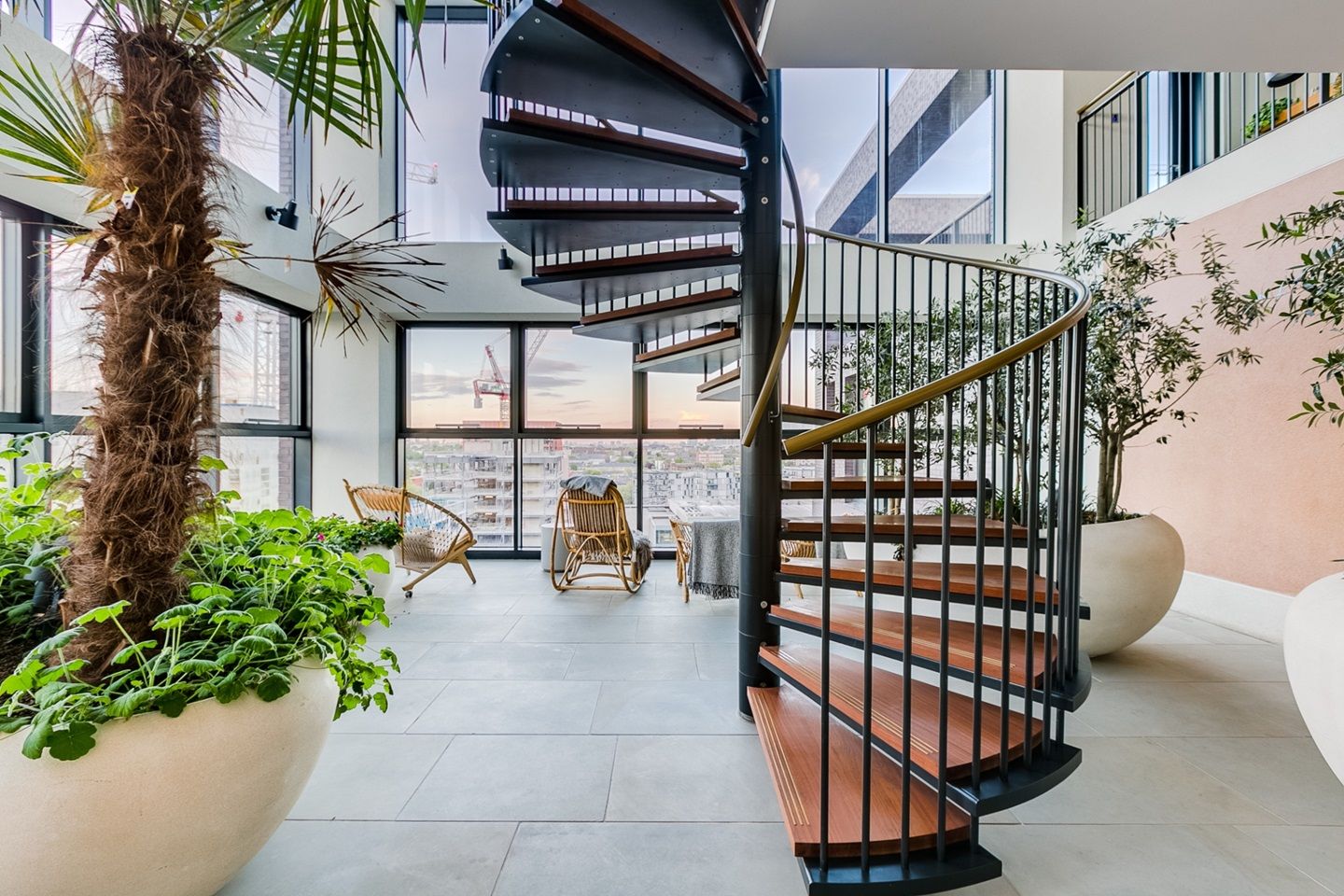 Locations: Yorkshire, Midlands
This Leeds-based property developer has a board portfolio with options ranging from Build to Rent student accommodation, new-build residential developments to office-to-residential conversions and rural townhouses. After establishing a solid base in Yorkshire, KMRE Group is taking steps to expand into the Midlands, such as the £25m Riverside project in Nottingham34. This 1.5-acre development is being built by Hollycroft Construction and will provide 81 high-specification waterfront apartments and penthouses once completed.
West One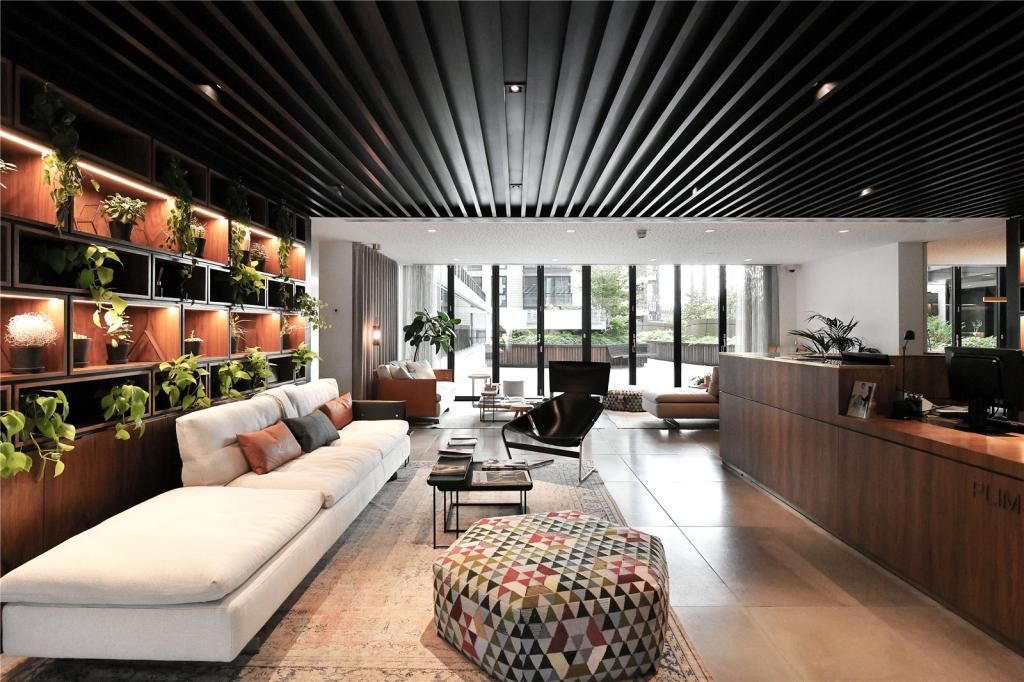 Locations: Sheffield
Most students in Sheffield are probably familiar with West One, a long-established family-run student accommodation in the city. Over the years, West One has expanded its apartments and houses across popular student areas, such as Broomhall, Crookers, Broomhill, and Ecclesall, providing accommodation for over 1,200 students. Full-time students living there can apply for exemption from council tax with the help from West Once35. The company also provides regular residential accommodation in its Porterbrook, a Build to Rent development with fully furnished apartments and all-inclusive billing.
Populo Living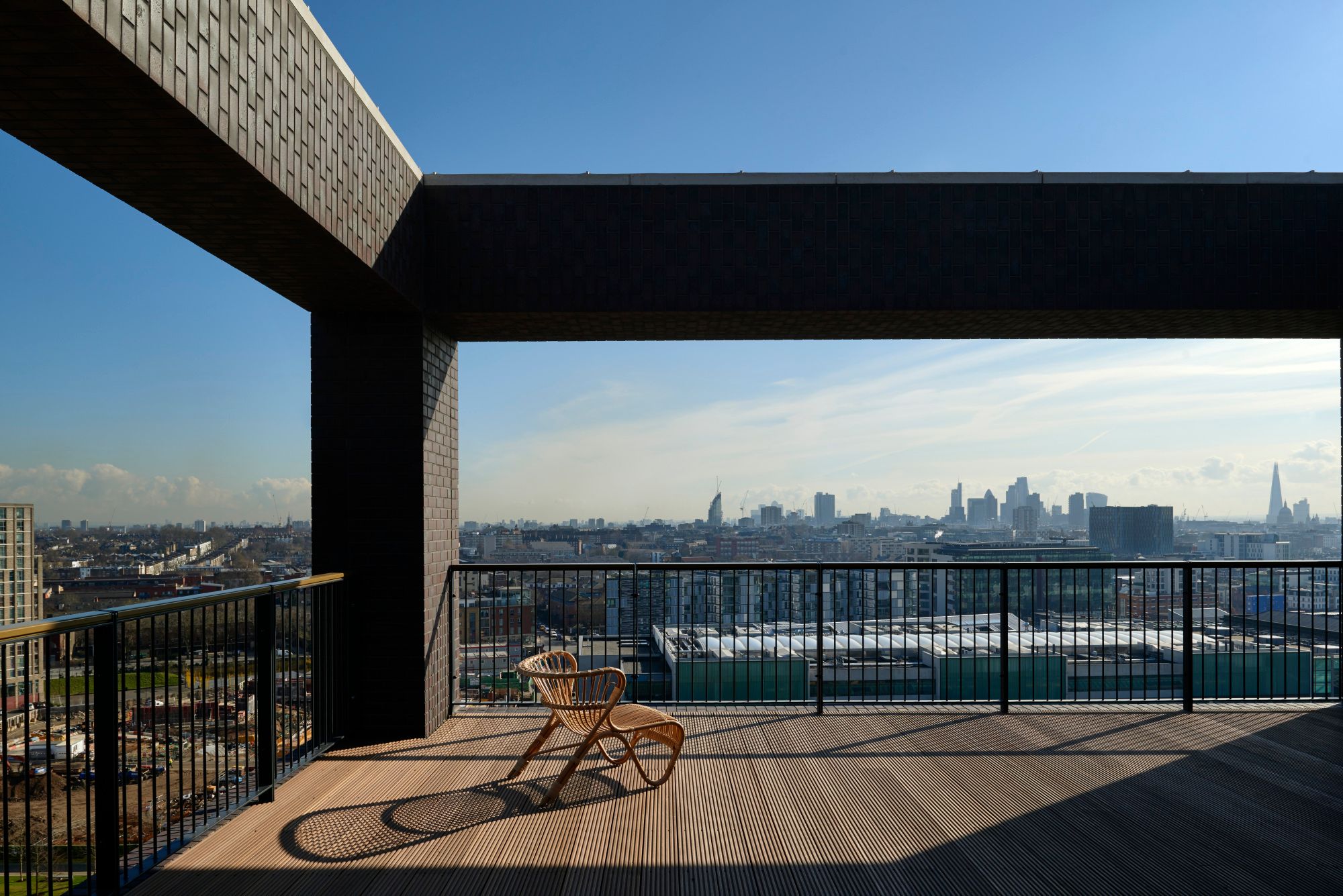 Location: Newham (London)
Populo Living was founded in 2014 as a wholly-owned subsidiary of Newham London Borough Council. Red Door Ventures was its original name before it got changed to Populo, taken from the council's Latin motto "Progressio cum Populo" (meaning "Progress with the People"). The original goal of this company was to generate additional income from the Newham Council by building homes for the private rental market. This purpose saw a major adjustment in 2018 when the new Major at that time tasked the company with the job of addressing the affordable home problem in Newham36.
Populo Living now has a presence across four developments in the borough with more than 1,000 new homes and eight new locations in the pipeline, including shared ownership, social rent, and private rent.
Inreach Living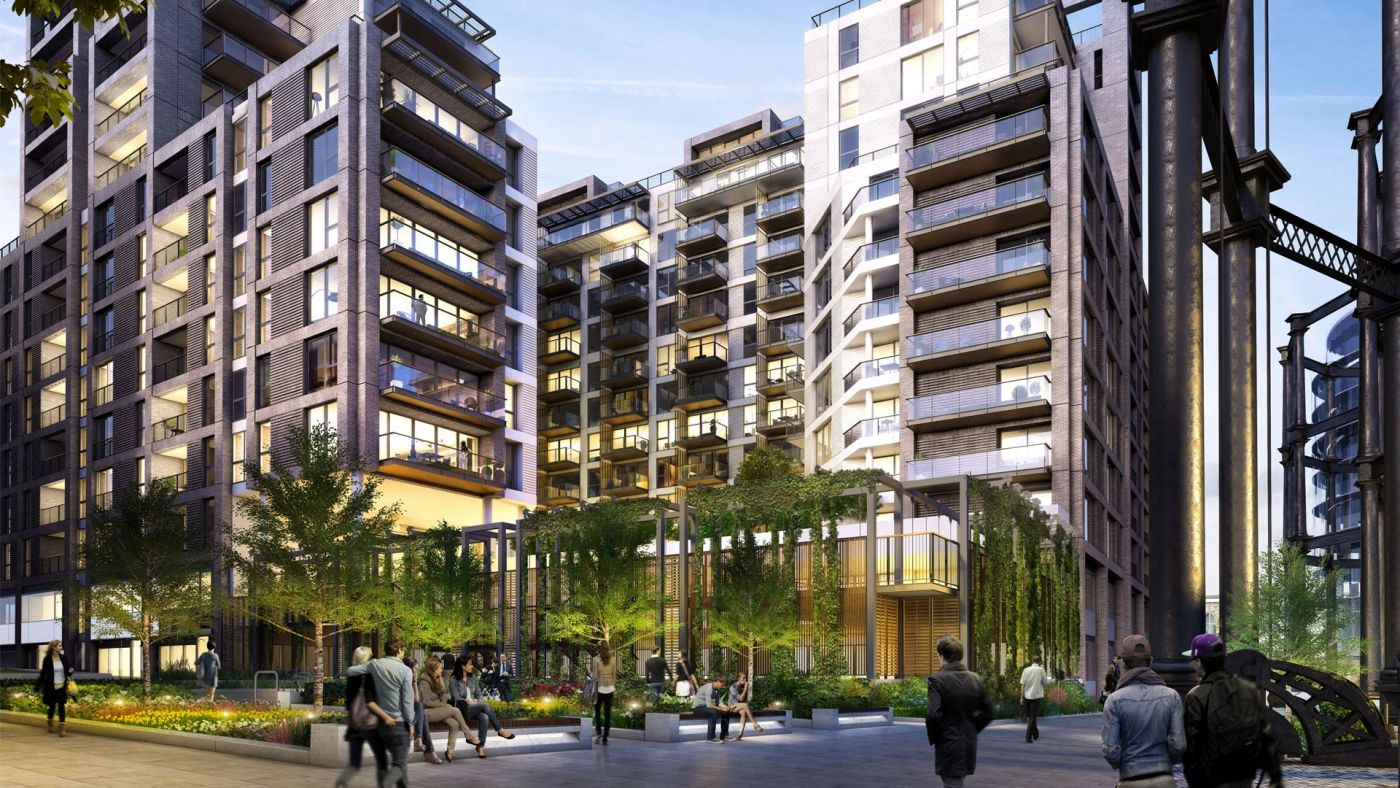 Location: Birmingham
Like Populo Living, Inreach is another prime example of how local councils in the UK have made their own way into the private rental market37. Wholly-owned by the Birmingham City Council - the biggest local authority in the country, this property developer is the company behind the luxury Embankment apartments in central Birmingham. By providing 92 modern, fully furnished one and two-bedroom apartments, Populo Living is a promising source of income for the Birmingham City Council since its launch in June 2018.
Vonder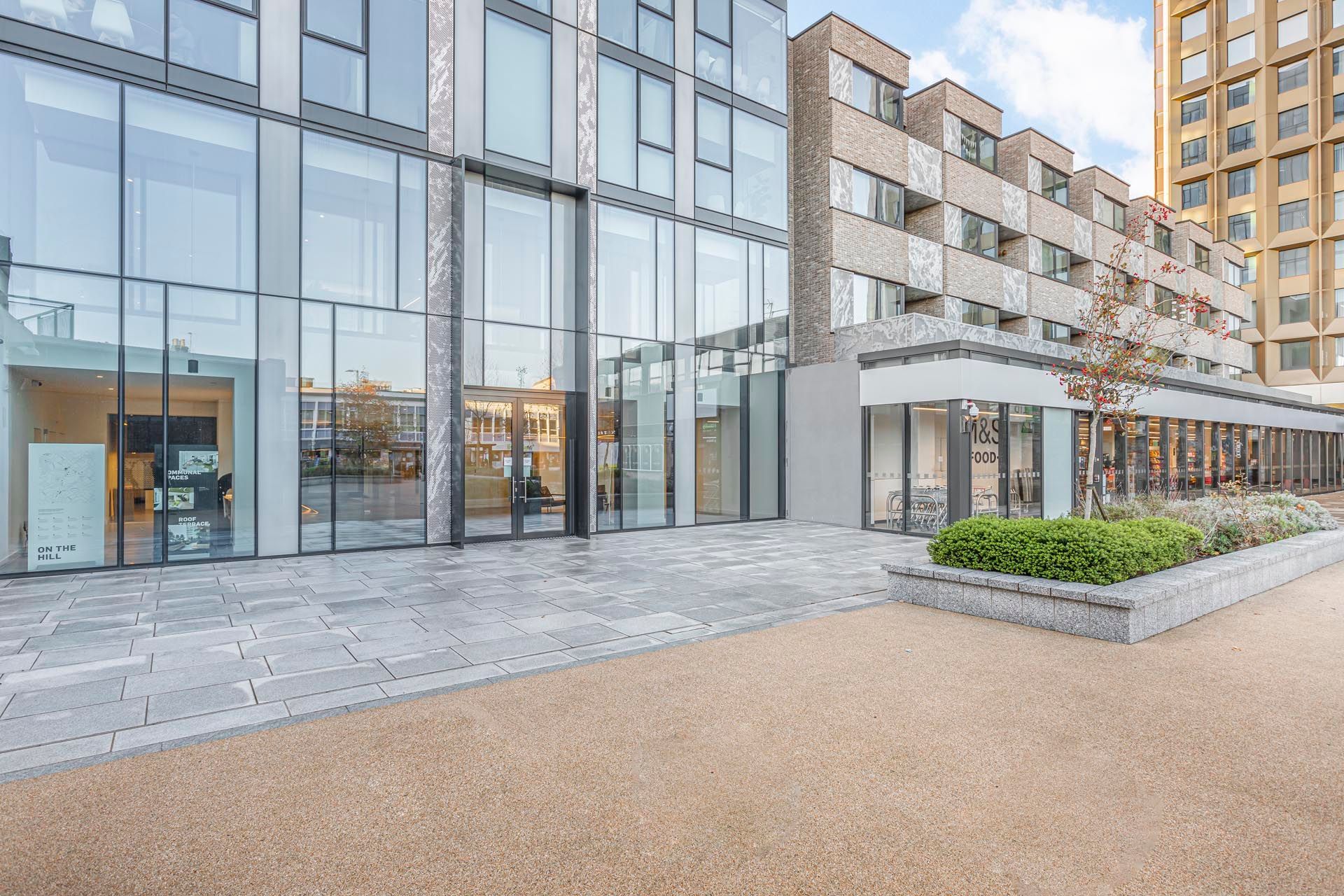 Location: London
There are numerous property developing and management companies in the UK, but not many have actually taken part in the co-living market like Vonder. This is a niche sector that shares many similarities with purpose-built student accommodation and still has plenty of room for growth.
Vonder, a leading provider of co-living spaces in Europe, has made the first foray into the London market with its luxury apartment in Shoreditch. Its portfolio in the capital of the UK has since expanded further into 9 locations and more than 500 modern, stylish apartments.
Quintain Living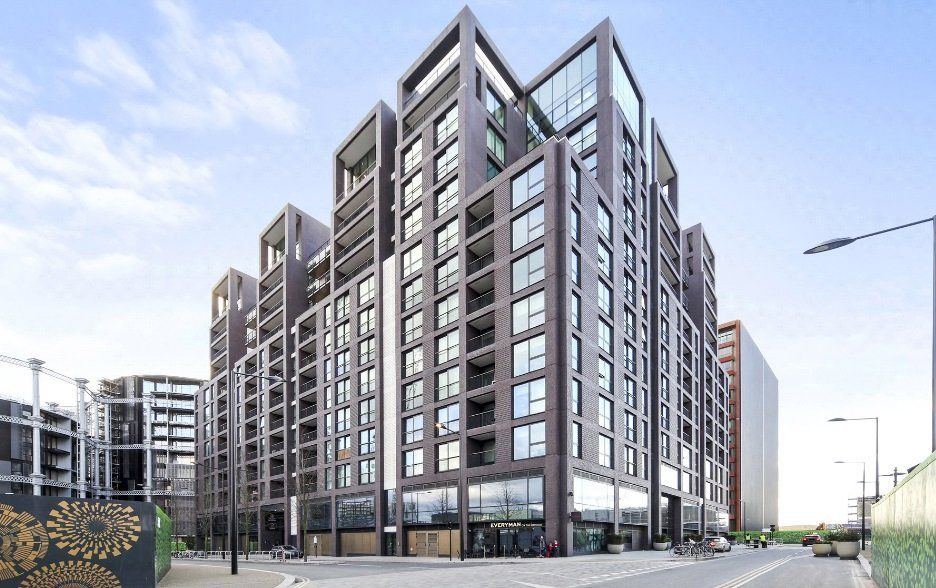 Location: London
Quintain is a London-based property development and investment company with a focus on urban regeneration. The company was formed by Christopher Walls and Adrian Wyatt before going public in 1996 on the London Stock Exchange. Quintain, formerly known as Tipi before rebranding, is the management arm of Quintain that was founded in 2016. It oversees more than 6,000 Build to Rent apartments at Wembley Park, where most development schemes of Quintain takes place.
2. What Build To Rent Developer Should You Choose?
Instead of relying on a letting agent, you can go straight to a reputable Build to Rent provider to make an inquiry about their properties and services. Most providers of this new sector list their housing options and related information on their official websites. This is a great way to cut the middleman, a common cumbersome for most renters when looking for a new home.
This method, however, only works when you know exactly which provider to go for beforehand, and this is not always the case for most people. As our list of Build to Rent companies in the UK has shown, there are numerous Build to Rent options in the market, especially in big metropolitan areas like Greater London or Greater Manchester.
Those companies own or manage a wealth of homes across the country with different strong points and target customers. Some focus on social housing communities, while others have upmarket flats in bustling areas as their focal point. This makes looking for a Build to Rent developer tailored to your needs more tedious without the help from a property portal like BuildToRent.io. Designed specifically for Build to Rent developers, BuildToRent.io will navigate you through the best options available from reputable providers in the UK while charging you absolutely no agency fee.
Read more about how to find a place to rent here.
3. Final Words
In the past decade, there are more and more Build to Rent companies in the UK that want a piece of this new yet promising sector. They have put many attractive purpose-built plans into reality in many areas across the country, providing potential renters a much wider range of choices for different needs. Turning to this list and the portal BuildtoRent.io for help is a great way to sort through them and find a suitable place for you.