12 New Builds To Rent in South East London
23 May 2022
South East London is home to multiple new builds to rent that offer pet-friendly and fully-furnished properties with amenities such as gym, bike storage, concierge services and free Wi-Fi.
Are you looking for a new build to rent in South East London? With over 1.1 million residents, South East London houses many Build To Rent properties that can serve as your new home.
Unlike rental properties in the traditional Private Rented Sector, Build To Rent (BTR) developments comprise of brand new homes managed by institutional landlords and offer an unparalleled living experience to renters in the UK. Moving to a Build To Rent property also provides access to a wide variety of amenities and lets you be part of a close-knit community of individuals.
Where do you start? To make things easier for you, we have shortlisted the best new Build To Rent developments in South East London. One of these is bound to be the right match for you.
1. Porter's Edge
Surrey Quays Road, Southwark, SE16 2XU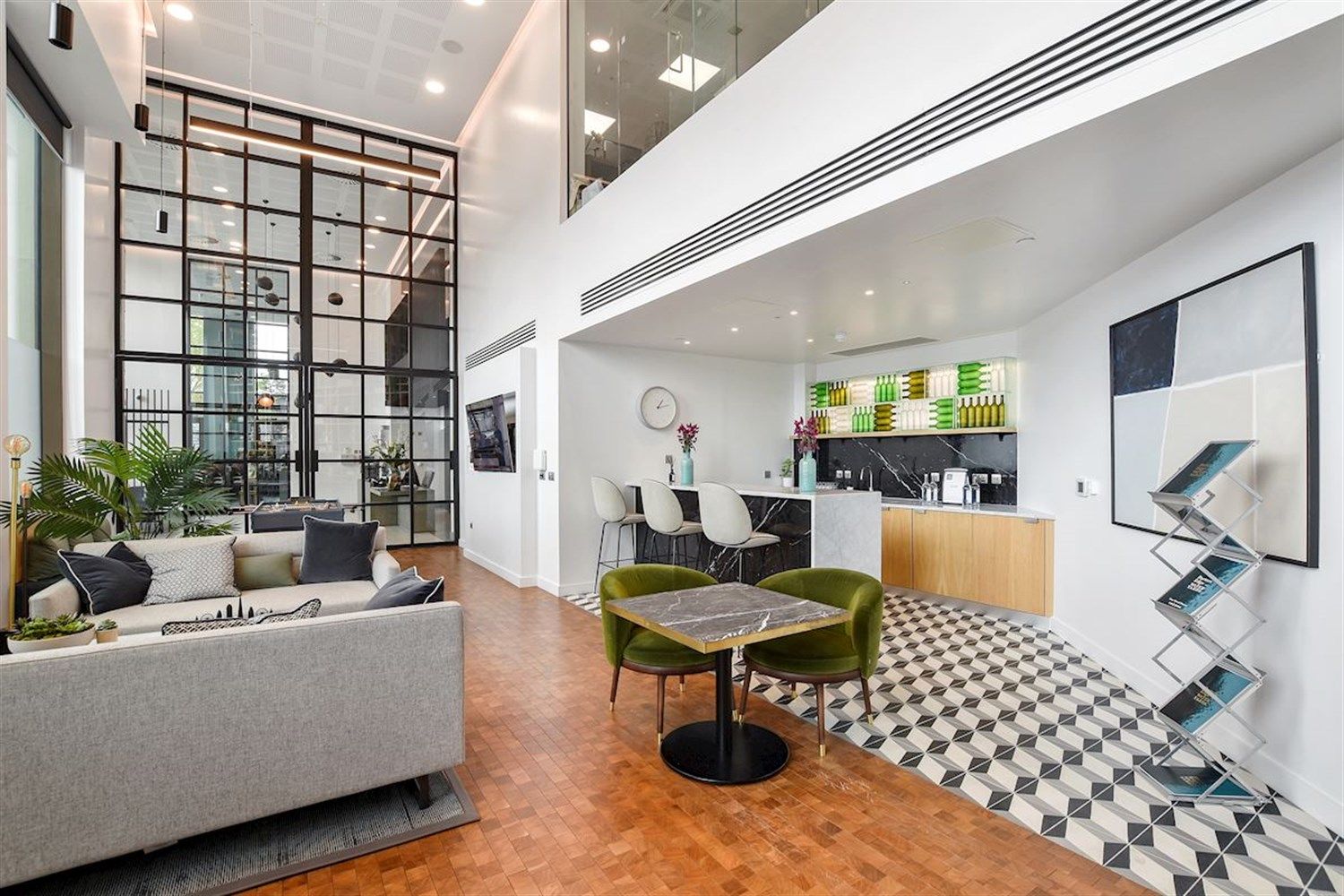 Part of an 8-acre site near Canada Water, Porter's Edge offers new build homes to rent in South East London. It is a part of Waters Edge, a new initiative to create a vibrant community for Londoners looking to rent new build apartments.
There are studio apartments and one to three-bedroom apartments available. You can also rent a four-bedroom townhouse. All homes incorporate modern architectural elements and invite plenty of natural light.
Porter's Edge prime location makes it one of the most sought-after developments in London. Some of the primary attractions in the area include London's largest freshwater lake, a wildlife sanctuary, the Canada Water Library and Culture Space, plus a number of waterside restaurants, cafes and pubs. The area is also very well connected to other parts of the city. It takes 2 minutes to reach Canary Wharf, 11 minutes to Hoxton and 4 minutes to London Bridge.
2. UNCLE Elephant and Castle
Newington Butts, Lambeth, SE11 4QU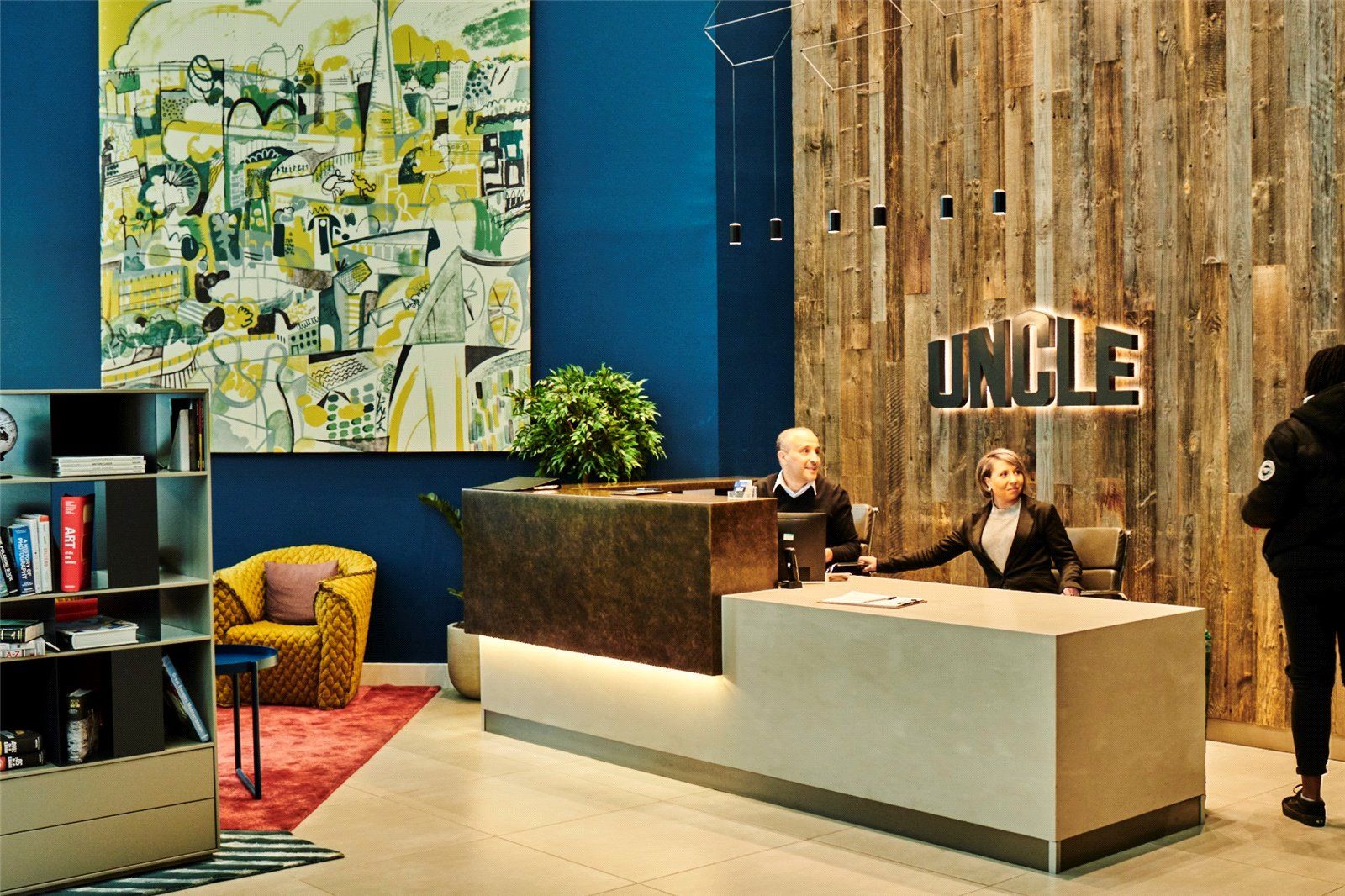 UNCLE Elephant and Castle is one of the tallest residential buildings in London. It offers one-bedroom and two-bedroom rental apartments. All apartments are highly spacious and have private balconies that provide a stunning view of the London skyline. Tenants can also expect 24/7 assistance and parcel service. Moreover, this Build To Rent complex provides excellent repair services and has a flexible contract.
It also enjoys a great location with multiple transport links. These include:
National Rail (0.2 miles)
Bakerloo Lines (0.2 miles)
Northern Line (0.2 miles)
Victoria Line (0.4 miles)
You can reach The City, London's Southbank and The West End in a matter of minutes. Other nearby attractions include Mercato Metropolitano and Imperial War Museum.
These rental homes are ideal for business professionals, students, families with kids, and couples. On the downside, they have a no-pet policy.
3. Union Wharf
Copperas Street, Greenwich, SE8 2DA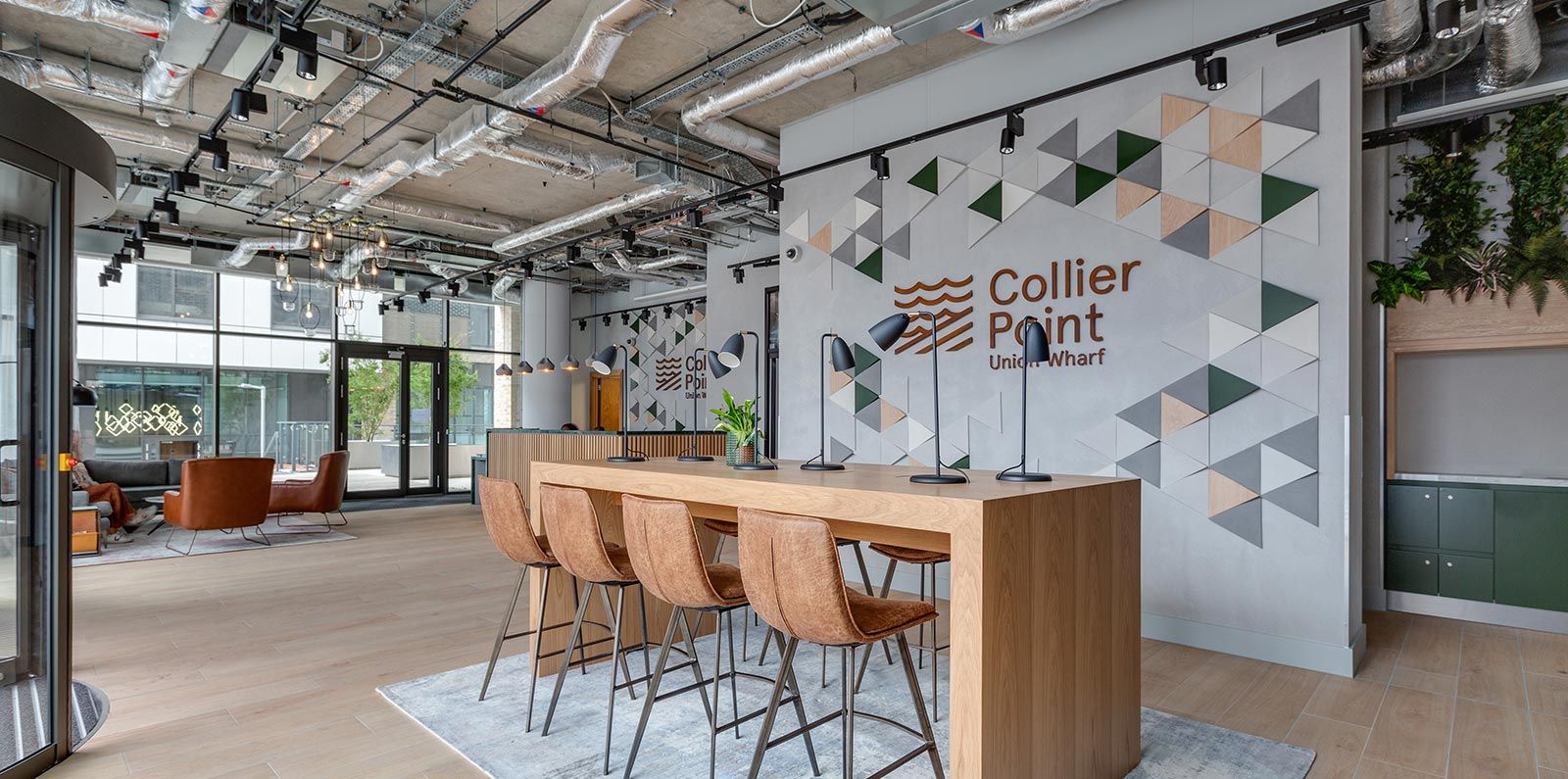 Union Wharf is one of the best new builds to rent in South East London that houses 249 pet-friendly apartments. The development has a 23-storey building designed for singles, business professionals, couples and students. There is also another 12-storey building that houses families. You can rent one-bedroom, two-bedroom and three-bedroom apartments. There is a 24-hour site team and you can enjoy free maintenance and repair services.
It is located near Deptford Creek in Greenwich and you can reach the area's town centre within 6 minutes on foot. As far as transport links go, Cutty Sark DLR station is only 6 minutes away on foot and Greenwich Station is at a walking distance of 8 minutes. Other popular commutes include:
Canary Wharf (8 minutes away)
Stratford (32 minutes away)
London Cannon (21 minutes away)
City Airport (31 minutes away)
Old Street (34 minutes away)
4. UNCLE New Cross
Batavia Road, New Cross, Lewisham, SE14 6AX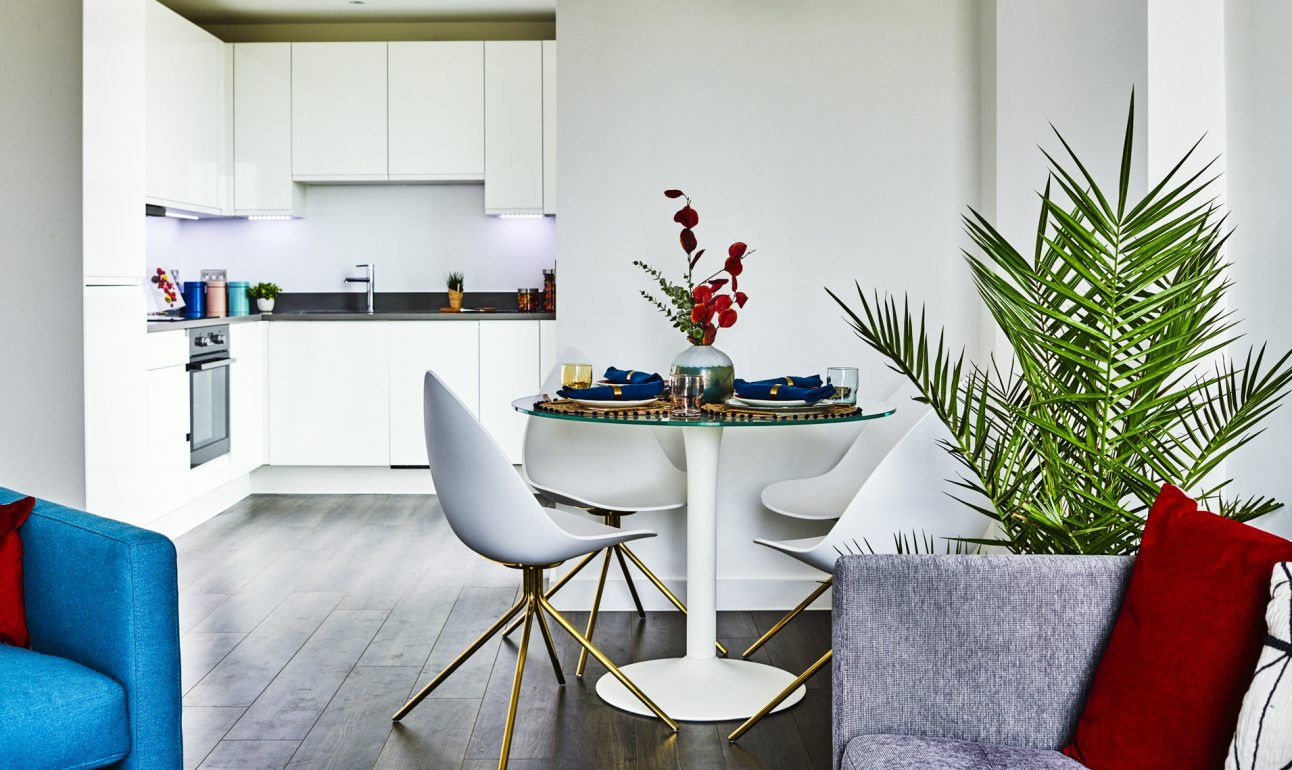 Uncle New Cross offers one-bedroom, two-bedroom and three-bedroom rental apartments with ensuite bathrooms and a private balcony. A hallmark feature of this Build To Rent Development is that it is designed to accommodate disabled individuals. Apartments are unfurnished, but they come with fully-fitted kitchens and free Wi-Fi.
As with UNCLE Elephant and Castle, there are no pets allowed on the property. However, you can enjoy 24/7 assistance via a concierge service, a parcel service, free repairs and secure access control.
UNCLE New Cross also has great transport links with the City being a 20-minute train ride away from the New Cross Station. The station is at a five-minute walk from the Build To Rent complex. In addition, there are plenty of bus routes that make your commute into central London very easy.
Other attractions such as Fordham Park, New Cross Gate Cutting, Telegraph Hill and the Goldsmiths Centre for Contemporary Art also add to the area's appeal.
5. Vida House
50-52 Trundleys Road, Lewisham, SE8 5EJ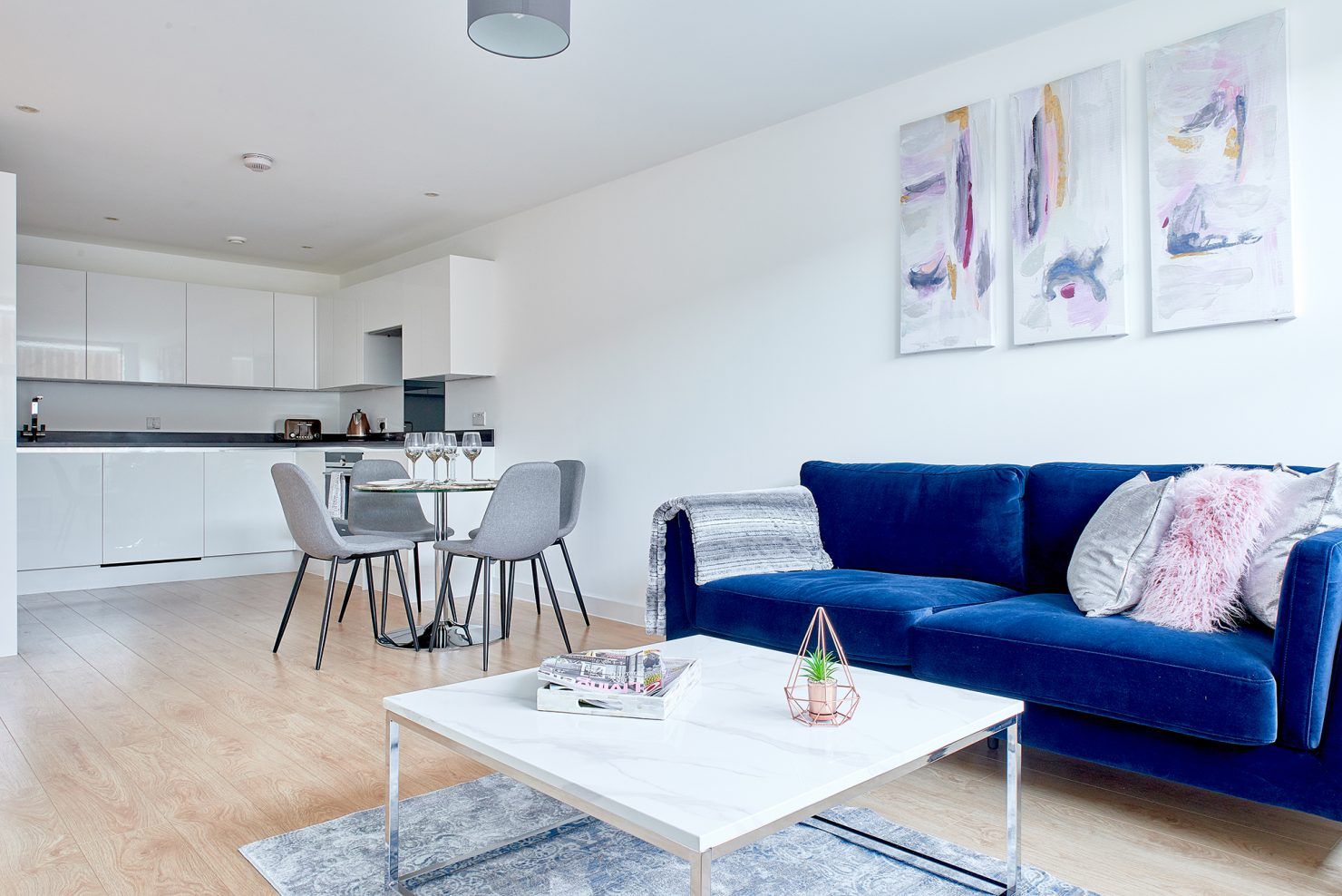 Vida House provides renters with one and two-bedroom apartments that are highly spacious and come with a fully-fitted kitchen, wood flooring, a balcony and plenty of open space. It is a pet-friendly development and you don't need to submit a deposit.
Tenants can rent furnished apartments with secured access and on-site management. Apartments also have windows that let you enjoy plenty of natural light.
You can access multiple transport links that offer a quick commute to Canary Wharf and London Bridge via the National Rail or the London Overground. Other popular destinations include:
Surrey Quays (0.39 miles away via the London Overground)
South Bermondsey (0.43 miles away via the National Rail)
Canada Water (0.71 miles away via the London Underground and Overground)
New Cross Gate (0.91 miles away via the National Rail and London Overground)
Rotherhithe (0.92 miles away via the London Overground)
6. Elephant Central
38 New Kent Road, Elephant & Castle, Southwark, SE1 6TJ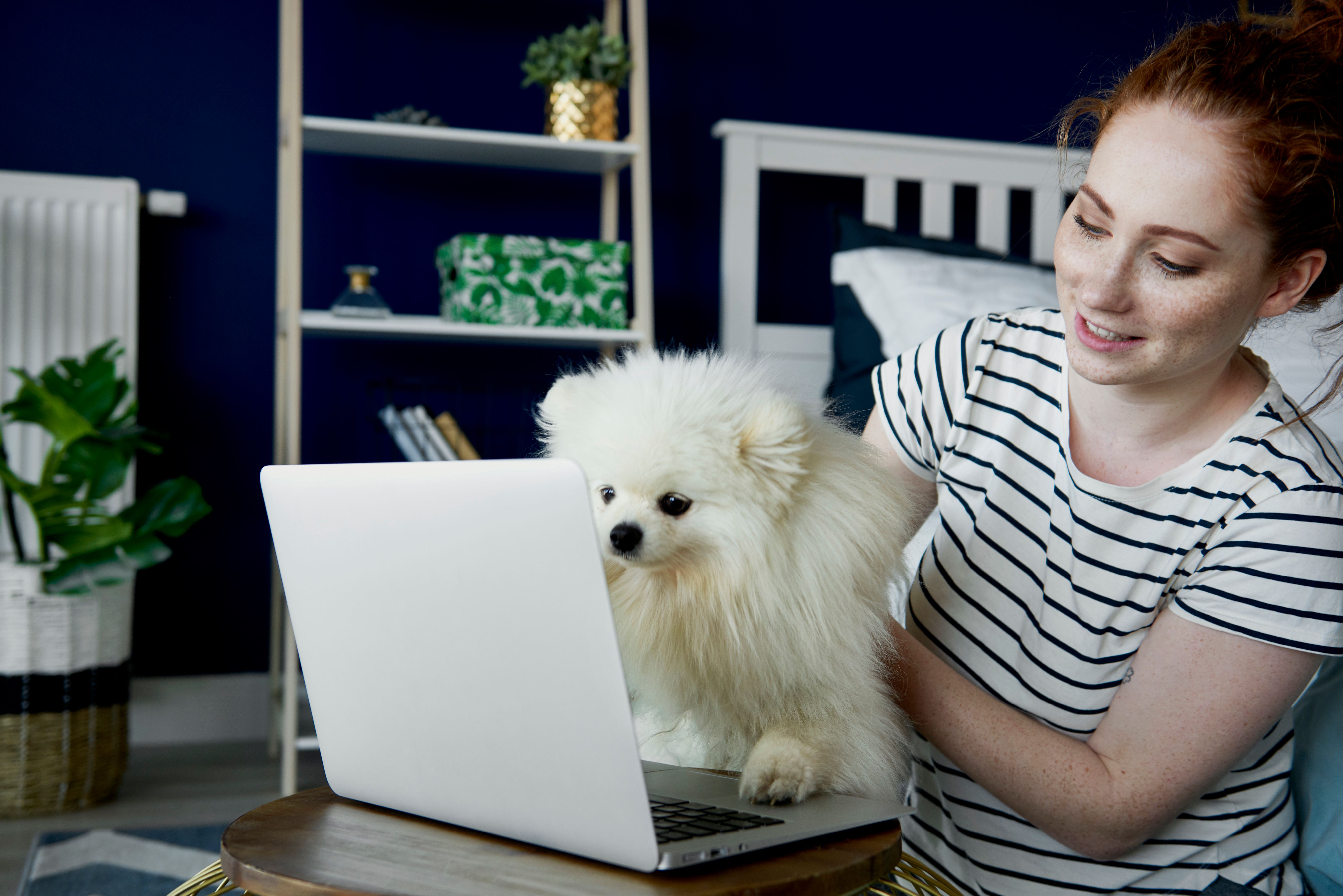 Elephant Central is a pet-friendly Build To Rent development that houses one-bedroom, two-bedroom, and three-bedroom apartments and duplexes. Many of these have balconies. It is located in a vibrant neighbourhood and offers a hassle-free renting experience. You don't have to pay a deposit and can choose between furnished and unfurnished spaces.
Moreover, it is located in Zone 1 and enjoys excellent travel links that enable easy commutes for professionals. The Elephant & Castle station is barely 500 ft away, and you can get there within 2 minutes on foot. The station is on the Bakerloo lines, Northern lines and the National Rail and lets you reach London Bridge in 11 minutes. There are 29 bus routes passing through the zone to facilitate commuters further.
There are also numerous restaurants and pubs in the vicinity and if you enjoy the theatre, then you'll love the Southwark Playhouse.
7. Fizzy Lewisham
River Mill Two, Station Rd, Lewisham, SE13 5FQ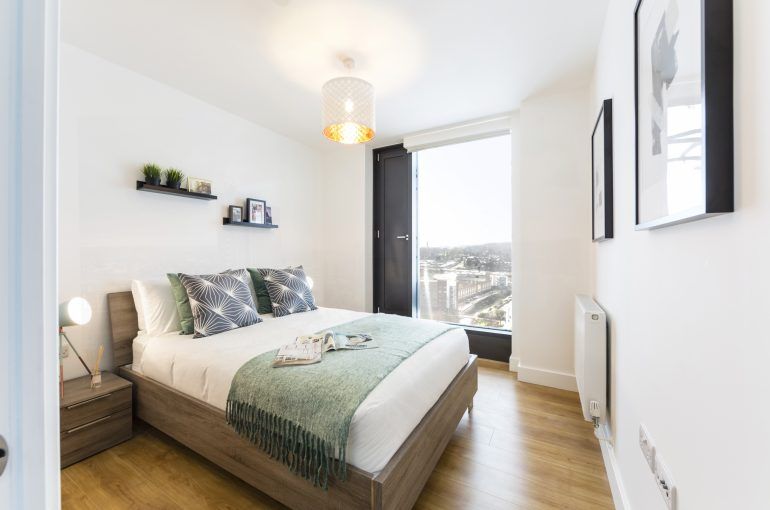 Fizzy Lewisham offers renters with premium living spaces that are pet-friendly and consist of one and two-bedroom flats. You can choose between furnished and unfurnished apartments. Fizzy also offers one month of free rent to new tenants. Residents can enjoy 24-hour concierge services, free Wi-Fi and free maintenance and repairs. There is a shared rooftop garden for socializing with your neighbours. The development also offers a pet station for your furry playmates.
The new Builds to Rent in South East London also enjoy a prime location with great community spirit and excellent transport links. There are 2 DLR and rail stations and 33 bus stops within walking distance. You will also find 12 supermarkets, 6 parks, 16 restaurants and 6 pubs in the vicinity.
8. Thurston Point
Jerrard Street, Lewisham, SE13 7SH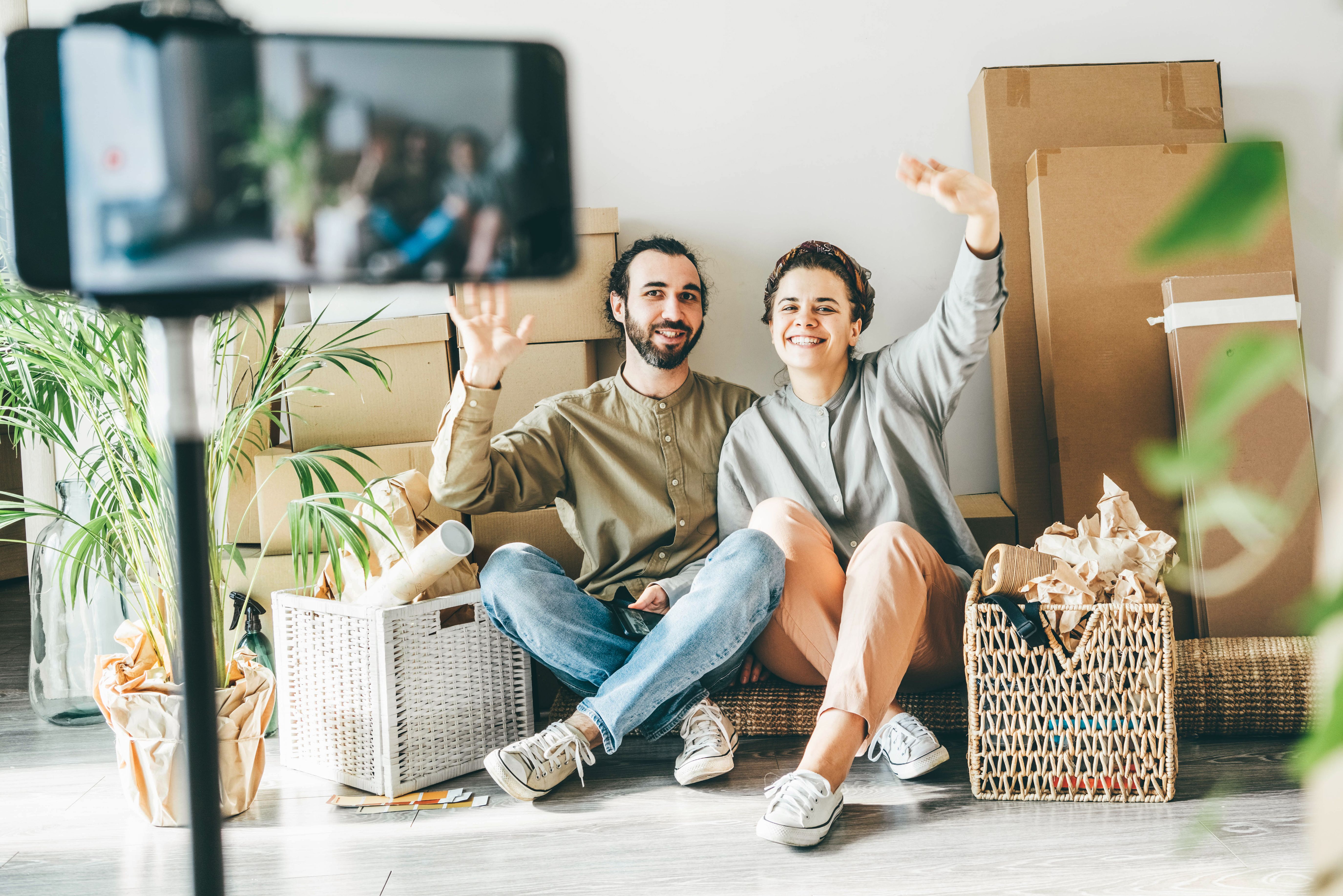 Thurston Point offers new Builds To Rent in South East London for singles and families with an annual household income of £45,000. You can rent studio apartments, one-bedroom, two-bedroom and three-bedroom apartments. Each apartment has an open floor plan, luxury bathroom suites, a fully-equipped kitchen and a private balcony.
Renters can also enjoy 2 weeks of free rent. The development is only 0.15 miles from the Lewisham DLR station. The tube goes to Canary Wharf and Bank directly. Mainline trains also connect to Charing Cross and London Bridge stations.
Lewisham also has excellent bus links and you can easily ride to New Cross (1.6 miles away, 8-minute commute) and Greenwich (3.2 miles away, 18-minute commute).
9. Quebec Quarter
Quebec Way, Southwark, SE16 7LF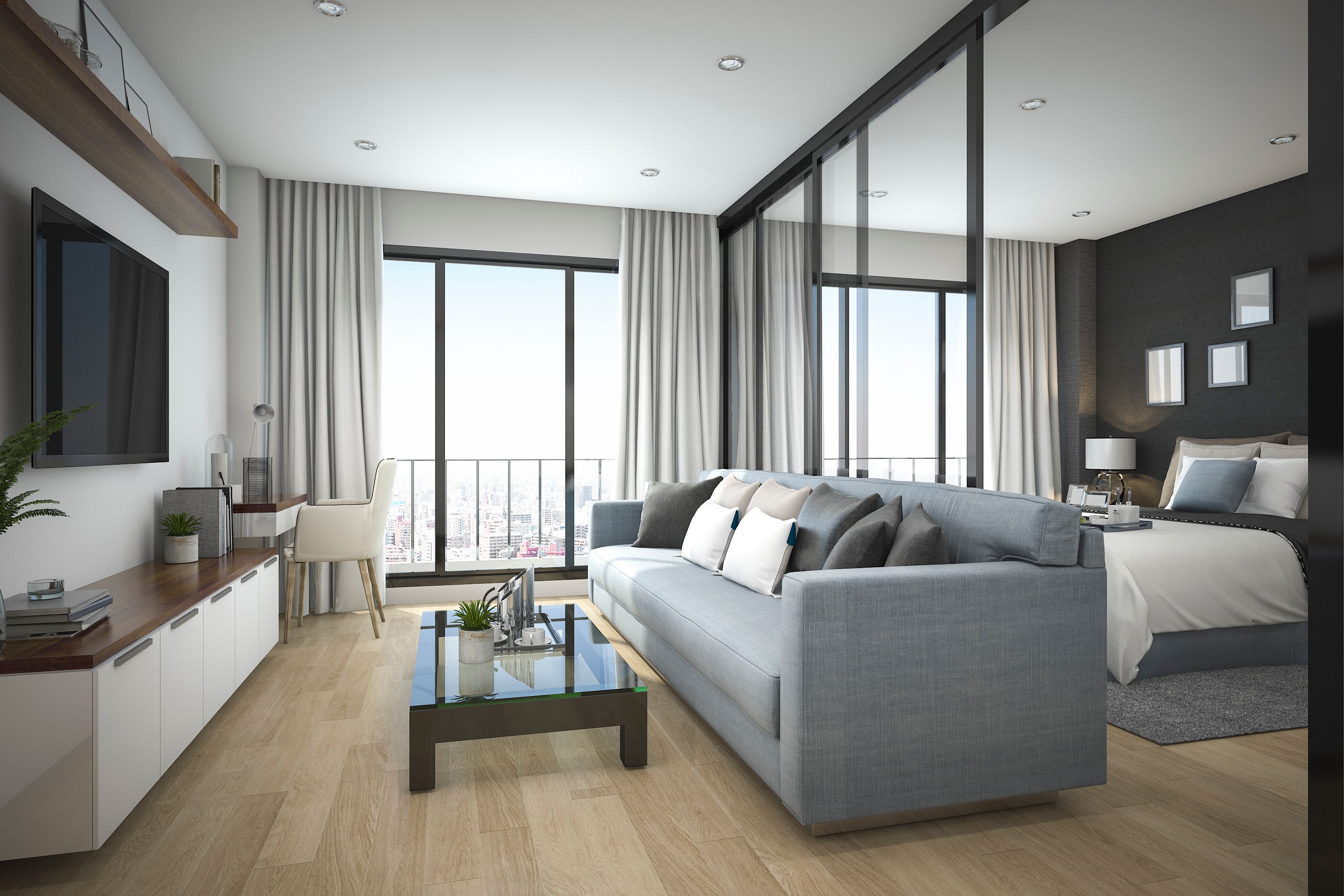 Quebec Quarter is a private Build To Rent scheme located near Canada Water. It offers one and three-bedroom rental apartments suitable for couples and families with an annual household income of £47,250.
The apartments are highly spacious and come with a fully-integrated kitchen, luxury bathrooms with chrome fittings, and a balcony or terrace. They are also pet-friendly.
The new Build To Rent are located in the London Borough of Southwark and you can find multiple restaurants and coffee shops nearby. It offers quick access to the entire city via numerous transport links. The Canada Water town centre and Jubilee line services are only 10 minutes away on foot. You can also use the Jubilee line, the Northern line, the Elizabeth line, the London Overground, the Docklands Light Railway and other transport links to reach central locations close by. These include:
London Bridge (3 minutes away)
Canary Wharf (2 minutes)
Water loo (6 minutes)
Wapping (3 minutes)
New Cross (6 minutes)
Lewisham (15 minutes)
North Greenwich (4 minutes)
Stratford (14 minutes)
10. Faircharm Dock
Creek Road, Deptford, Lewisham, SE8 3DZ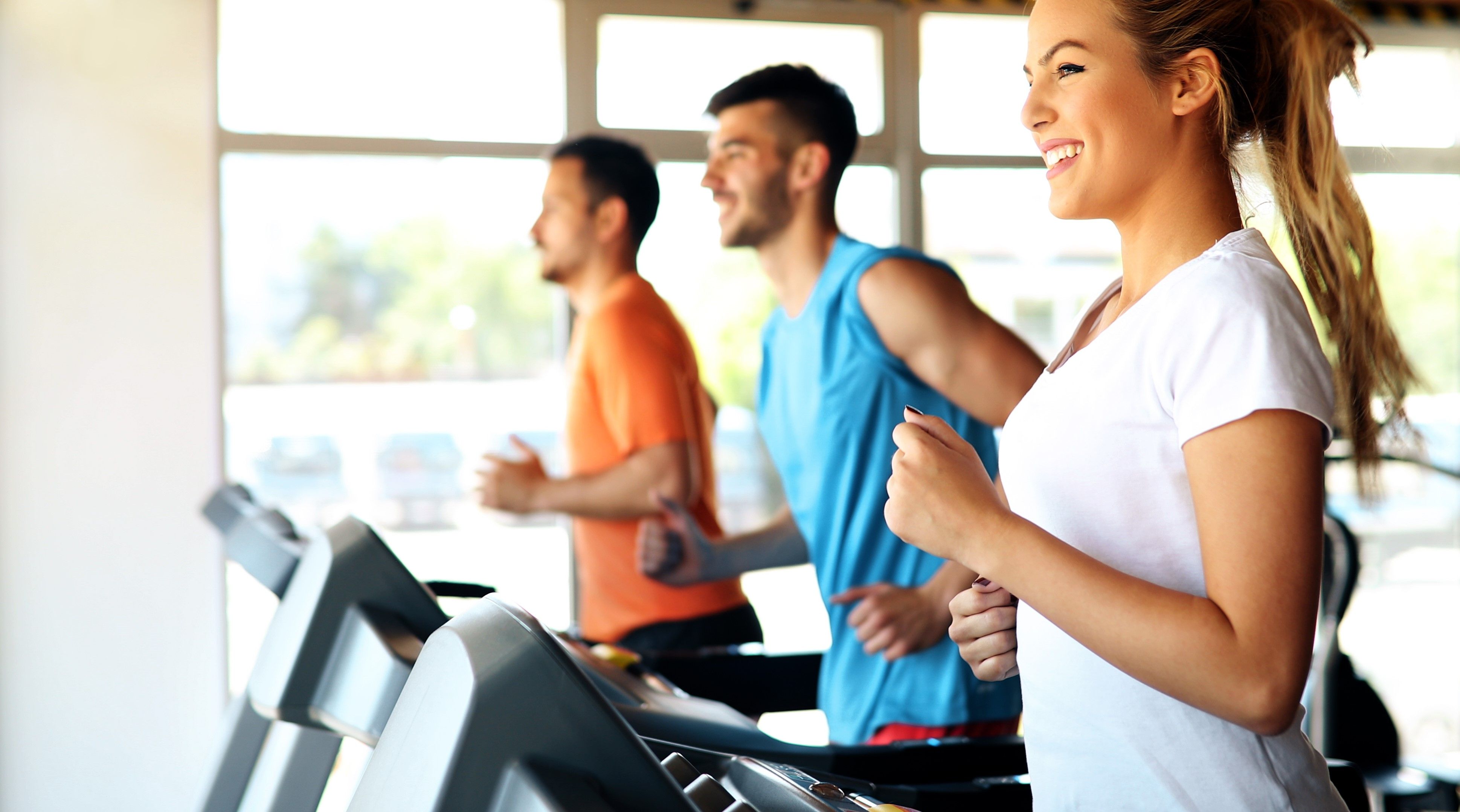 Faircharm Dock is a new Build To Rent development in South East London that offer a diverse collection of pet-friendly 2-bedroom apartments and penthouses. They have an open floor plan, a bathroom suite, and a fully-integrated kitchen. Apartments also have fitted wardrobes, carpeted bedrooms and chrome fittings. Selected units have a private terrace or balcony. The minimum household income required to rent a home in this development is £38,250.
The location is ideal for commuters that need to travel to central London. The Greenwich Station and 2 DLR stations are at a walking distance of 8 minutes. You can travel to London Bridge in 8 minutes, London Cannon Street in 13 minutes, Woolwich Arsenal in 13 minutes, Canary Wharf in 11 minutes, Bank in 22 minutes and Stratford in 26 minutes.
11. Churchwood Gardens
Honor Oak Road, Lewisham, SE23 3AA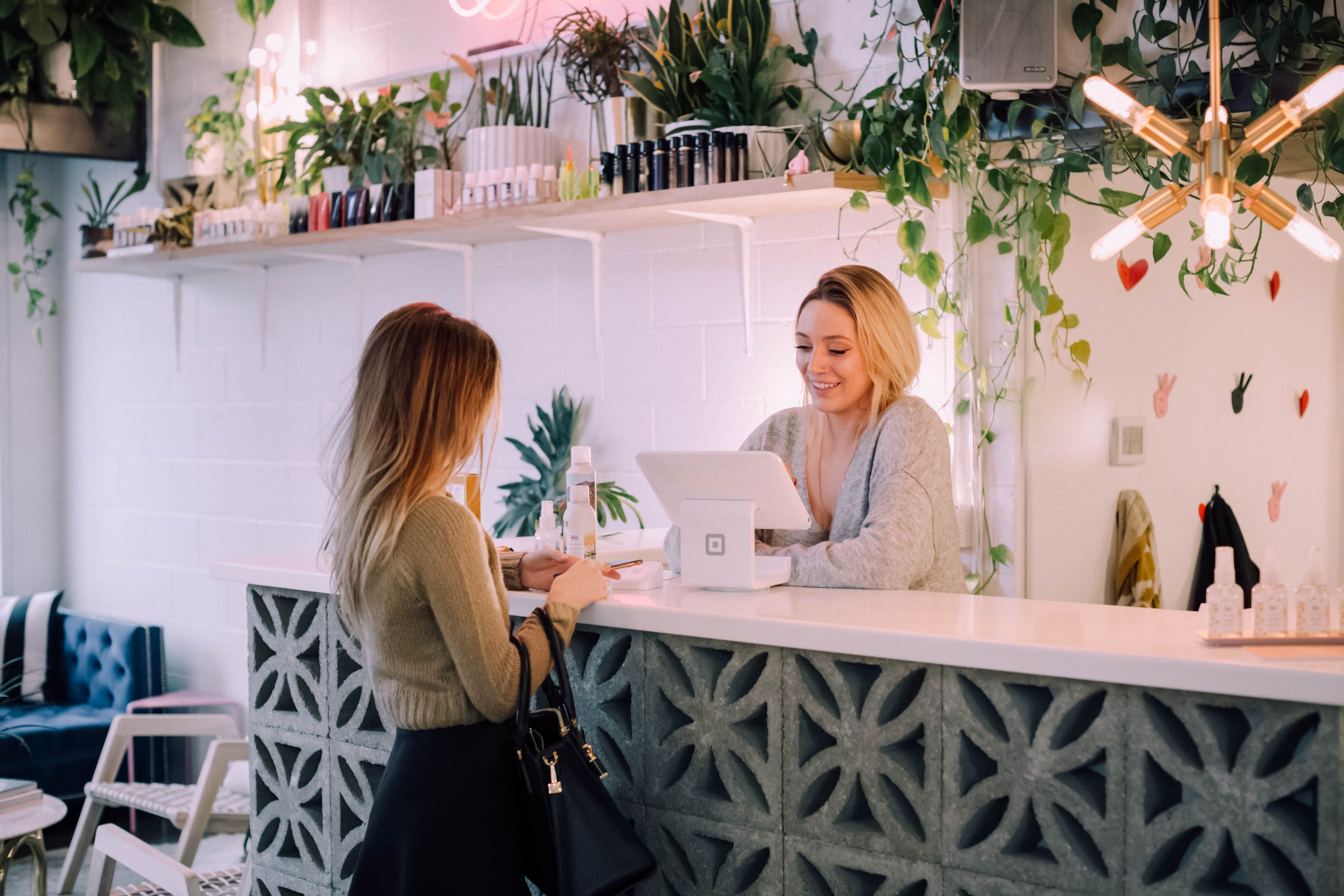 Churchwood Gardens is a Build To Rent rental scheme that promotes sustainable living. It comprises of 71 units with modern fixtures and fittings. You can rent a one-bedroom, two-bedroom or three-bedroom apartment. Each apartment comes with open floor plans and luxury bathrooms. There is a free-to-use parking facility. Selected apartments also have a terrace or a balcony installed13.
As far as transport links go, Churchwood Gardens is located very close to 3 DLR and National Rail stations. These include the Honor Oak Park Station (0.4 miles away), the Forest Hill Station (0.5 miles) and the Crofton Park Station (0.9 miles, National Rail only).
12. OKR
Ossory Road, Southwark, SE1 5AG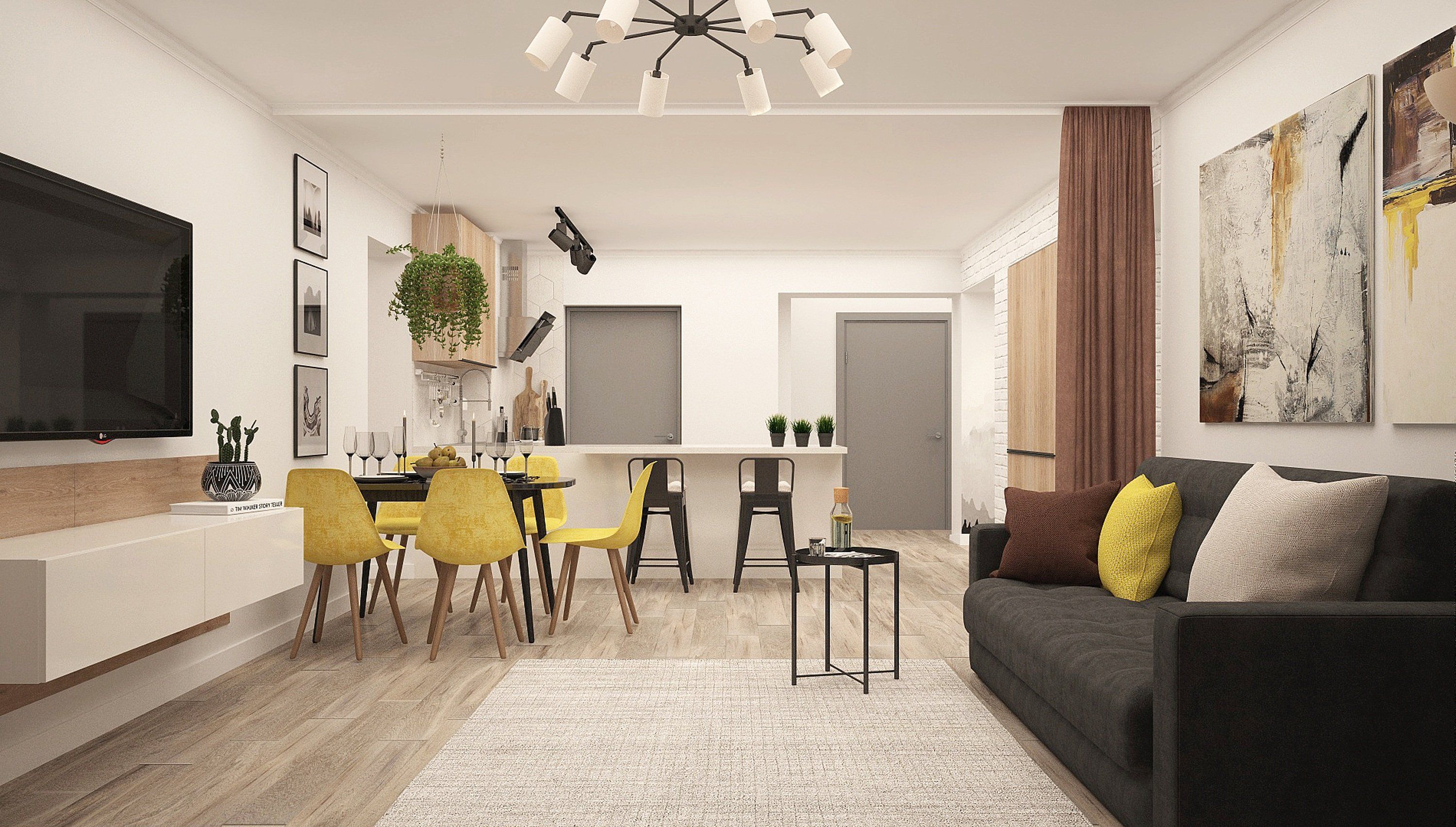 OKR is a new Build To Rent in South East London that house two-bedroom, three-bedroom, and four-bedroom duplex apartments. All apartments are highly spacious and come with fully-fitted kitchens and bathrooms and have a ChP heating system. Apartments also have a private balcony or terrace.
OKR occupies a central position within the London borough of Southwark. It is located near several popular restaurants, theatres, bars and cinemas. These include the Shortwave cinema, Coleman coffee roasters, The Coronet Theatre, The Thomas A Becket and the Woolpack.
There are also multiple bus and train routes available for easy commute. You can reach:
The City in 25 minutes by bus
The West End in 26 minutes by train and tube
Bermondsey Square in 20 minutes on foot
Elephant and Castle tube station in 12 minutes by bus
Borough Market in 5 minutes by train
Burgess Park in 5 minutes on foot
Trains from South Bermondsey can also take you to London Bridge in less than 10 minutes. If you are looking to go further, you can pick up the Northern or Jubilee lines and travel to other parts of London easily.
Final Thoughts
Build To Rent offers a new way of living for renters looking to upgrade to a better apartment with more facilities. From no-deposit schemes, pet-friendly and furnished properties to the availability of various amenities, Build To Rent developers provide multiple incentives to ensure a premium living experience. Depending on your requirements and rental budget, you can choose between a wide variety of BTR schemes and enjoy hassle-free renting.
Are you looking for new builds to rent in South East London? Then visit www.buildtorent.io and start your search today!