Should You Get An Apartment with Balcony for Rent?
5 May 2022
Moving to an apartment with balcony to rent lets you enjoy a premium space to relax in, socialise with your friends, set up a small garden and more.
Are you considering moving to a better apartment with a balcony? Finding rental space in the UK can be a challenge, especially when you throw in additional features like a private balcony. Thanks to the Build To Rent model, it has become a lot easier to look for an apartment with balcony for rent.
Like everything else, you also need to make sure if paying the premium on such apartments is worth it. If you haven't quite decided about renting an apartment with a balcony, this blog can help you make up your mind.

The Benefits of an Apartment With Balcony For Rent
The biggest advantage of an apartment with balcony to rent is the extra living space it provides. It has become increasingly difficult to find spacious flats, with many flats being shockingly small1. Living in an apartment with a balcony offers a welcome reprieve from this and you can use this space for a variety of purposes to improve your quality of life.
Spend More Time Outside
If you work long hours and find it difficult to get out of your apartment for things besides work and the occasional trip to the grocery store, you can use the balcony to create a private "chill zone" and relax there after a long day at work. All you have to do is set up some chairs and a small table, and you're good to go! If the weather is particularly good, then you can also enjoy the occasional sunrise and sunset.
Since many of us are working from home these days, you can also use your balcony to break the monotony a little and work in the open air. This can boost your creativity and keep you motivated.
Socialise and Entertain Guests
If you have invited over some friends, then your balcony is the perfect place to socialise with them as you enjoy the cool breeze and a great view of the city. If you are hosting a large party of individuals, then your balcony is also a great place to escape to and have a private conversation with someone.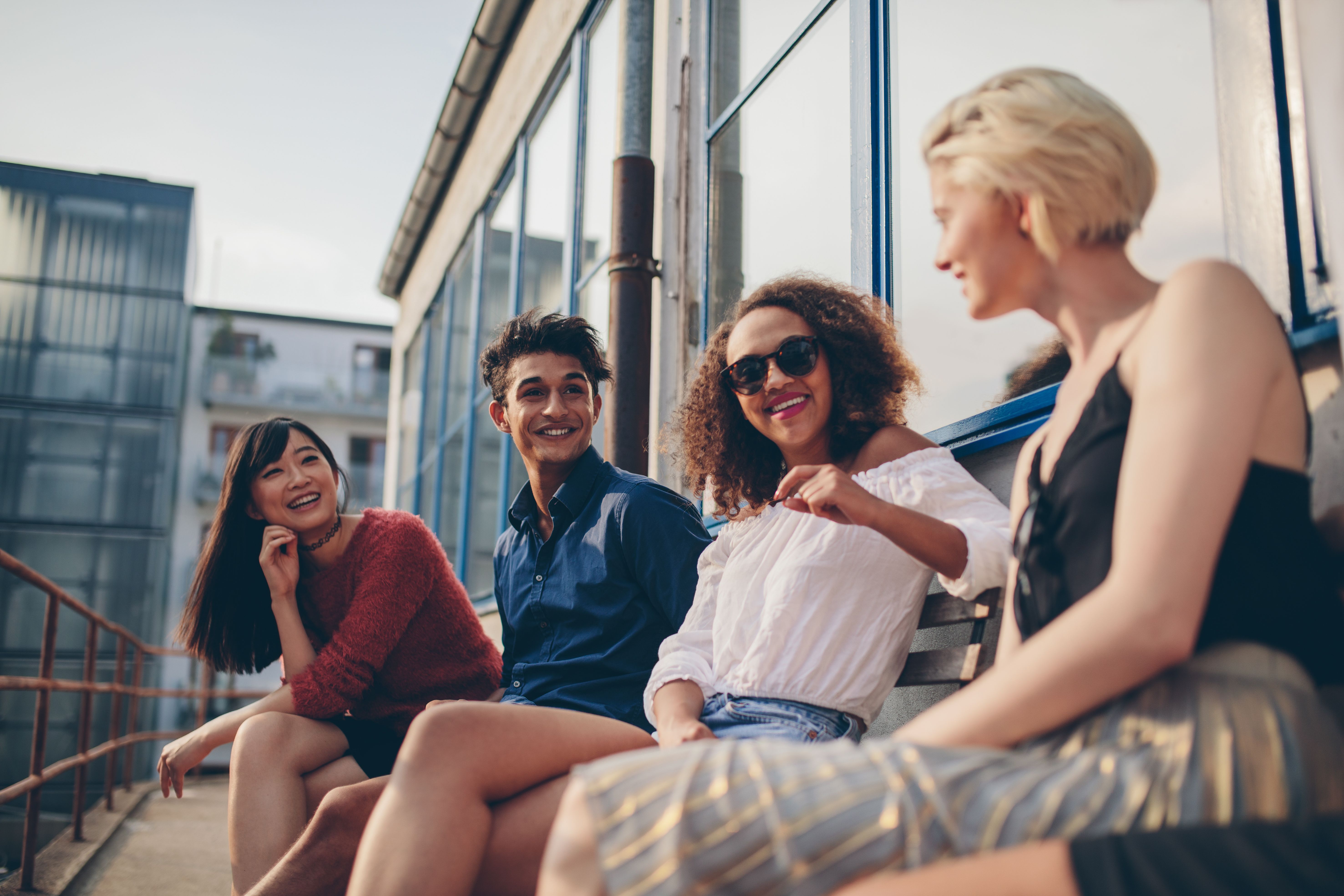 Create a Place for Your Plants
If you love gardening, then an apartment with balcony to rent can offer an outlet for pursuing your hobby. Depending on the balcony's size, you can add potted plants to this space and create a small garden. This will also amp up the aesthetic appeal of your balcony.
You might need permission from your landlord before you do this though.
Check the Weather
Having a balcony provides you with an easy way to check the weather before heading outside. Most people rely on their phones for determining the day's weather forecast, but this isn't always accurate. If you are not sure about whether to bundle up or wear cooler fabrics, you can step out on the balcony, see what the weather looks like and then decide accordingly.
Enjoy Sunbathing
Even though it is super important, staying indoors for long periods of time can have an adverse effect on your health. Having a balcony offers an easy remedy for this. You can set up some chairs and try sunbathing during the day when it is not too hot. You can also use this opportunity to soak up some vitamin D. This essential vitamin is produced by the body when it gets exposed to sunlight. It has a number of benefits, such as increasing bone density, helping the body absorb calcium and facilitating your immune system to function properly.
Great Space for Pets
Pets, such as dogs, tend to feel cooped up if you don't take them out for a walk at least once a day. A balcony can serve as a great spot for them to relax in and experience the outdoors without having to leave the apartment.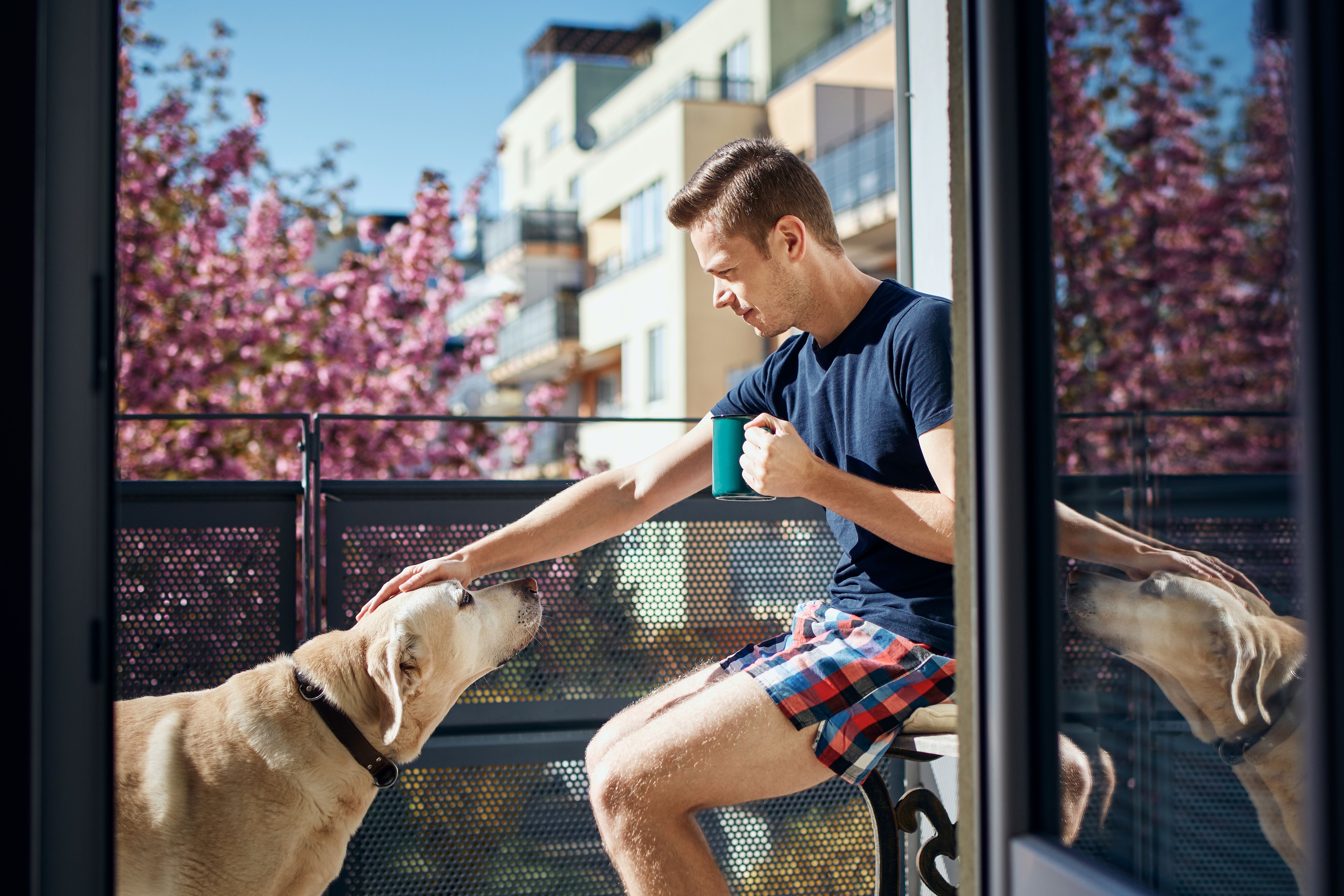 Used for Extra Storage
You can use your balcony for storing things that won't fit inside your apartment. For instance, if you own a bicycle, then a balcony is a good place for storing it when not in use. However, if you are renting an apartment in a Build To Rent scheme, then you may get access to a special area reserved for bike storage.
The Challenges of Renting an Apartment With a Balcony
While a balcony is an excellent addition to an apartment, there are also some disadvantages that you should be prepared to deal with. These include:
More living space means putting in more effort to keep it clean and well-maintained. If you are maintaining a small garden on the balcony, that will cost you some time.

Open spaces such as balconies automatically attract birds that try to build a nest there. This can be a nuisance and occasionally unhygienic.

Depending on the height of the railings installed and the quality of material used for them, balconies may not be safe for small children.

If your neighbours make a habit of partying or smoking on their balcony, then this can be a nuisance to you. It can also compromise your privacy.

Some people tend to fly drones while standing on their balcony. If that's something that will bother you, then an apartment with balcony to rent may not be the best option for you.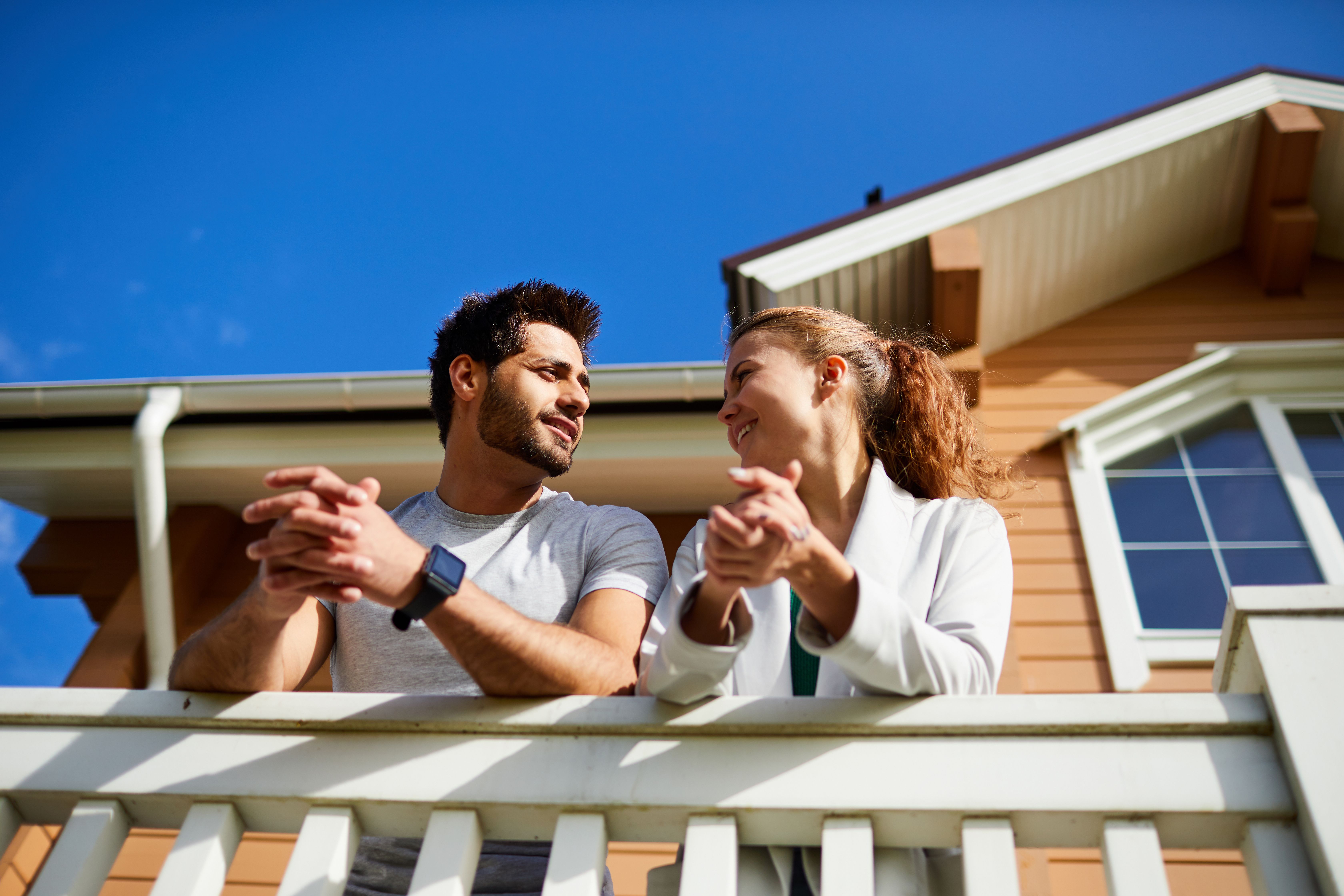 Why Does Direction Matter for Balconies?
A balcony can face south, north, east or west. The direction that your balcony is facing in can have a significant impact on your apartment and quality of life as we detail below:
South-Facing Balconies
South-facing balconies receive a lot of sunlight throughout the day and make for a perfect retreat during the cold months when the sun is out. If you enjoy sunbathing, then a south-facing balcony will work well for you.
On the downside, the balcony will get fairly warm in the summer. Make sure you take necessary precautions, such as using good sunscreen, before stepping on the balcony during the day. If you want to create a small garden on your balcony, then make sure you invest in plant varieties that can tolerate high temperatures. You will also have to water your plants frequently to make sure they don't wilt and die due to overexposure to the sun.
East or West-Facing Balconies
East-facing balconies receive sunlight during the morning. You can start your day with a beautiful sunrise and enjoy a quiet breakfast on the balcony. The balcony will be in the shade during the day, so if you are looking to set up a small garden, we recommend using half-shade plants.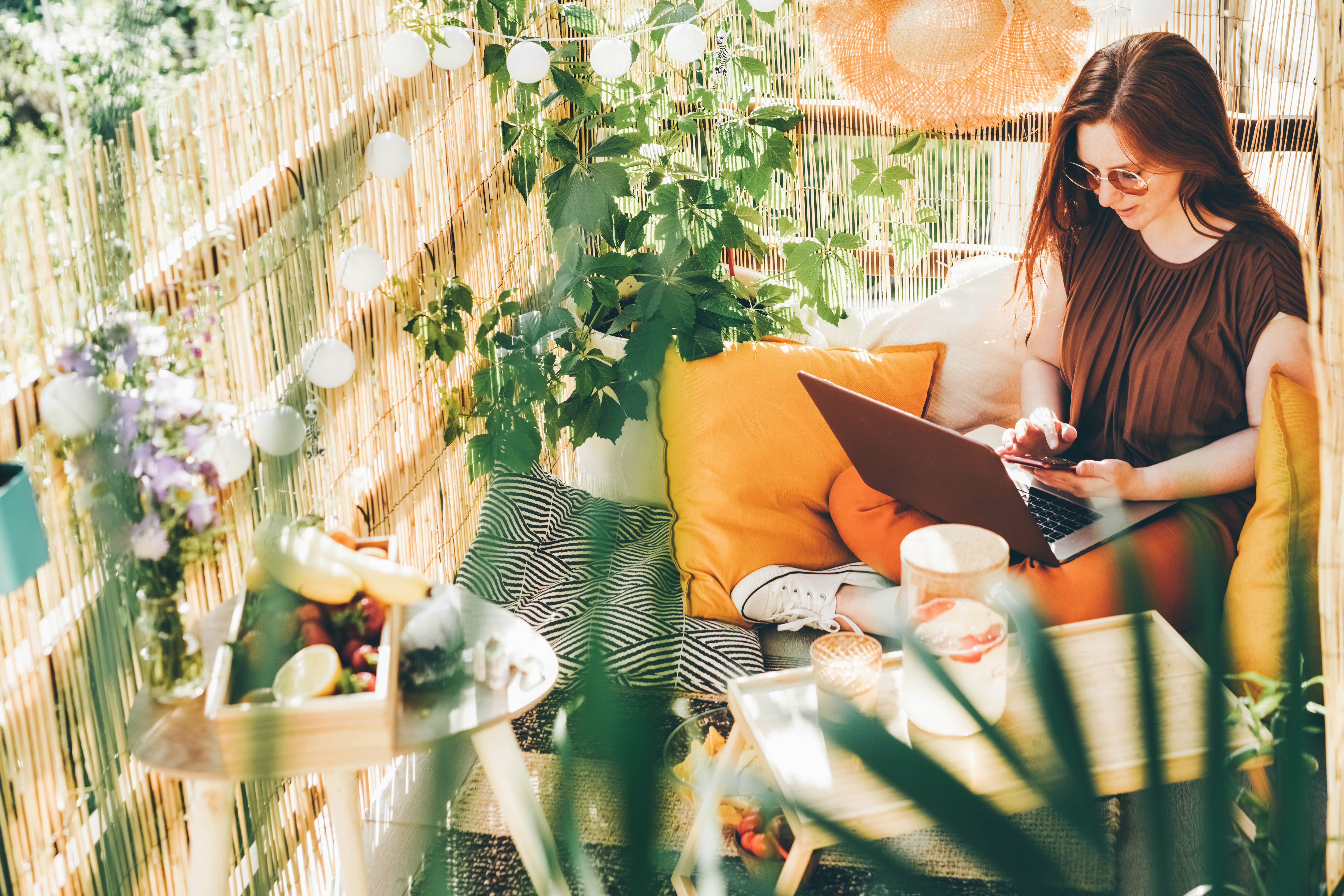 West-facing balconies are the opposite. They receive sunlight during the second half of the day, so if you tend to be home in the afternoons, an apartment with a west-facing balcony will suit you well. Once again, it's preferable to use plants that can tolerate high temperatures for such balconies.
North-Facing Balconies
North-facing balconies do not get a lot of sunlight, so you won't get much use out of them in terms of sunbathing. On the plus side, they stay cool during hot days and offer some reprieve in the summer.
Make sure that any furniture you set up on the balcony is made of high-quality wood. Due to the lack of sun exposure, any dew that accumulates on the furniture during the night won't dry up quickly. This can damage the wood or encourage mold growth. Regular cleaning and maintenance can prevent this from happening.
With respect to gardening, we suggest you invest in plants that do not require much sunlight to grow.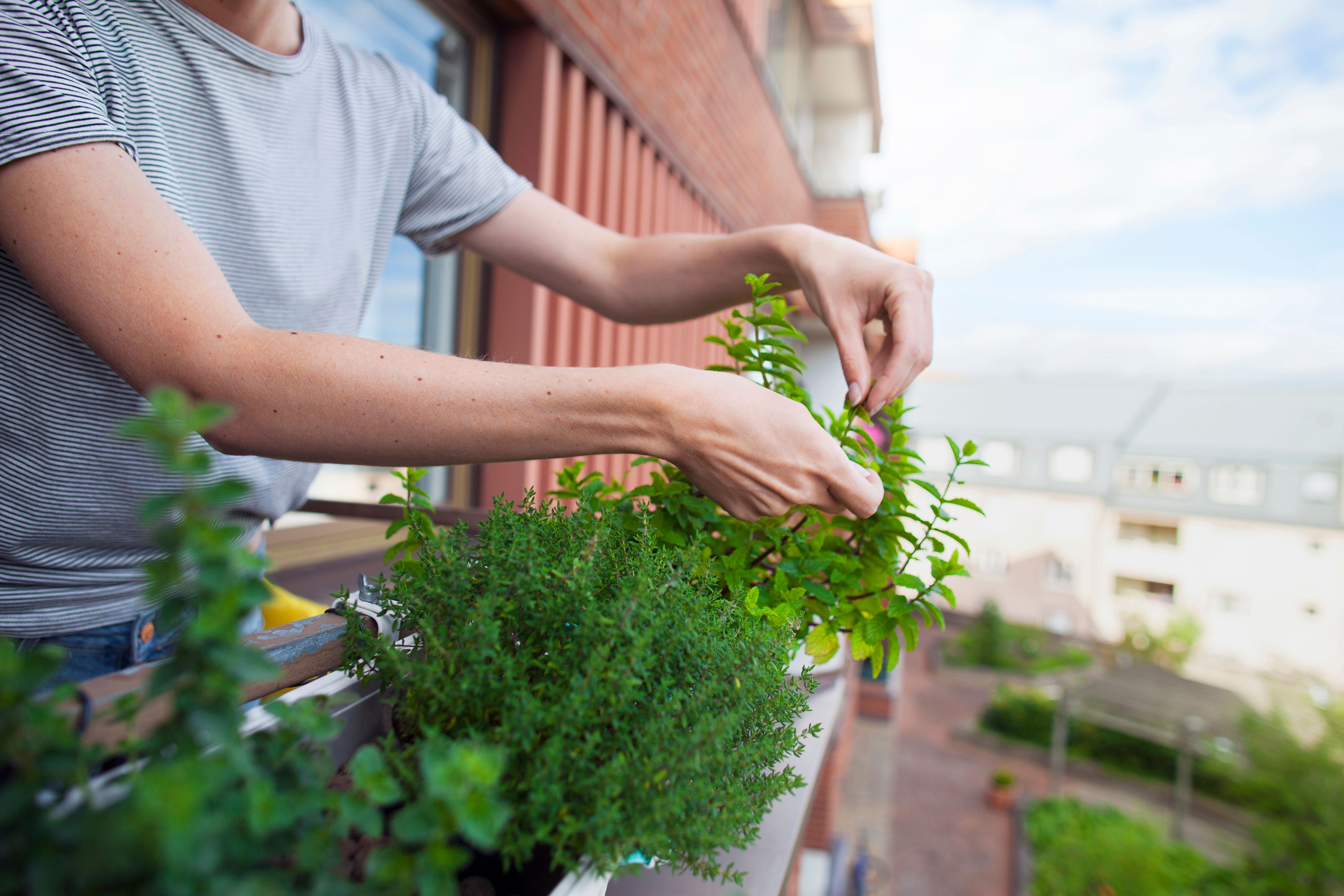 Where Can You Find A Rental Apartment With a Balcony?
If you are looking for an apartment with balcony to rent, visit our home page for Build To Rent apartment listings with a private balcony.
Our platform provides you with access to hundreds of Build To Rent properties in the UK with details about their amenity and furnishing options. Apart from balcony, you can filter for pet-friendly landlords, gym, zero deposit offerings and many other features.