Cheapest Places To Live In The UK For Renters
21 Apr 2022
If London and other expensive towns and cities are out of your reach, read this article and check out the most affordable places to live in the UK.
The rental prices of the UK have never stopped rising, especially outside London during the pandemic. According to a report in November 2020 from HomeLet, the national average rent has increased by 2.9% year-on-year. Except for the capital area, most regions have witnessed a massive hike, such as the South West with an 8.6% increase.
This theme in the rental market is predicted to continue into the near feature, reflecting the rising cost of living and shattering the dream of an affordable rented house for many people. The situation gets even worse when paying mortgages to buy a house is becoming less and less possible in the current market.
If you're willing to relocate, however, the odds will be more in your favour. There are still plenty of towns and cities, especially in the north, where you can have a comfortable life without a high-income job or a massive amount of savings.
1. Hull
Mean monthly rental prices from October 2019 to September 2020: £432 (Source: Office for National Statistics1).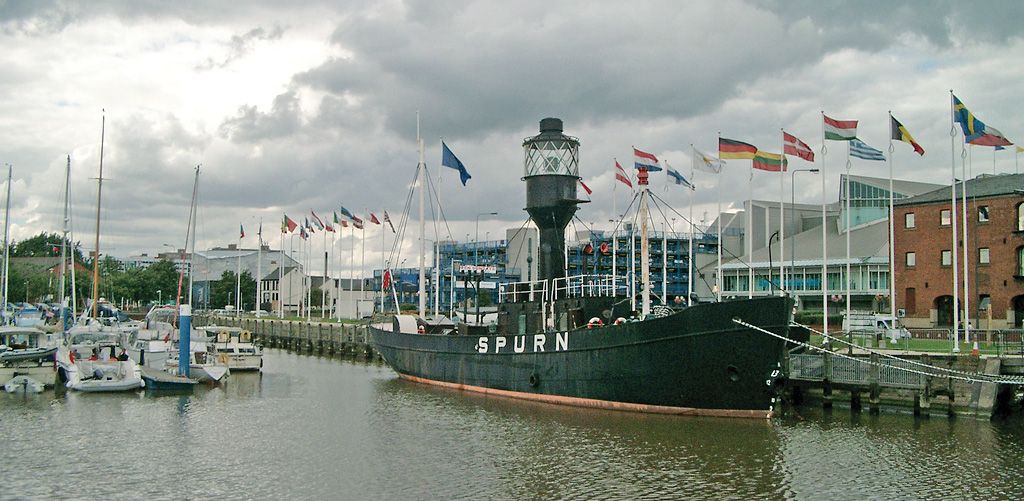 Also known officially as Kingston upon Hull, this small city of Yorkshire has made several headlines in recent years, both as a great and not-so-great place to live. There is one thing common in these two assessments, however, which both acknowledge the affordability of Hull.
After suffering an industrial decline in the post-war period, Hull in the 21st century is going through a boom in development, with a huge amount of investments in public service, housing, commercial, and retail. This has helped transform Hull into an up-and-coming city of East Yorkshire.
Despite all those investment and rejuvenation projects, the good news for renters is that rental prices in Hull still climbs slowly compared to the rest of the country. Whether you want a place to start a family or find a good investment for your money, Hull is still a good choice before the housing market starts to gather more steam.
The Avenues in Hull has always been known for its tree-lined streets full of Edwardian and Victorian houses. Located near the city centre, Hull railway station, Pearson Park, and the University of Hull, the area is the central point of Hull's residential property scene.
For newer studio flats, new penthouses, and converted buildings with a more modern urban buzz, head to Humber waterfront. It's loaded with many restaurants and cafes in addition to chic shops and Georgian merchant houses.
2. Burnley
Mean monthly rental prices: £468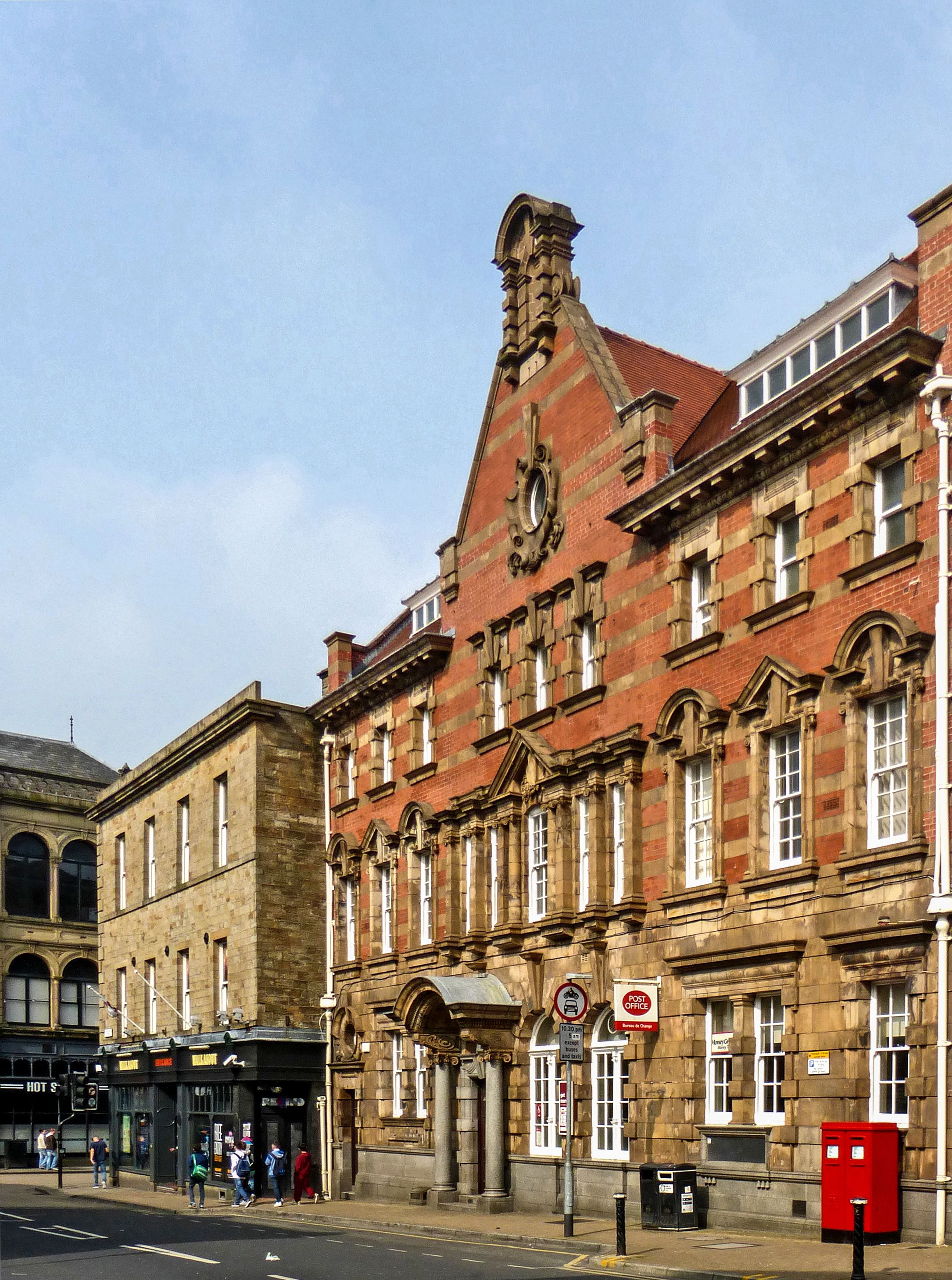 Burnley is a small town in Lancashire where you can enjoy both stunning countryside and good connections to Greater Manchester.
The town lies in a three-forked valley, surrounded by wild moorland, hills, and the confluence of River Calder and River Brun. This location and the hilly terrain don't make Burnley any less convenient for commuters, thanks to the opening of a direct rail route to Manchester in 20152. Commuters of Burnley can reach Manchester within an hour - another reason for the new influx of renters in this town.
The town centre has seen some first effects of the £3 million regeneration programme it's currently undergoing. The town square has been revised with more trees and improved street furniture and paving. This success was even acknowledged by the UK Government, who gave Burnely the "Most Enterprising Area in the UK" award in 20133.
Burnley's town centre is home to several flats above shops, as well as Victorian stone terraces. Thanks to its access to Burnley Manchester Road, the town's main railway station, Rose Hill is also a desirable spot for commuters. Montrose Street and Richmond Street are the go-to choices for standard two-bedroom terraces, while Rose Avenue and Hawthorne Road are home to several semi-detached houses.
3. Carlisle
Mean monthly rental prices: £488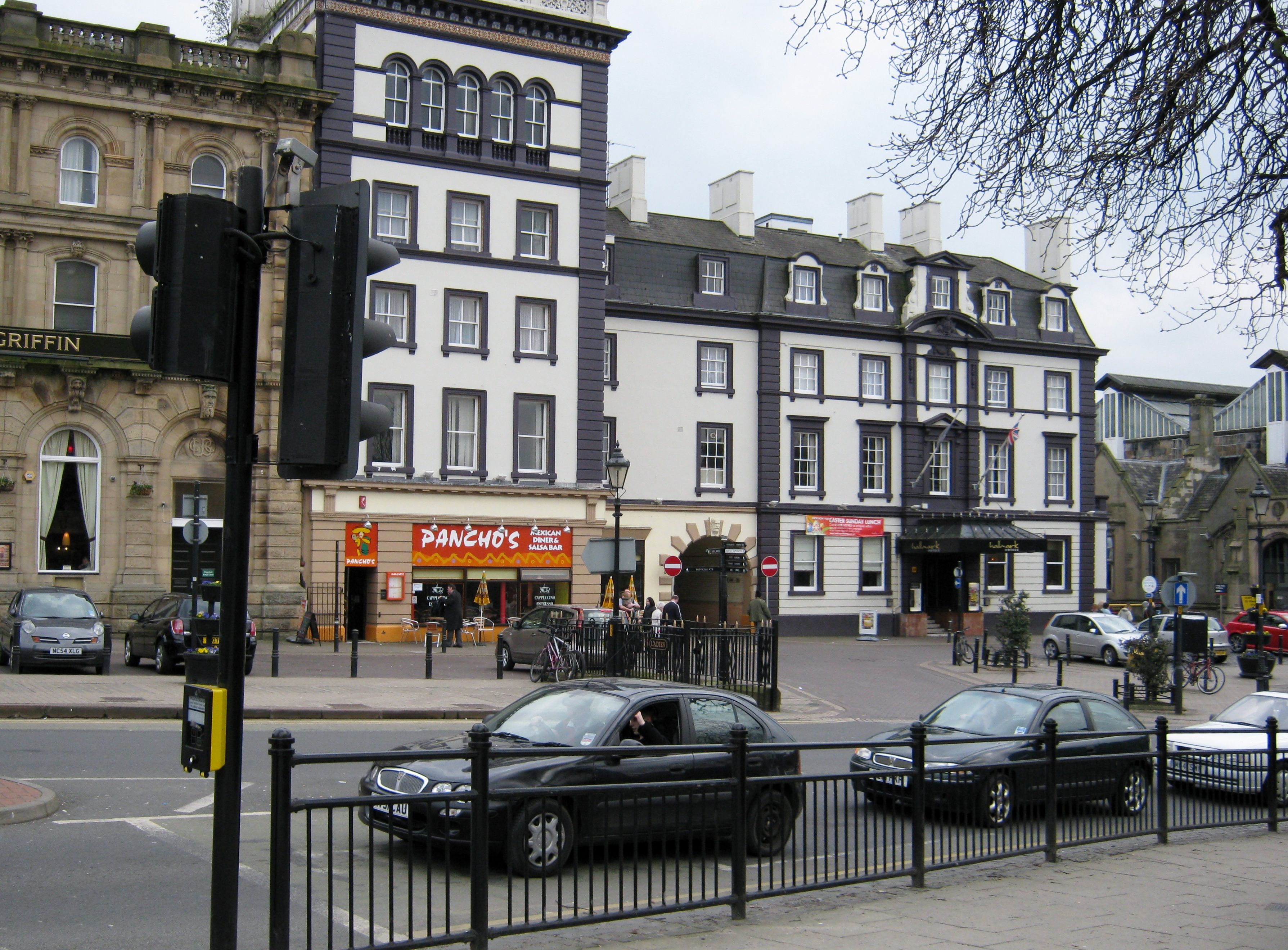 Located just 10 miles south of the Scottish border, Carlisle is the economic and service capital of the county of Cumbria. Many of its appeals come from the location, the high-quality life of a rural and urban mix, and the developed infrastructure.
People of Carlisle enjoy excellent transport links with the M6 (to other parts of England) and the M74 (to Scotland)4. Its main railway station sits on the West Coast Main Line, allowing for quick, direct routes to Glasgow (within an hour) and London (under three and a half hours.)
Manageable house prices are another plus point of living in Carlisle, especially for those who want to move to the city to find new opportunities while enjoying the village-like feel.
There are plenty of Victorian terraced houses in the city centre with quick access to the Carlisle train station. Just across the river in Stanwix, you can find lovely late Georgian semi and detached houses, while Higginson Mill and Milbourne Court are full of purpose-built blocks, conversions, and modern flats.
4. Darlington
Mean monthly rental prices: £489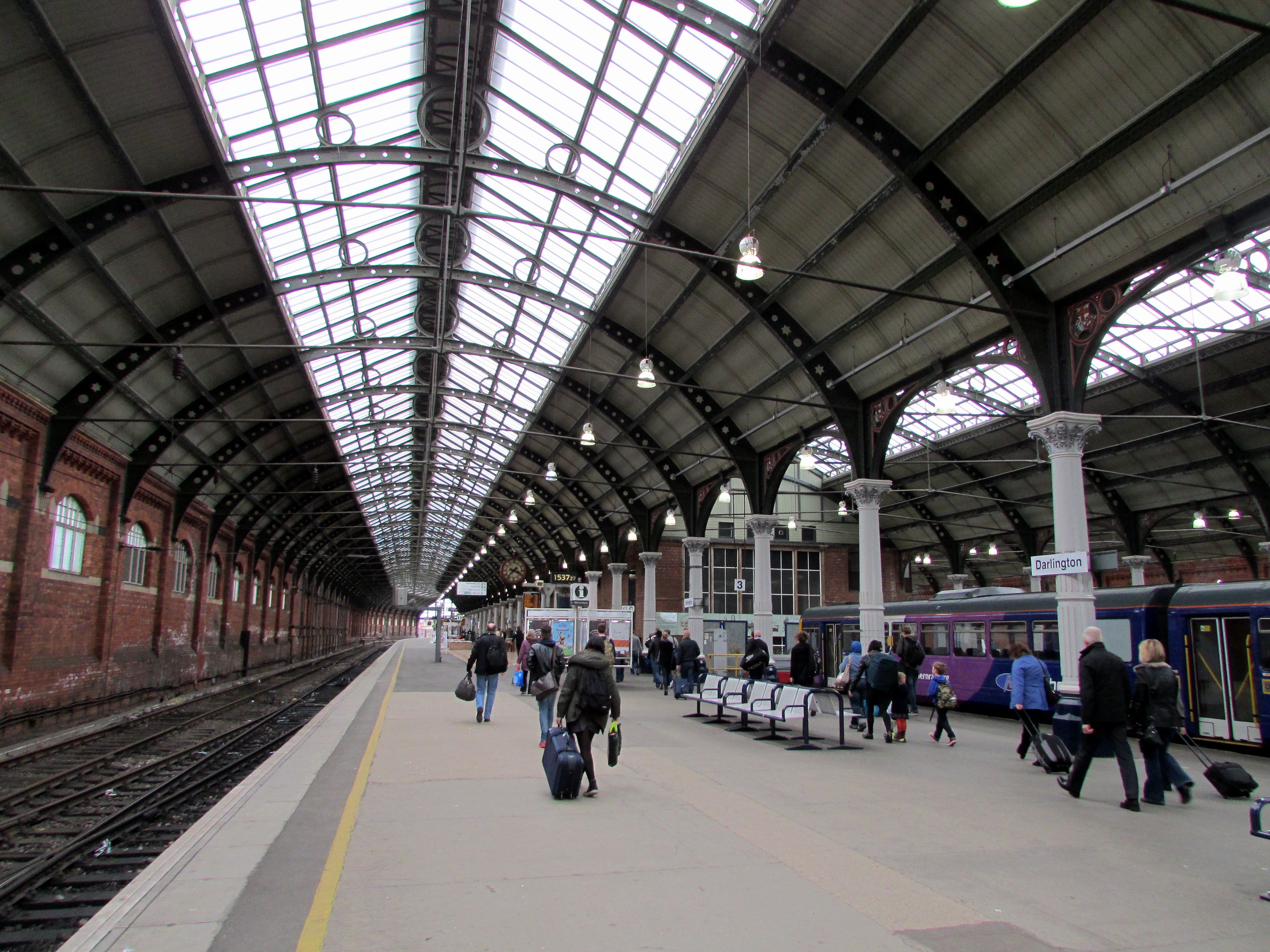 On top of its famous Victorian heritage, independent shops, and amazing travel links, this market town of County Durham has become a new hub of reduced-priced houses in northern England. While the famous clock tower is a reminder of Darlington's expansion in the Industrial Revolution, the undergoing extensive redevelopment and restoration is a new breath into its modern life.
In 2015, Darlington was among the best places to live in the country, according to uSwitch5. Renters don't have to stretch their budget in order to find a house or flat here, as the town also has the highest proportion of reduced-priced properties.
You can start your property search right in the town centre if you want quick access to the railway station. Along Bedford Street, there are plenty of one- and two-bedroom Victorian houses, while Parkside is brimming with larger terraced options. The western part of Darlington has also emerged as a much sought-after area, with large Victorian terraces and grand semis with white rendering and bay windows. Head to Haughton Road if you prefer new-builds, where a £170m development has created hundreds of two- and three-bedroom homes6.
5. Stoke-on-Trent
Mean monthly rental prices: £490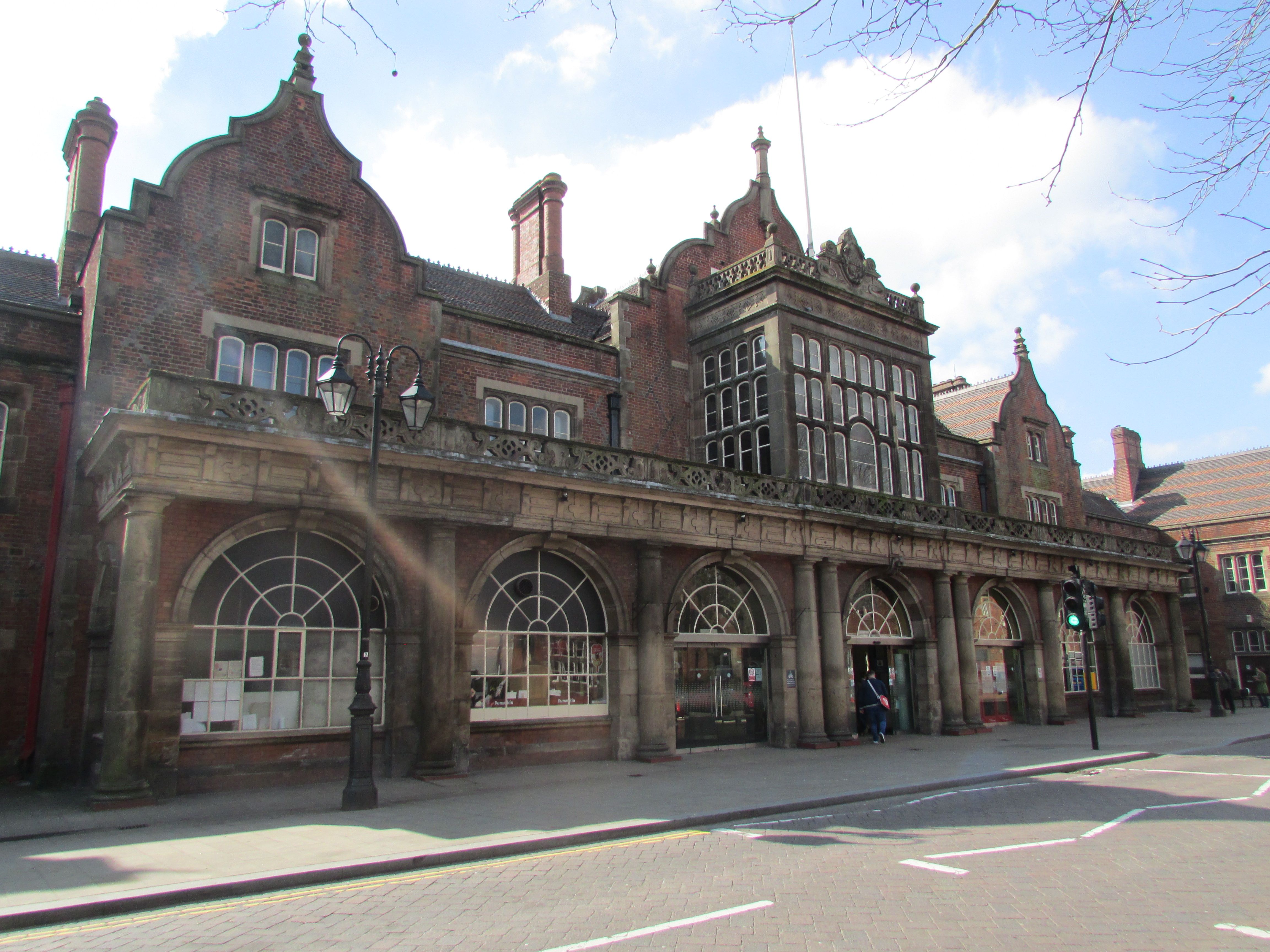 Want a place somewhere between Birmingham and Manchester without losing the benefits of living in a medium-sized city? Look no further than Stoke-on-Trent and its six constituent towns.
Once a hub of the pottery industry (hence the nicknames for the city and its residents, the Potteries and Potters), Stoke-on-Trent is now an ideal location for families and commuters looking for an affordable urban life in Staffordshire.
All of its six towns (the original Stoke-on-Trent, Hanley, Fenton, Longton, Tunstall, and Burslem) lie alongside the A50 road. Hanley is seen as the city centre thanks to major commercial investments that have been poured into the town. Even if you're not satisfied with the growing nightlife scene of Stoke-on-Trent, both Birmingham and Manchester are just an hour away.
The city is filled with tight-knit Victorian red-brick terraces, forming the backbone of Stoke-on-Trent's property market. If you are looking for contemporary homes, Lock Keepers Way and Rosedawn Close West have plenty of them, including flats and modern townhouses7. Four-bedroom detached houses with extensive gardens and arched doorways are also occasionally featured along the lines of Victorian terraces.
6. Middlesbrough
Mean monthly rental prices: £491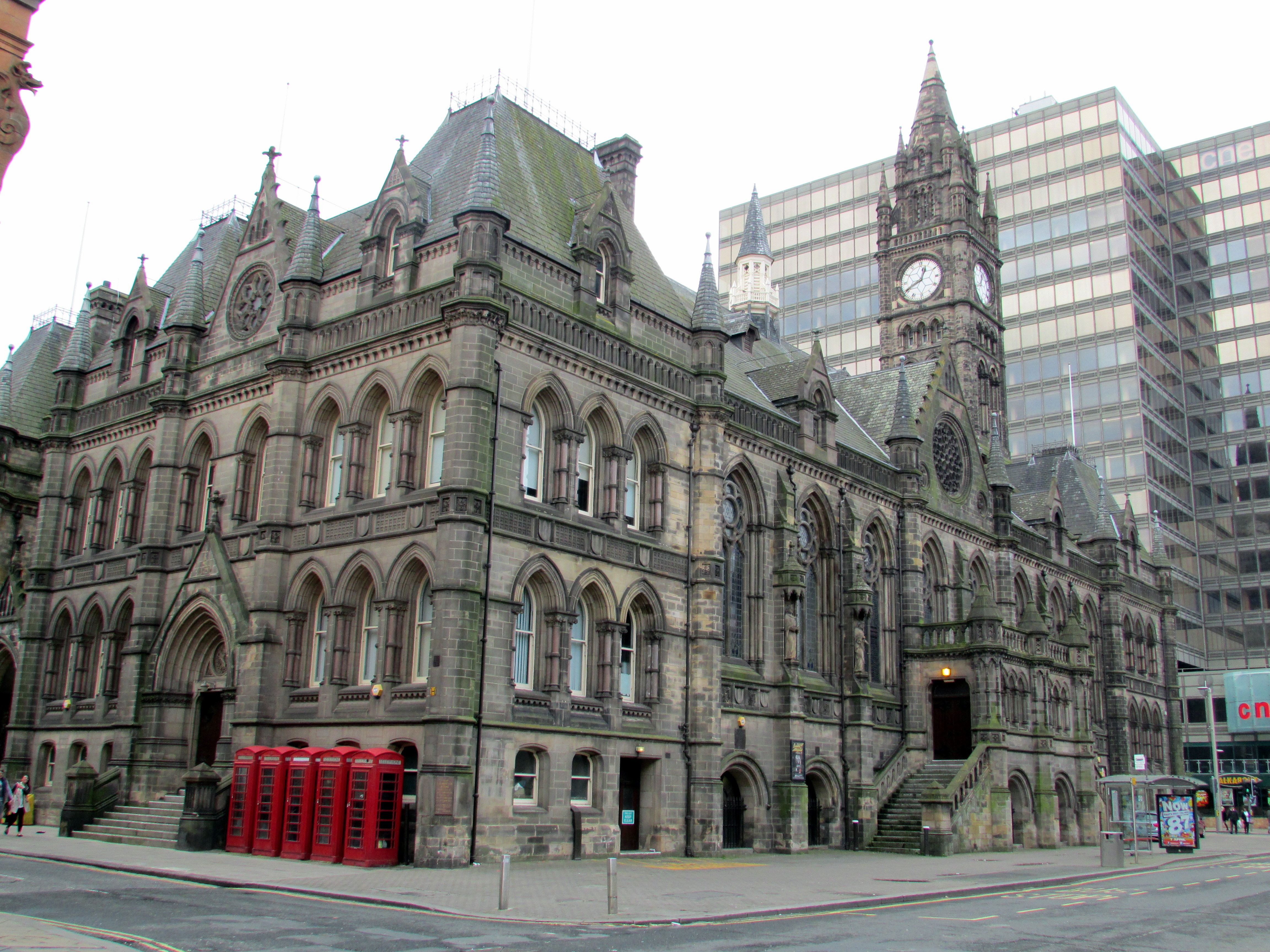 This large post-industrial town of North Yorkshire has benefited enormously from a 20-year regeneration scheme, putting it in an attractive position coming into the 21st-century. The house prices of Middlesbrough, however, remain competitive compared to other towns and cities in the UK.
After losing its buzz due to the decline of the steel and coal industry, the town has started a new chapter in its history and a new wave of people moving in. The town centre is home to orderly rows of Victorian terraces, which somehow survived the heavy bombing campaigns in World War Two.
On roads such as Worcester Street and Falmouth Street, you can find those flat-fronted houses, while smaller semis are common on Brigham Road. The dockside development is where you should pay a visit when looking for a contemporary home. There is a new block with eco-apartments on Quay Street, which are heated by wood chips.
7. Wigan
Mean monthly rental prices: £518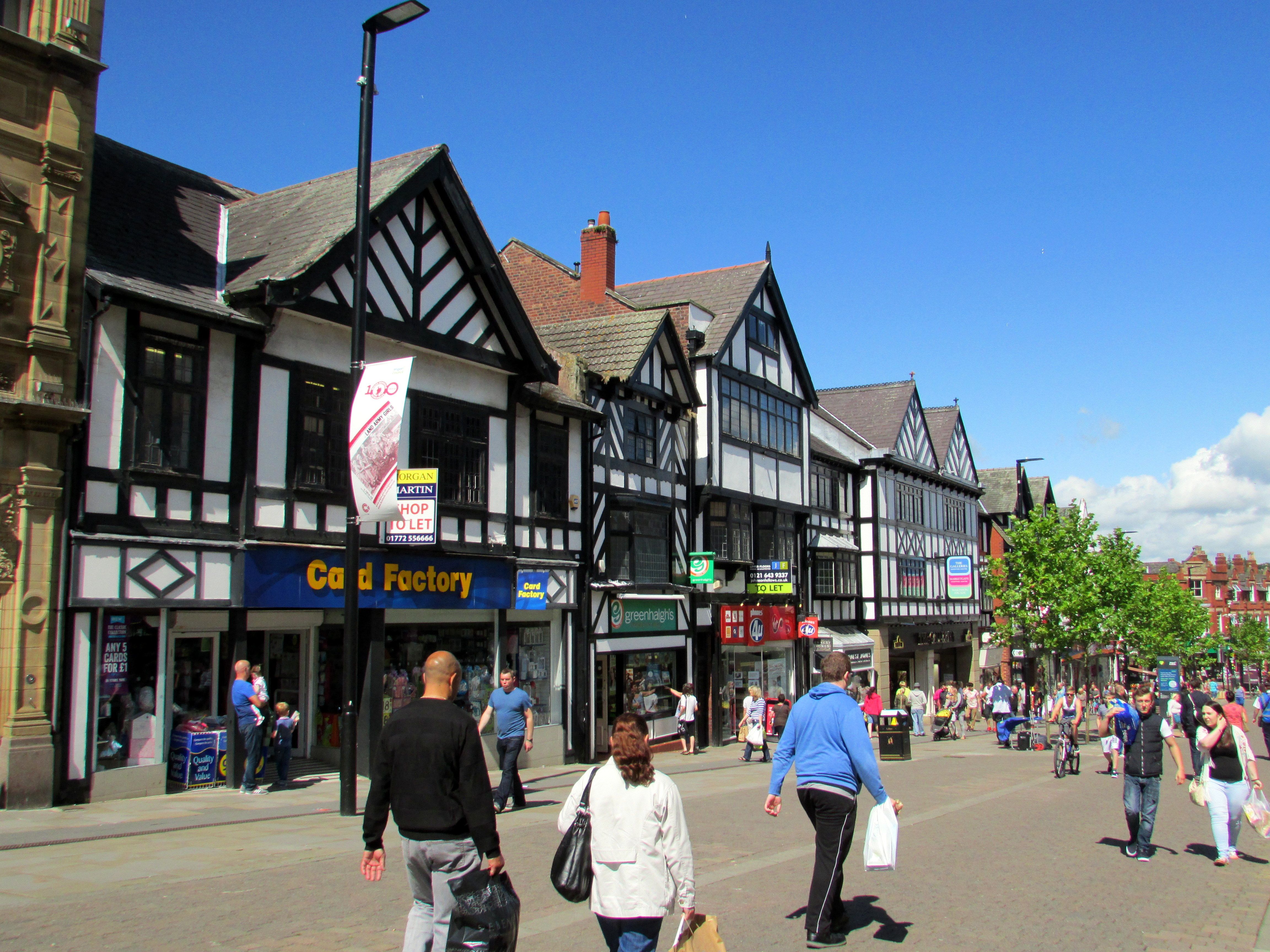 Situated within Greater Manchester, Wigan offers quick links to the bustling streets of the Rainy City while requiring less expensive living costs. Once a large coal-mining and mill town, Wigan has shed this industrial past and revamped itself into an appealing residential destination with huge regeneration programmes.
The 2019/2020 average rent of Wigan is just £518pcm, easily beating the prices of Manchester and even other towns in Greater Manchester. There are plenty of tight-knit terraced houses in the town centre. Three-bedroom homes are available in areas such as Avondale Road, whereas smaller two-bedroom options can be found on Hilton Street and Brookhouse Street. Mesnes Street is home to many affordable flat-above-shops options. If you prefer purpose-built flats, head to Cross Yard near Mesnes Park and Haigh Country Park.
8. Sunderland
Mean monthly rental prices: £523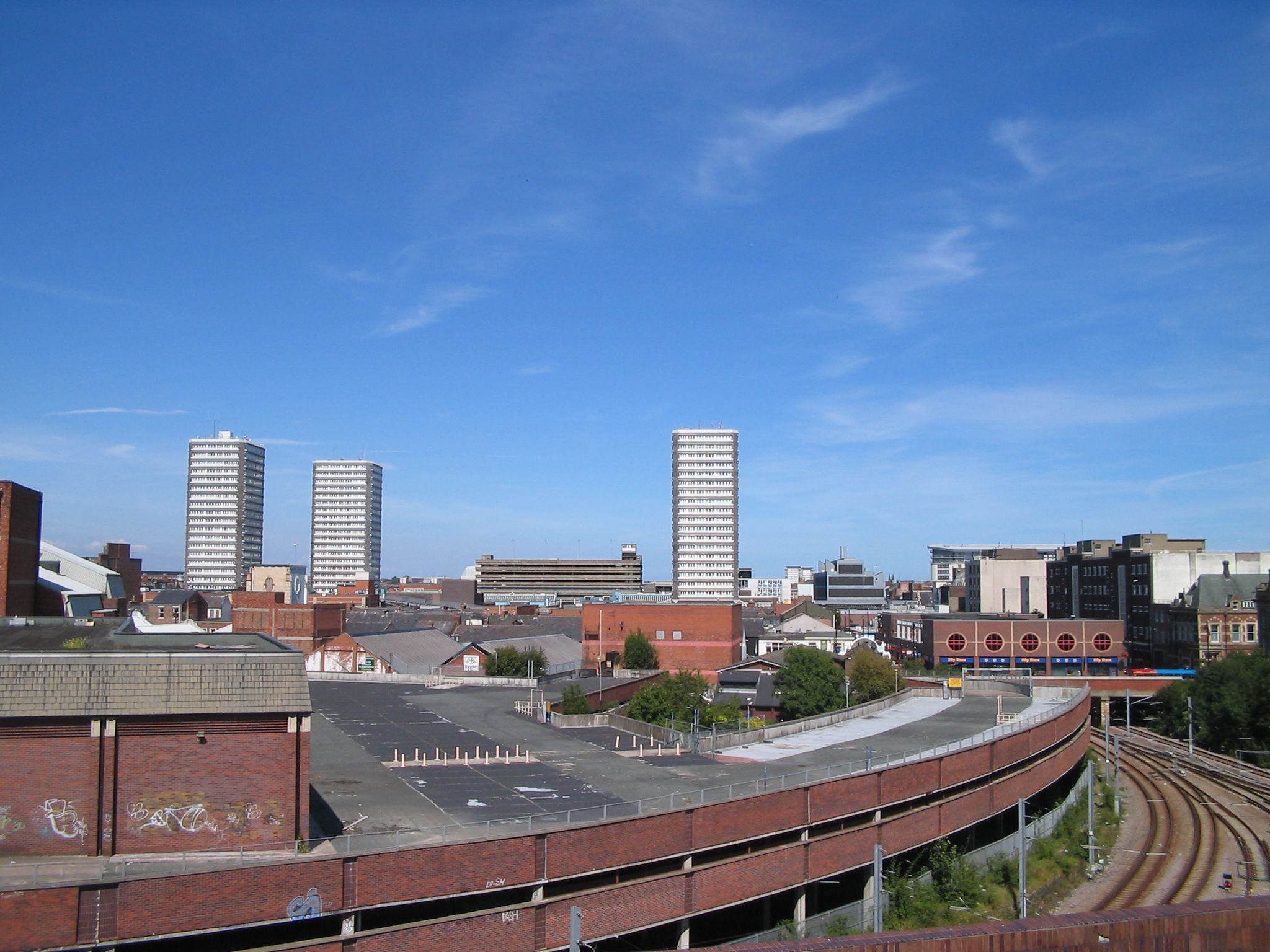 Sunderland offers great value for money when you need to rent a place near Newcastle, the biggest city in North East England, without losing access to many award-winning beaches in the region.
Located just 10 miles from Newcastle, Sunderland is a port city known for its two seaside resorts, Seaburn and Roker. It also attracts plenty of people looking for an outdoor escape, thanks to the vast green spaces of the North Pennines and Northumberland. Its popularity, however, doesn't make Sunderland out of reach of renters and home buyers with a tight budget. According to Zoopla, the current average house price of Sunderland is just £148,517, while the mean rent is only £523pcm8.
With nearly 30 parks, the town centre is also home to many Edwardian and Victorian houses. Ashbrooke is a popular residential area mainly thanks to its location, which is within walking distance of the University of Sunderland, the University and Park Lane stations, and the Backhouse Park. Other sought-after areas, including Belford Terrace and Queen Alexandra Road. For a new build with a garage, have a look at the new development at Maiden Vale, south of the city centre.
9. Liverpool
Mean monthly rental prices: £544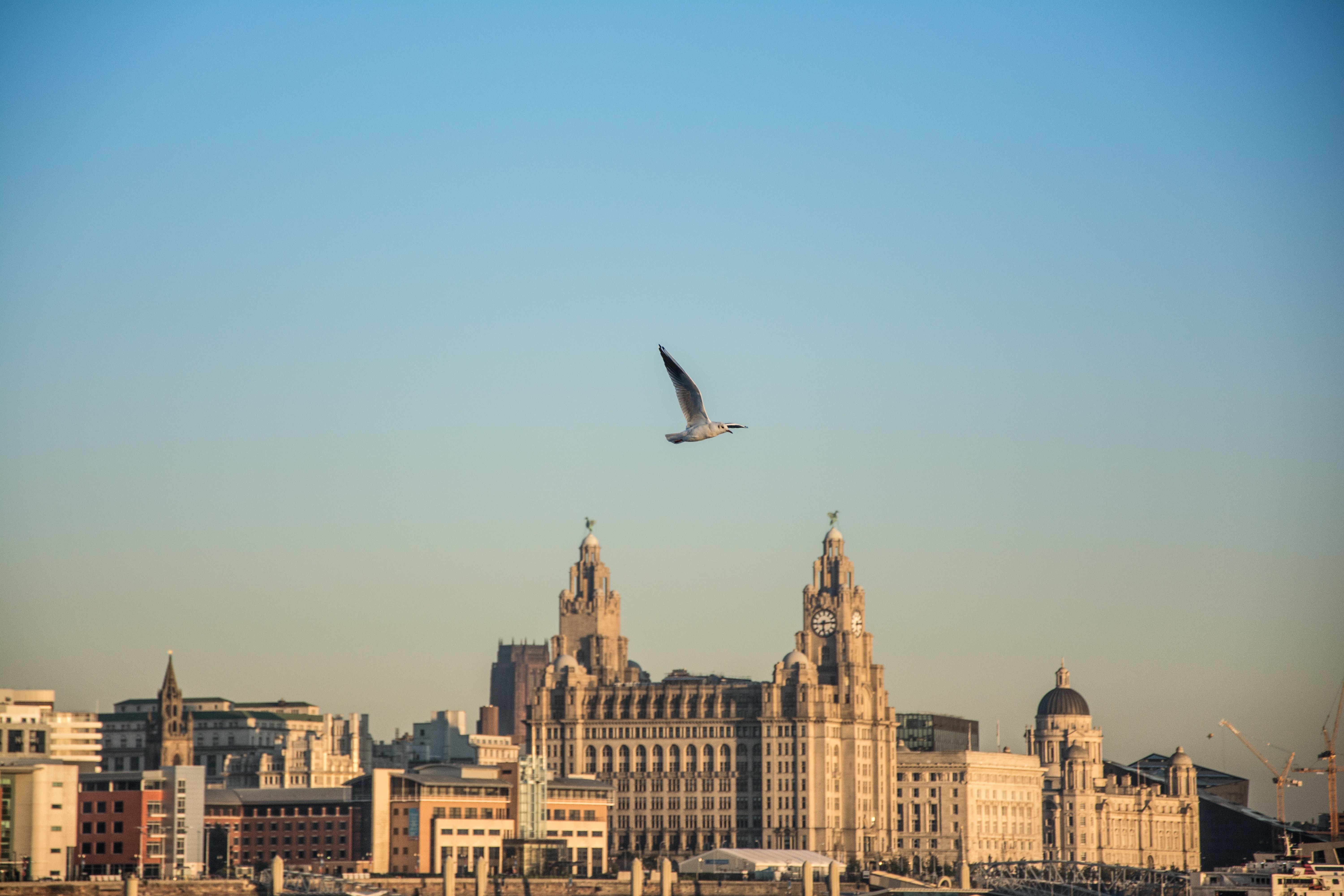 Despite its large population, popularity among tourists, and the size of its economy, Liverpool still maintains a low cost of living. Residents of the city, also widely known as Scousers, benefit from a great number of job opportunities, transport links, and entertainment options, including a vibrant nightlife that is usually considered the best in the country.
No matter which kind of property you prefer to rent, Liverpool is brimming with plenty of inexpensive rental options for such a special city9. From brand new apartments in the central areas, Georgian detached and terraced houses in the suburbs to converted warehouses on the city's waterfront, Liverpool has a thing for everyone. If you want to enjoy the beach, pick a home from Waterloo and Crosby, while other lovely coastal villages and towns are also a great choice without a long commute.
10. Bradford
Mean monthly rental prices: £553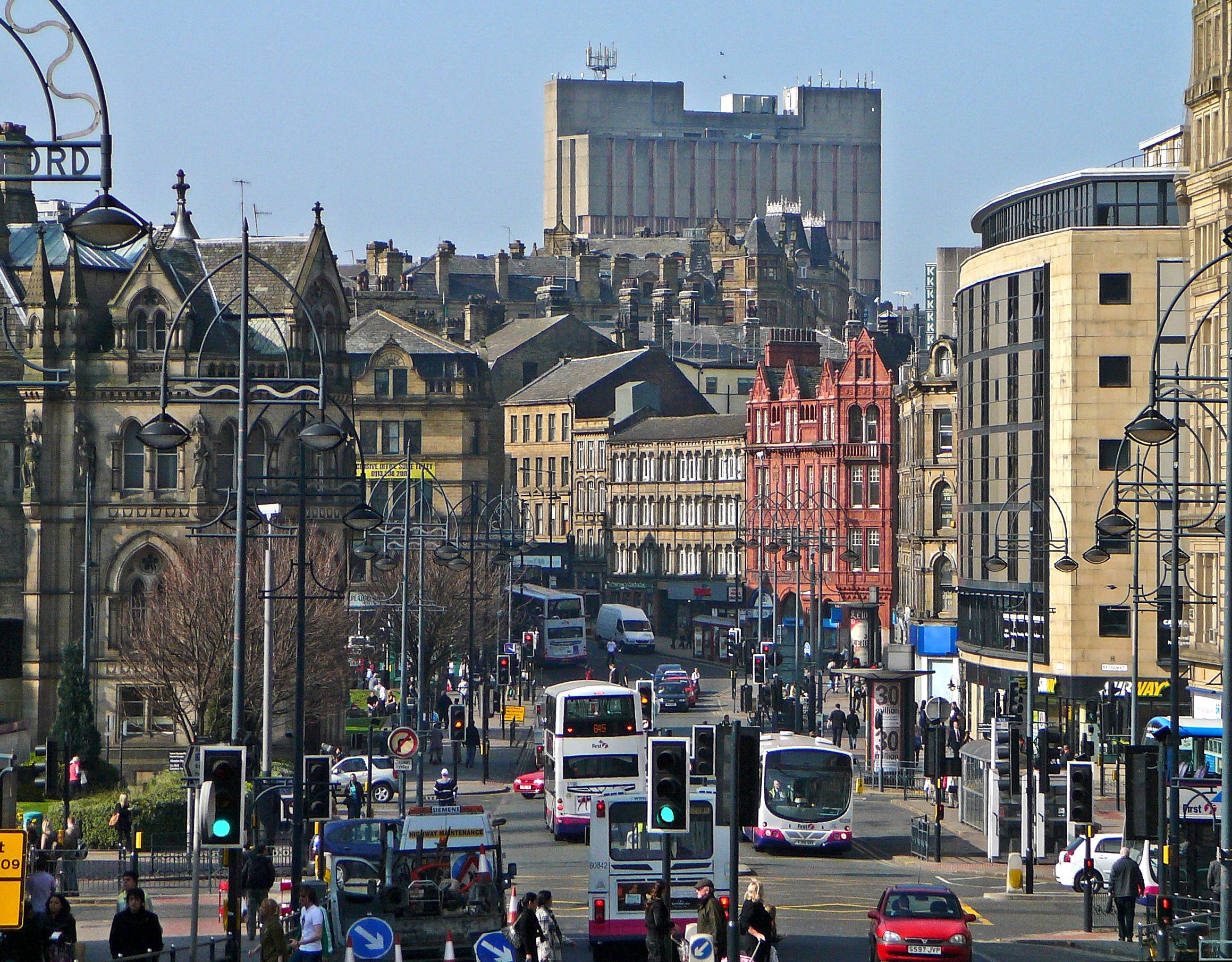 Crowned as the Curry Capital of Britain, Bradford has a great food scene with both high-quality food and service provided by its restaurants10. This multicultural city is also home to a huge Asian population, making up nearly half of all Asian people of Yorkshire and the Humber.
Thanks to the regeneration efforts, Bradford has finally become an attractive place for people looking for an affordable commuter base to Leeds and Manchester, both located under an hour of driving.
The city centre, with streets such as Lidget Place, Alexandra Street, Pannal Street, Percival Street, mainly consists of Victorian stone-built terraces and conversions. They usually include two bedrooms with fireplaces and high ceilings. The Listerhills area is brimming with grander terraces, with arched doorways, bay windows, and converted lofts, while suburbs such as Clayton and Allerton have plenty of family houses.
Conclusion
For people who don't have to work or live in London or the South East, there is a great possibility of affording a comfortable way of life. Located mostly in the North, the towns and cities listed here have relatively inexpensive costs of living in addition to a great supply of some of the cheapest rented properties in the country.