Renting in London Guide - All Information You Should Know
26 Nov 2020
Our renting in London guide is a great starting place when you need to find a place in the capital, especially if you need some recommended areas for renting.
When people think of London, they often have only a uniform image of tall corporate buildings, flocks of tourists, office workers wearing suits, and black cabs. The impression, however, cannot be more wrong in reality.
This sprawling capital consists of various colourful neighbourhoods1, with each having its own personalities and being a world of itself. Take a journey along any Tube line, and the scene when you get out of the station will turn from the teeming streets of Central London to a more tranquil urban village in under an hour.
This variety also applies to the rental market, and you should take advantage of it. It indeed requires you more time to make a choice, but the distinct colours of different areas in London also allow you to rent a place more suitable for your needs. Our renting in London guide here is going to help you in this process, giving you a general idea of what the capital's rental market looks like.
1. Cost to Rent In London
Due to the pandemic and a raft of measures the government has taken to deal with it such as lockdown and work-from-home policies, many people have fled the capital and brought down housing costs a bit. Compared to 2019, rent prices have gone down by at least 2.6%, according to Hamptons International2. Zone 1, where the cost of renting is highest, is the region that has driven this drive cut the most.
Despite this little U-turn, rents in London - as anyone can guess - are still the highest in the UK. Inside London itself, this cost for tenants generally goes up as they move into central areas, with Outer London having the median monthly rent of £1,295 as of March 2020, and Inner London £1,700.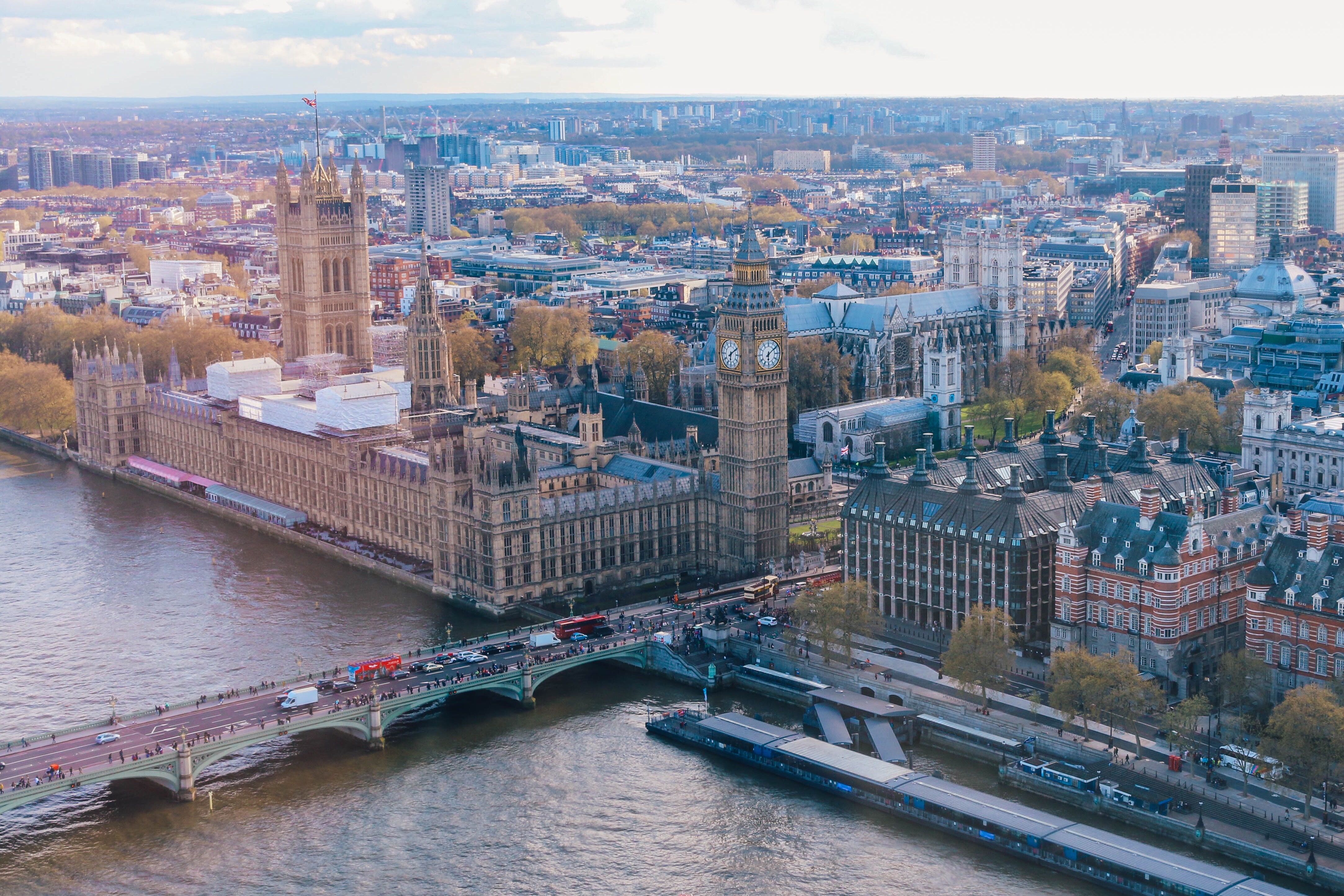 Media monthly rents recorded between 1 April 2019 to 31 March 2020 in London3
Source: Office for National Statistics, Private Rental Market Statistics
| Property Size | Monthly Rent |
| --- | --- |
| Studio | £925 |
| One Bedroom | £1204 |
| Two Bedrooms | £1450 |
| Three Bedrooms | £1700 |
| Four Bedrooms or more | £2350 |
2. Popular Rental Areas In London
Central London
A typical day in Central London may even put off many Londoners who are not strange to the bustling lifestyle of the capital. This area is simply just on another level. Just wander around Oxford Street, and you will run into thousands of tourists among more than 200 million people visiting here every year4.
Even with all those inconveniences, there are still many reasons to choose to live in this central part of London, and after finding your way around here, Central London is a place you will never forget.
City of London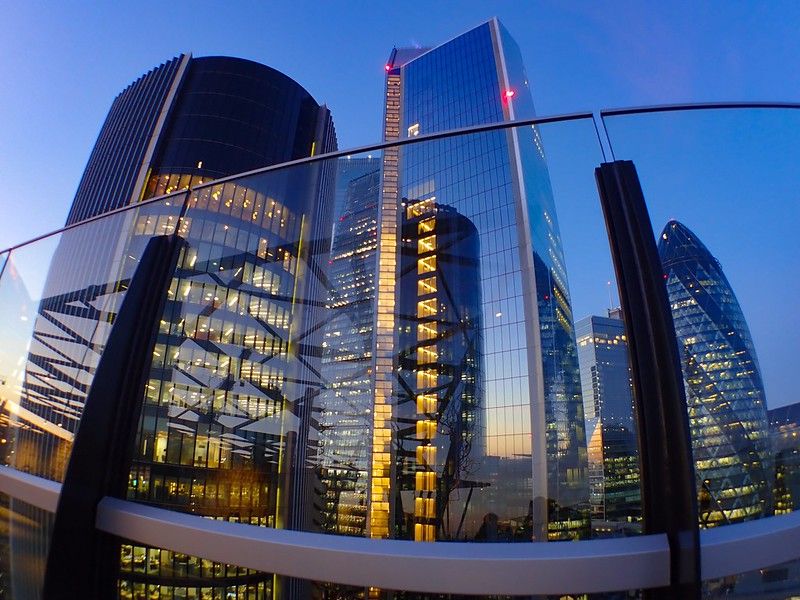 Expatriates usually get confused by this, but yes, there is a small part inside London called "The City of London", or simply just "the City". This historical centre gives the modern Greater London its name, even though it's now only a tiny portion of the much larger city.
As the financial and business core of one of the largest cities in the world, the City is dominated by multinational company headquarters and big flagship stores. Given its small size and corporation-oriented purpose, there is no strong push in providing new homes to tenants.
Despite the small rental market, many young professionals working in the area still find it makes sense to pay a higher rent and spend less time and money on commuting while they can just walk to work every day. Students are also a big part of the ongoing interest in rental properties in the City. Both wealthy British and overseas parents incline towards modern flats in this safe area, particularly ones with the concierge service.
The catch is that, like most areas in Central London, the City is not exactly known for its affordable housing. Popular estates like the Barbican could also benefit from refurbishment. This upmarket residential complex is known for the iconic brutalist architecture, but the services and facilities have become outdated and inefficient over time.
Median Monthly Rents5:
1 Bedroom: £1998
2 Bedrooms: £2253
Pimlico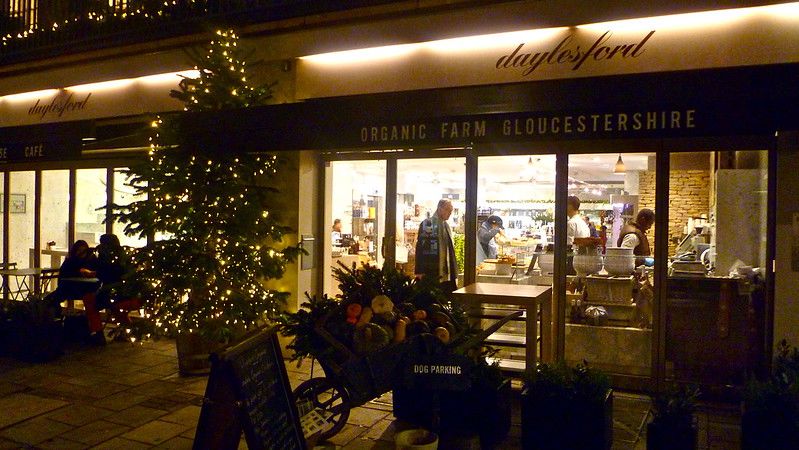 Bounded by the London Inner Ring Road to the east and home to a long list of famous people like Winston Churchill, Pimlico has a vibe of a forgotten magical place, in stark contrast to the buzzing business parts of the capital.
It still retains a lot of the old feel, and walking around Pimlico is a great nostalgia trip for many old Londoners. A lot of businesses - from cobblers, market stalls, to small bakeries and bookbinders - are fashioned, giving a village feel right in a convenient central area.
The best part about Pimlico, despite its place in the centre of the capital, is its rental market, which is packed with properties of all budgets. The choices you have here range from small, basic flats in well-maintained social housing estates to grand terrace houses.
This leads to the wide variety of tenants in Pimlico, from young, single professionals, to students of the nearby Chelsea College of Arts and wealthy families. Pimlico is an obvious destination if you don't have cash on hand to afford the insane rent price of other neighbourhoods.
Median Monthly Rents:
Studio: £1213
1 Bedroom: £1733
2 Bedrooms: £2329
3 Bedrooms: £3250
Borough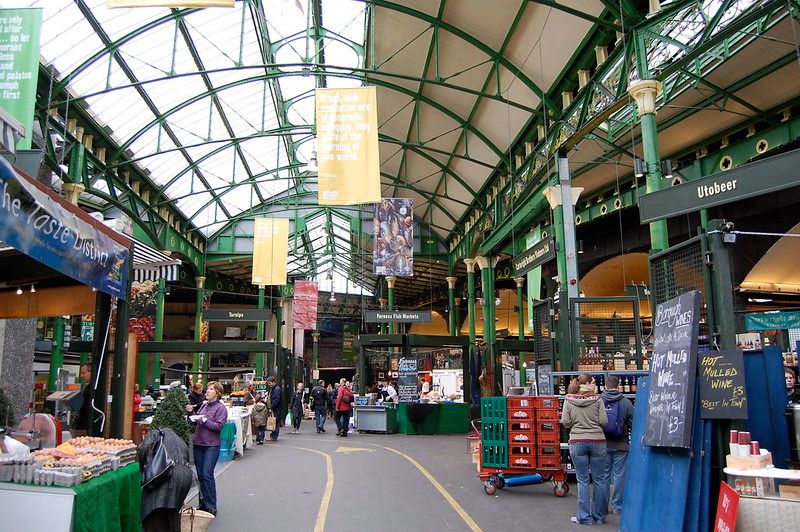 The City is definitely not the weirdest and most confusing name of areas in London. Between the Tower Bridge and London Bridge, Borough takes its name from the time when the capital of the UK had no other borough and is currently located in the northern part of Southwark.
In the past, this neighbourhood was known for the stink of its vinegar factories, hop yards, breweries, and tanneries. This impression has changed profoundly in recent decades as Borough goes through a major shake-up to make it one of the up-and-coming areas of Central London.
The famous Hay's Galleria6 and Borough Market7 are around the corners. In these riverside tourist attractions, you can have a panoramic view of the City of London on the other side of the River Thames. There are period flats and houses, especially in the enclave between Trinity Church Square and Merrick Square.
These urban regeneration plans also push the housing price of Borough to its peak. While this is no longer an affordable place for renters, many professionals aged 30 or above still find this area an attractive destination as they can walk to work every day.
Median Monthly Rents:
Studio: £1300
1 Bedroom: £1668
2 Bedrooms: £2100
3 Bedrooms: £2492
Holborn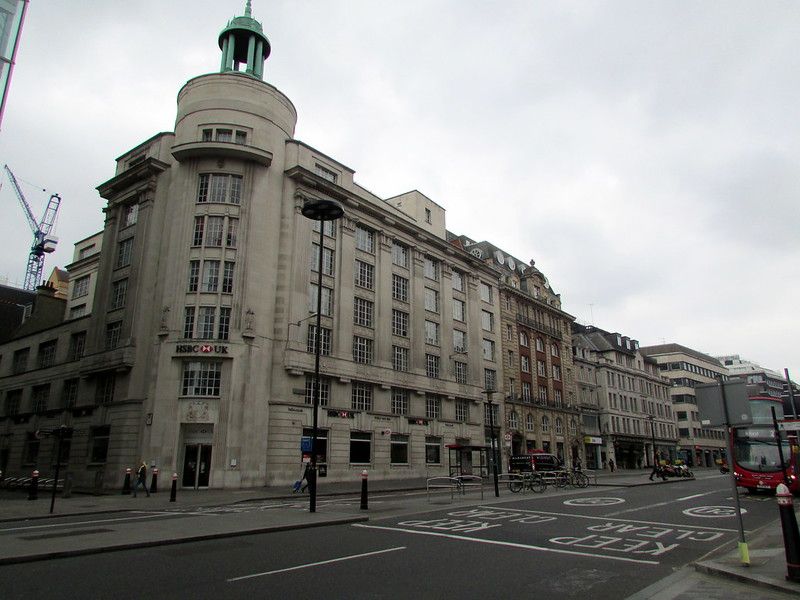 The historical legal district of Holborn, along with neighbouring St Giles and Bloomsbury, has been actively rebranded and promoted by estate agents under the new name "Midtown''. This attempt hasn't been received well by many residents and workers, who see this as a poor choice of marketing8.
Like many parts of London, Holborn is not what it used to be anymore. With many newspapers and the Royal Courts of Justice nearby, the history of Holborn went hand in hand with journalists and lawyers and the weekends were usually silent and boring. Now there are more and more new restaurants, cafés, and shops open.
The real estate market of Holborn has undergone the same change as it becomes more residential. Now considered as an extension to the property market of Central London, Holborn sees a huge demand for rental homes from wealthy foreign students. They usually prefer two-bedroom flats so their parents can have a place to stay when visiting them.
The area is still popular with traditional renters like solicitors and barristers as Holborn is the perfect place for their work: located right between the West End and the City but much cheaper than nearby Fitzrovia and Covent Garden.
Median Monthly Rents:
Studio: £1000
1 Bedroom: £1508
2 Bedrooms: £2150
3 Bedrooms: £2492
Westminster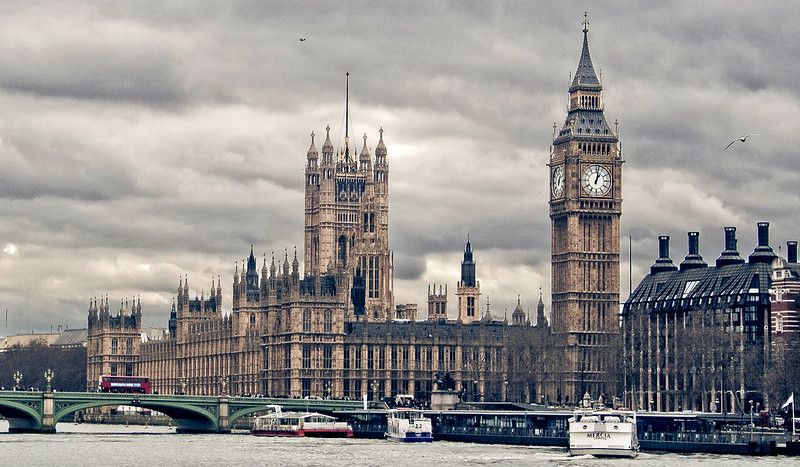 As the political centre of the entire UK and a massive tourist attraction, Westminster is filled with government buildings, historical landmarks, and hotels. Every week, millions of people pour into this northern side of River Thames to visit the Palace of Westminster and Big Ben9 - one of the most recognisable attractions in the world.
This might give you an impression that Westminster is a place to visit, not to live, but living here is surprisingly cheaper than some parts of London. Westminster has a pretty low council tax (one of the lowest rates in the country in fact10), which is always a nice bonus if you're the one to pay for it.
Most people coming here are young couples or singles who want to benefit all the best parts of living in Central London. Westminster is the centre of all of them: there are numerous options for shopping, restaurants, and bars. You will never run out of ways to get around, with tons of tube stations, taxis, bus lines, and even cycle hire.
Flats for rent in Westminster are usually converted from period houses, even though there are some purpose-built newbuilds as well. For example, Buckingham Green is a popular upmarket mixed-use development in the area, available for residential, office, and retail.
Median Monthly Rents:
Studio: £1424
1 Bedroom: £1750
2 Bedrooms: £2171
3 Bedrooms: £3185
North London
Home to fascinating architecture and a wide range of historical and cultural landmarks11, North London is seen as one of the upmarket parts of London, where residents don't simply just live and work but also enjoy their neighbourhoods. This multicultural area gives off a truly cosmopolitan vibe, ranging from gorgeous urban villages to more vibrant areas.
Finsbury Park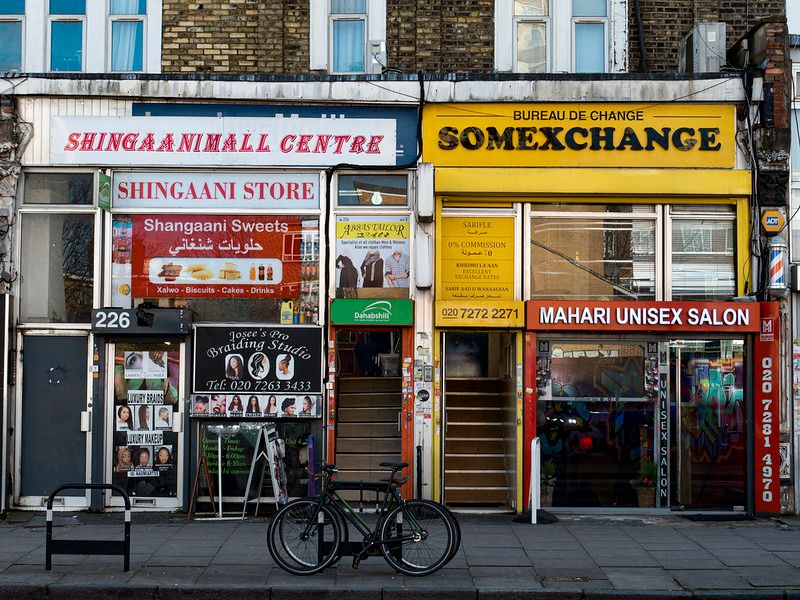 Not every neighbourhood has a good reputation for most of its history. Finsbury Park was considered as one of the roughest areas in the capital12, and even though it has come a long way thanks to constant regeneration effort, many Londoners still tend to avoid this area in the north. If you take your mind off horrible stories of crime running rampant on the streets of Finsbury Park (because it's not true anymore), living here is an excellent choice.
More stylish bars, restaurants, and cafes have breathed a new life into Finsbury Park. With trendy eateries and modern flats, it's a place you should never ignore when looking for an amazing social scene and a quick commute, particularly when you prefer an affordable rental option. There are plenty of entertainment options, and when you need to get around, Central Lond is just 15 minutes away.
Young families and professionals will love it here. The renal market is dominated by flats while house share is also common. You will see a lot of Victorian terrace houses with three stores and a bowfront. There is a noticeable trend with many people buying properties in Finsbury Park then renting them out and living in another area.
Median Monthly Rents:
Studio: £973
1 Bedroom: £1300
2 Bedrooms: £1517
3 Bedrooms: £2000
Crouch End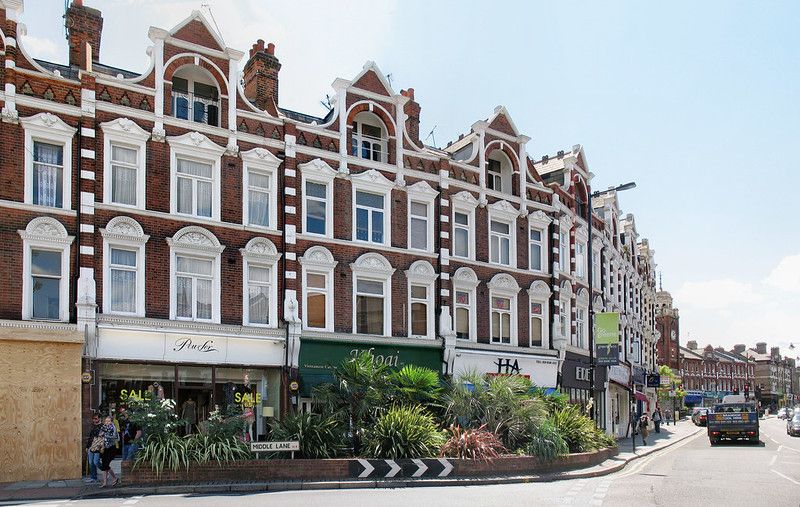 Located around 5 miles from the City of London, this artsy community feels lively and homey at the same time. There is a growing art scene in Crouch End as there is a large part of residents working in the creative industry. This also means plenty of cultural events, including theatre, art exhibitions, and festivals.
Whether you love a quiet lifestyle or a diverse food culture, Crouch End has it all. Most cafes, restaurants, and shops here are independents with an authentic personality while there are also plenty of green spaces with several parks in the area.
Crouch End has no tube station, but this is not necessarily a disadvantage of living here. This makes it less of an attractive tourist destination and saves locals from the troubles of flocks of visitors overrunning the neighbourhood. When you need to get to Central London, just take a bus route or the overground train.
Renters have various options for both new developments and older period properties. The market is pretty stable, and the price doesn't rise much over the years. Young people who want to start a family, favour a relaxing atmosphere and avoid crowded areas as much as possible will be thrilled to move here.
Median Monthly Rents:
Studio: £920
1 Bedroom: £1290
2 Bedrooms: £1550
3 Bedrooms: £1945
Muswell Hill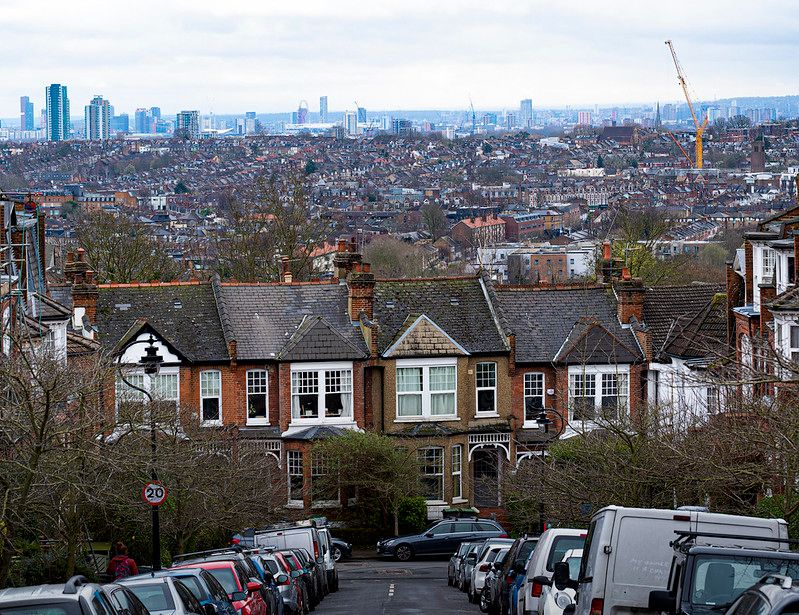 Like Crouch End, Muswell Hill faces the same limited options of transportation: there is no access to train or tube stations here. In most areas, this would hamper its attractiveness, but as one of the most family-friendly neighbourhoods in London, this only makes Muswell Hill a more desirable place to live.
With its leafy boulevards and high-end boutiques, cafes, and restaurants, this quiet corner of North London bears a strong community feel, making it stand out from the rest of the capital. The entire area is perched on high hills, and on a clear day, you can freely enjoy a breathtaking view of London's distant parts.
The high status of a desirable place to live also means Muswell Hill doesn't offer many affordable housing options. A lot of properties for rent are in Edwardian and Victorian styles with private gardens and their historic charm, thanks to conservation policies that help them stay largely intact. New-build homes are usually the result of redevelopment projects, such as Woodside Square13, a former hospital site.
Most people moving here are families who want to send their children to excellent local schools and enjoy a relaxing, quiet environment. If you have the same idea, you'd better be quick as rental properties here always rent out quickly.
Median Monthly Rents:
Studio: £926
1 Bedroom: £1295
2 Bedrooms: £1500
3 Bedrooms: £1830
Highgate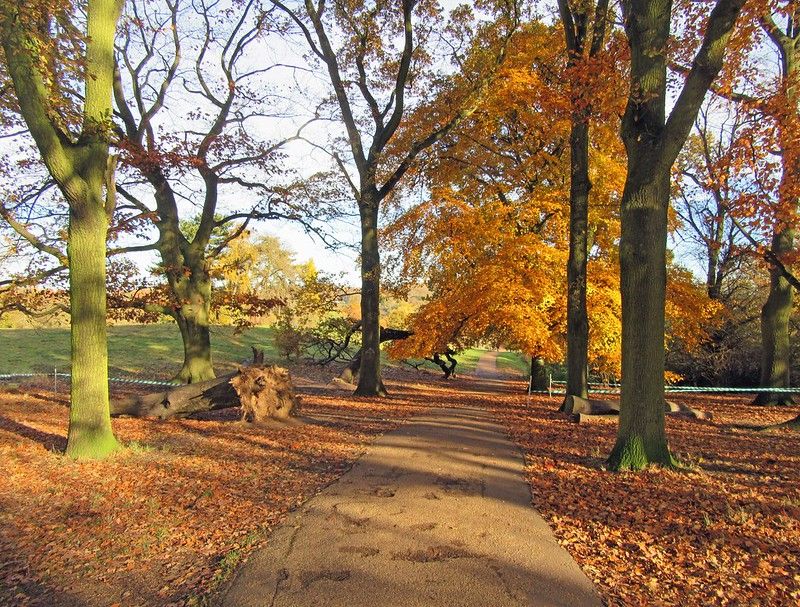 Highgate is another place in North London for families craving for a community-minded atmosphere with a slower pace in lifestyle. It's surrounded by green space, including Hampstead Heath14, Waterlow Park, and Highgate Wood, while high hills in this area provide beautiful views across London. Also known as the health, the famous Hampstead Heath boasts a parkland of 790 acres, including ponds, fields, and ancient woods.
Like most close-knit communities, most local businesses in Highgate are family-run. Whether you're looking for a local pub, a gift shop, or grocery stores, there are plenty of places for you to try out.
Transportation options in Highgate set it apart from other urban villages. Compared to Muswell Hill or Crouch End, which really have no tube stations whatsoever, there are two stations within a few minutes of walk, Highgate and Archway.
Characterised by its modern new-builds and gorgeous historic houses, Highgate provides renters with plenty of opportunities to rent a charming property. A lot of young couples come here to rent two-bedroom flats, with a huge demand in Shepherd's Hill, such as blocks of Stanhope House, Fitzroy Court, Imperial Court, and Altior Court. These places give renters better access to the Highgate village and the Tube station.
Median Monthly Rents:
Studio: £1118
1 Bedroom: £1408
2 Bedrooms: £1705
3 Bedrooms: £2167
Archway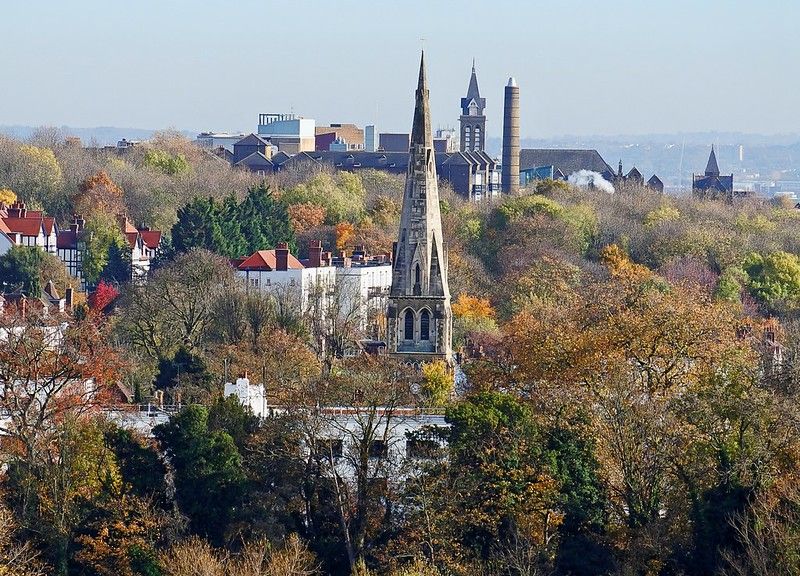 As another up-and-coming area of North London, Archway has recently seen a new gentrification process with more businesses and development cropping up.
In the past, residents couldn't enjoy a large number of amenities, but this has changed, and now people can easily explore a wide array of independent restaurants and cafes in Archway. Nature lovers can enjoy the green spaces from a large number of parks located in this area, some of which offer exciting weekend activities for locals.
This revamp effort has seen a bunch of new residential properties built in Archway. Hill House and Vantage Point are two luxury, ultra-modern Built to Rent developments that come with all the trimmings. Vantage Point, for example, sits right on top of a Tube station and gives you quick access to Central London. If you are looking for rental properties having a bit of history, many conversions and Victorian period homes in Archway are available for rent as well.
This neighbourhood traditionally has a huge Irish population, and many locals are young families and single professionals. Many of them, however, move out to other areas when they have children as there aren't a lot of options for big houses in Archway. Due to the nearby North Campus of London Metropolitan University, Archway is also an attractive destination for some students.
Median Monthly Rents:
Studio: £1105
1 Bedroom: £1343
2 Bedrooms: £1632
3 Bedrooms: £2250
South London
The southern part of London strikes a great balance between peaceful scenery and bustling city life. With plenty of parks and an abundance of stylish hangouts, South London is a great choice for young professionals who need quick access to Central London without compromising their relaxing lifestyle.
Brixton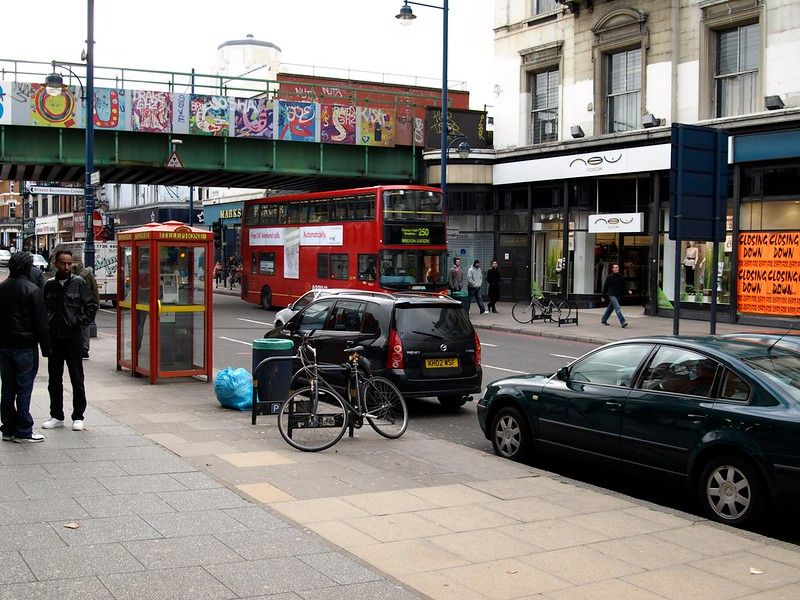 Brixton has a mixed past15, but it has changed itself into one of the most up-and-coming areas of London for renters. The area has seen an extensive facelift in recent years without touching its original atmosphere and raising rental prices too much.
Residents of Brixton enjoy good transport options to North and Central London thanks to its location along the Victoria line. This position guarantees them a seat during the rush hour when people are heading to work.
Everyone from families to professionals lives here. Brixton has a unique mix between the buzz of the capital and the quiet of an urban village. There are a lot of things to entertain yourself, but it also retains a strong community feel at the same time. The vibrant nightlife with its growing musical and artistic scene is a great treat for those who love a lively atmosphere. Plenty of hangout places are available right outside your doorstep, from the famous Ritzy Picturehouse to the endless stream of stylish cafes.
Brixton is busy, but also a bit grimy sometimes - one reason the rental prices here are pretty affordable. There are signs this can change in the future as more families become excited about living here, thanks to its green spaces and location.
Median Monthly Rents:
Studio: £850
1 Bedroom: £1277
2 Bedrooms: £1600
3 Bedrooms: £2250
Crystal Palace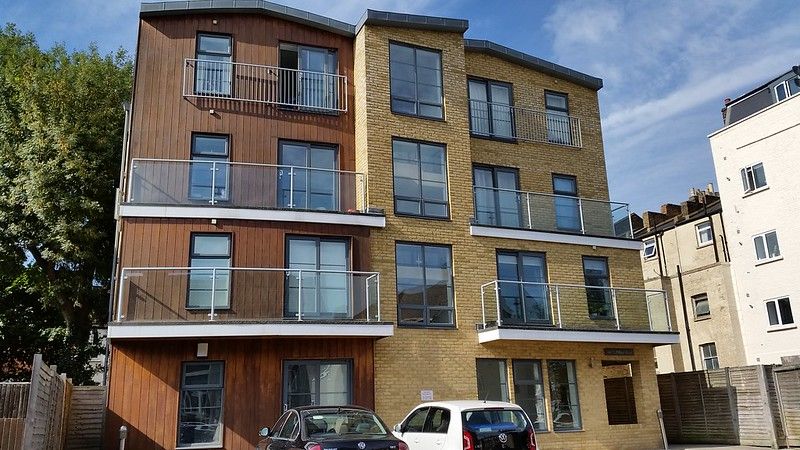 Perched above a steep hill, Crystal Palace is where 5 boroughs of South London meet - Southwark, Lewisham, Lambeth, Croydon, and Bromley, resulting in a weird mix of both a small-town vibe and social haunts.
It has recently enjoyed a regeneration scheme and become a top place for both renters and buy-to-let investors. Young families and couples are tempted to move here from more expensive neighbourhoods like Balham, Clapham, and Wandsworth, as Crystal Palace offers more affordable rental options. They usually crave for a flat or house near Rockmount and Paxton primary schools.
This flux of new families and young professionals in return accelerates changs in Crystal Palace. More shops, cafes, and restaurant chains have opened in the area in recent years while locals now enjoy more great transport links to Central London. Just take a stroll in the Triangle, and there are already dozens of trendy pubs, unique boutiques, and cool cafes for you to choose.
Despite new apartment buildings, Crystal Palace still retains its green space, traditional modest row houses and semi-detached homes. Beautiful gardens in the area are a place to unwind, and the local National Sports Centre16 is one of the biggest in London, hosting a bunch of sporting events and musical concerts during the year
Median Monthly Rents:
Studio: £850
1 Bedroom: £1000
2 Bedrooms: £1300
3 Bedrooms: £1600
Clapham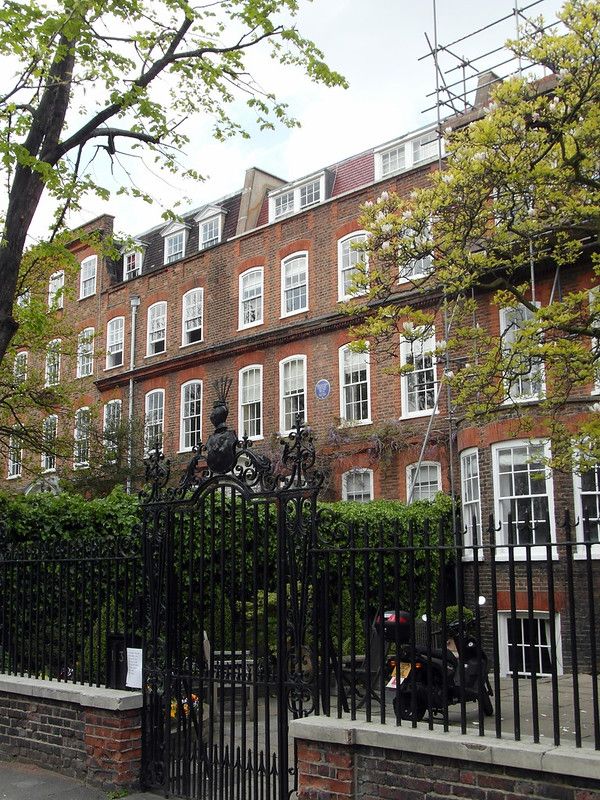 Clapham, the former home to social reformists and rebels, has transitioned into a typical London suburb that offers good transportation options, multicultural foods, and decent urban living. A lot of renters who love a vibrant lifestyle see Clapham as one of their best choices. Thanks to recent regeneration efforts, this enclave is also a bright spot for many investors.
This area offers a good social scene with neighbours knowing each other and many entertainment choices revolving around outdoors and sports activities. There are bags of restaurants, bars, and pubs to explore no matter what kind of food and drink suits you the best. The diverse cuisines here include Italian, Chinese, Turkish, Vietnamese, and many others. When the night comes, you can have a whale of a time with numerous dance clubs and music venues right around the corner.
The property scene is dominated by Edwardian and Victorian terraces and semi-detached houses with some pockets of Georgian architecture here and there, particularly in the Old Town. Purpose-built modern flats, mansion flats, and even Victorian maisonettes are also easy to find in the area.
Renters in Clapham are usually young families, couples, students, and professionals17. The pricier Clapham South and Old Town are where most families want to settle while Clapham Junction and Clapham, with their flatshares and nearby bars, are more popular with students.
Median Monthly Rents:
Studio: £1100
1 Bedroom: £1450
2 Bedrooms: £1880
3 Bedrooms: £2350
Battersea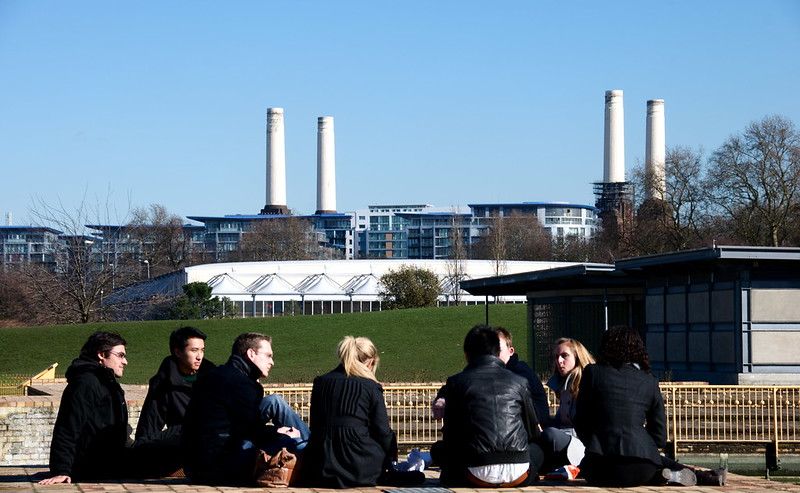 The iconic coal-fired power station in Battersea18 is still the first thing most people have in mind when they think of this southern district of London. This is no longer a concrete jungle filled with polluted air. In fact, it's far from that.
Battersea nowadays is an attractive area of London, offering the best of both worlds. Residents can access great transport links via short tube trips to Central London while enjoying a warm community-oriented lifestyle and leafy landscapes.
Battersea Park offers plenty of green, open spaces for locals. Many festivals and art exhibitions also take place here, which is not a surprise since the Battersea Arts Centre nearby is also known for its cultural line-up of art, cinema, and theatre.
Renters in Battersea consists of everyone, from business people to families and student sharers. The mixed private school Thomas's Battersea made headlines a few years ago as Prince George and Princess Charlotte began their school lives here. This school has been actually popular for a long time and one of the reasons many families move to Battersea. Many foreign investors keep their properties here as an investment even though they have moved out, as they sense the lure of Battersea for renters.
Median Monthly Rents:
Studio: £1150
1 Bedroom: £1475
2 Bedrooms: £1900
3 Bedrooms: £2500
Peckham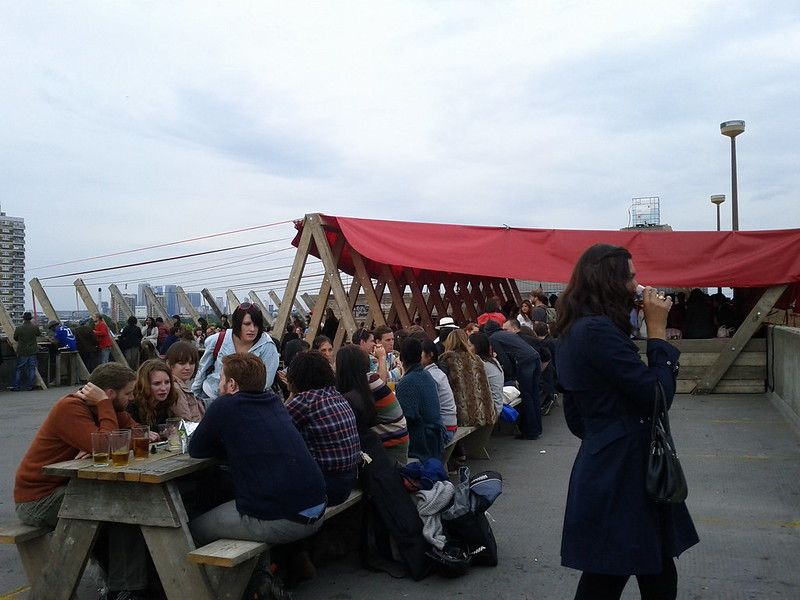 This South London's hipster hub is often underrated even though it has a fantastic foodie, music, and art scene that offer a more relaxing yet vibrant vibe compared to some other parts of London. This is mainly due to the gritty rundown reputation Peckham had in the past, but as the city has invested more in upgrading housing and transportation, more young professionals and creatives have started moving in19.
Now Peckham is a centre of thriving independent restaurants, cafes, and shops. The growth of trendy spots and a young population has placed a new cosmopolitan spirit into it, earning it the nickname "Shoreditch of South London"20.
While many period properties have gone through conversion into more modern flats, there are still plenty of Georgian and Victorian terrace houses in the area. Most renters here are sharers in their twenties and thirties, who can jointly outbid families for a flat in Peckham. This flux of young professionals come mostly from similar areas such as Dalston and Shoreditch as they can have a lower price while enjoying the same inner-city vibe.
Median Monthly Rents:
Studio: £885
1 Bedroom: £1250
2 Bedrooms: £1500
3 Bedrooms: £1900
East London
With its electric social lifestyle and dazzling creative scene21, East London lives up to its reputation as one of the most fashionable parts of London. Even though rent prices here have kept steadily going up, it's still an amazing cultural hub and draws a huge demand from young professionals, especially those working in the creative industry.
Canary Wharf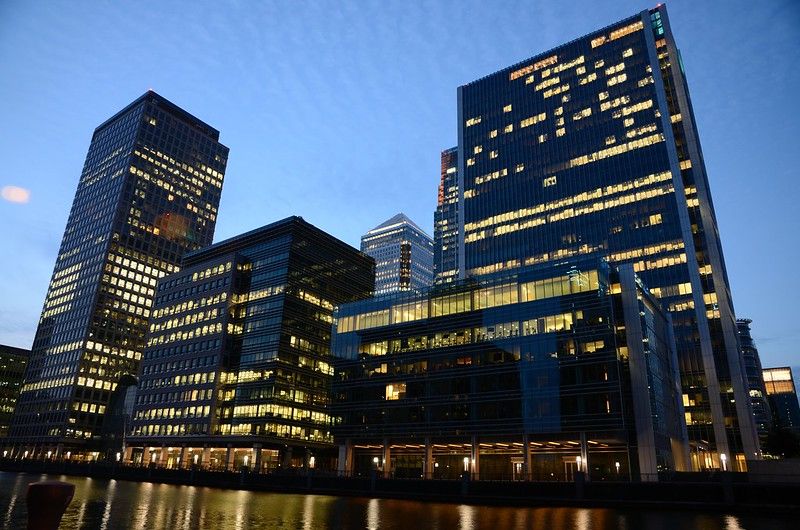 This busy corner in East London gave off a negative impression of a soulless and balanced site for corporate, but since a few years ago, Canary Wharf has seen fresh additions to its landscapes and become a mini Manhattan of its own.
As one of the new and thriving financial centres of the capital22, Canary Wharf appeals renters with its sleek apartments, luxurious boutiques, mega shopping centres, and a horizon full of skyscrapers, all of which sit on the backdrop of the scenic River Thames. These picturesque views give riverside bars and restaurants a chic style that goes hand in hand with the lifestyle in Canary Wharf.
Properties for rent here are mainly condos and apartments in new, glossy towers. While they are of course not affordable, these places bring stunning views of the Thames and London's skyline. There are also some cottages, Victorian terrace houses, and townhomes, but they usually get rented out quickly owing to the high demand of those properties.
A lot of renters in Canary Wharf are families with a high income or bankers who work in one of the offices nearby. Commuters should not worry since the Canary Wharf tube station is right on the Jubilee Line, while the Elizabeth Line going through the area is due soon.
Median Monthly Rents:
Studio: £1408
1 Bedroom: £1516
2 Bedrooms: £1842
3 Bedrooms: £2149
Hackney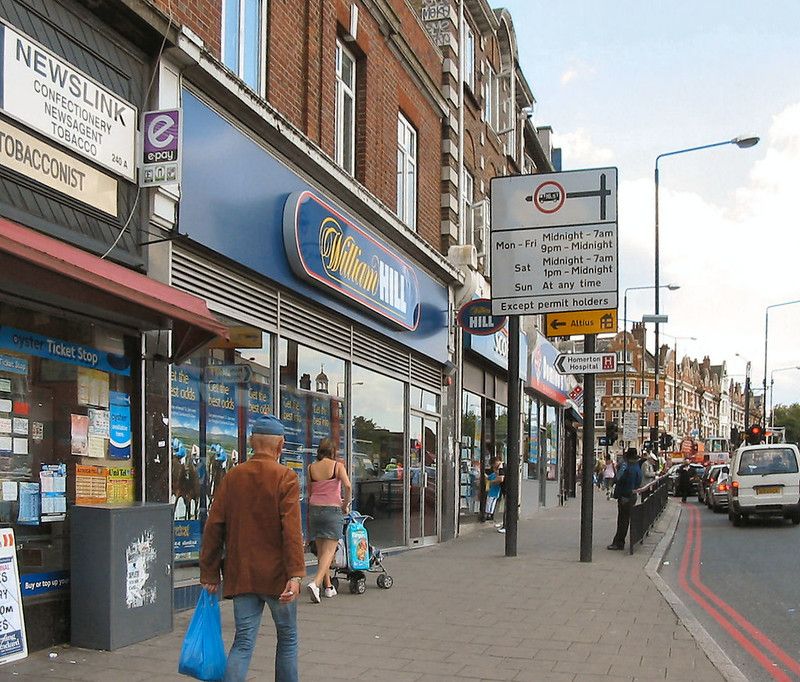 Seeing Hackney in this list may surprise a lot of locals. Just a couple of years ago, it was ranked one of the worst areas to live in the entire UK, but the 2012 Olympics came to the rescue and turned the whole situation around, making Hackney a new great place for renters to consider. Thanks to investments from the Olympics, new or upgraded housing, transport links, and schools came into place and made it more attractive for young people.
Thankfully, this effort doesn't ruin the community feel of this neighbourhood. Loyal customers still support many independent shops and boutiques while plenty of shared workspaces have been opened up by artists.
You will find a lot of Georgian houses around St John's churchyard and Clapton Square. There are also plenty of new blocks of social housing estates, converted warehouses, and flats. While young sharers, couples, and single professionals find Hackney a pleasant place to live, this is not the ideal choice for a lot of families, especially when they work in the City.
Hackney lacks a tube station, even though it's served by 6 overground stations and several London bus routes. Cycling to work is, therefore, a common choice for many, especially along the well-maintained backstreet routes.
Median Monthly Rents:
Studio: £1225
1 Bedroom: £1508
2 Bedrooms: £1550
3 Bedrooms: £2514
Stratford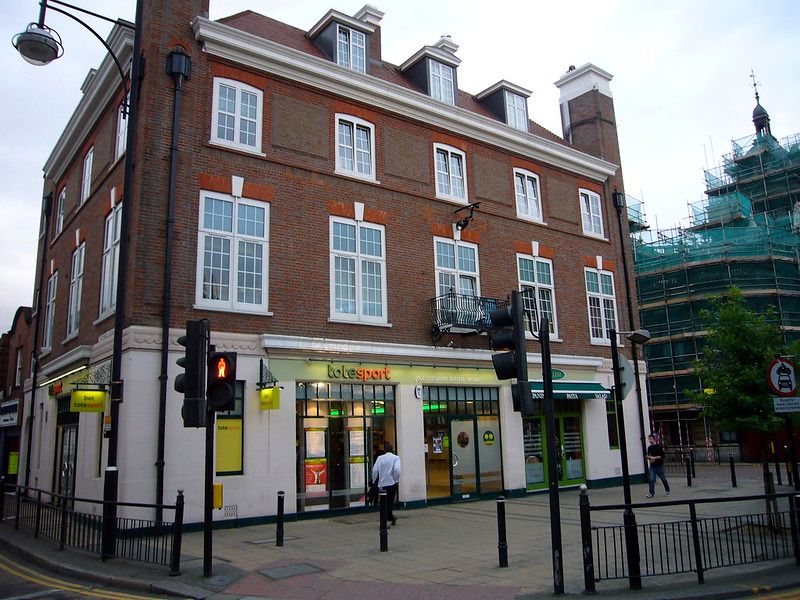 Unlike Canary Wharf and Shoreditch, this area is not a prime example of the lively atmosphere of London but gives its residents a nicely-balanced relaxing vibe instead. Stratford saw a severe decline in the previous century, but thanks to the 2012 Olympics, things have started to look better.
The last decade saw an impressive transformation of Stratford23. From a rundown district, it has morphed into a great showcase of urban development. Besides the Queen Elizabeth Olympic Park, new restaurants, cafes, and shopping malls have opened while transportation has seen some huge improvements24.
The University of East London has a big campus here and leads to a huge number of students living in Stratford. They are offered with a vibrant pub scene, plenty of cafes, and inexpensive clothing stores, while excellent schools are a big attraction for families with kids. Bankers also have a big presence here as living in Stratford guarantees a short commute to their companies in Canary Wharf and the City.
You will find more flats for rent than single-family homes as many of them have been converted to apartments. If you prefer to keep a distance from students and their lifestyle, historic buildings are a great choice.
Median Monthly Rents:
Studio: £975
1 Bedroom: £1200
2 Bedrooms: £1450
3 Bedrooms: £1700
Shoreditch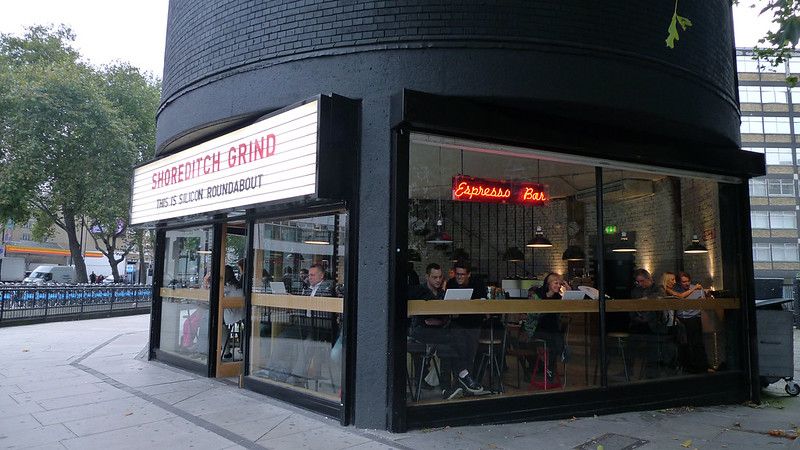 Full of trendy restaurants and hip street art, Shoreditch is the capital of coolness of the entire London25, enjoying a great benefit from its location, where everything is within reach.
Craft beer fans and foodies will love lineups of cafes, restaurants, pubs, and bars in Shoreditch. You can try out a new dish anytime you want at various locations, from Michelin-starred restaurants to street food carts. This may lead to an issue, however, as it's a popular place for party people and many parts of Shoreditch become quite loud on weekends.
Chain stores don't have a strong presence here, while independent stores are enjoying steady growth. The famous Boxpark mall is made from old shipping containers, local artisans create individualised and unique wares, and boutiques sell a lot of vintage clothing.
The rental market is a good mix of all kinds of properties at all brackets. Factories and warehouses that have been converted into apartments, Georgian and Victorian-style terraces, and classic townhomes are all common here in Shoreditch.
It has become the Silicon Valley of London and attracts a huge number of technology companies26. The big population of tech workers in Shoreditch, who often receive high income from multinational companies, contributes to the increase in rental prices in the area. They often keep letting agents busy the first few months of the years, while later in the summer, overseas students compete with each other for a flat in Shoreditch.
Median Monthly Rents:
1 Bedroom: £1740
2 Bedrooms: £2518
Stoke Newington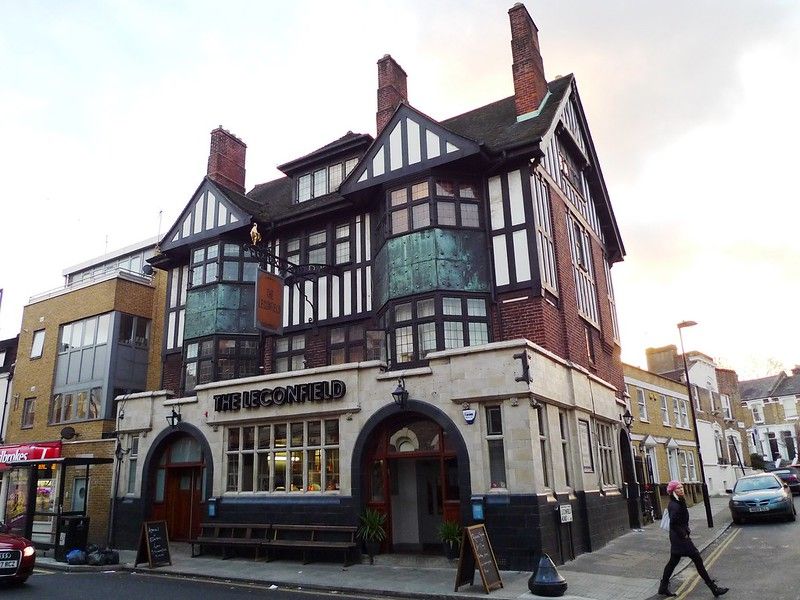 Stoke Newington has its own charm in its corner in East London, where you can run into a lot of musicians, designers, and other people working in the creative business. This underrated region, full of independent homeware stores, cafes, book stores, and other shops, doesn't blend in with any other area of the capital.
Vegetarians will be thrilled to go through the options Stoke Newington offers. There are plenty of places with all kinds of choices to eat and shop, including a unique organic market. This also applies to the nightlife here, as you can go and grab a pint within a few minutes of walk.
Stoke Newington has many excellent schools and green space for families, although this is also the perfect formula for it to become more expensive quickly in the future. Most properties are available in Victorian styles of various sizes. Many of them are single-family homes, but more and more properties have been converted into apartments. City workers are also common in the area besides creative workers and families, who typically prefer a place near a local school.
Median Monthly Rents:
Studio: £1000
1 Bedroom: £1300
2 Bedrooms: £1650
3 Bedrooms: £2250
West London
With its multicultural blend27, excellent schools, pretty architecture, and beautiful parks, the wealthy west side of London has a posh reputation, a place reserved mostly for businessmen and celebrities. In reality, you don't need to be David Beckham28 or a rich CEO to afford rent prices in West London, as long as you pick your desired area wisely.
Ealing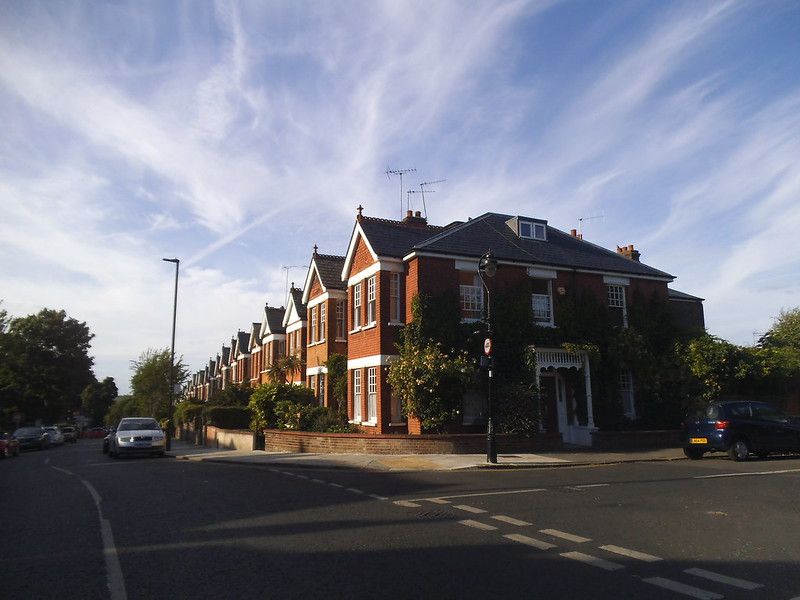 Famously dubbed as the "Queen of Suburbs" (a term coined by borough surveyor Charles Jones in 1902), Ealing has the best of all worlds when it comes to a place to live in London29.
Full of detached Edwardian and Victorian houses and leafy streets, Ealing has fast transport links to the City, and if you take a trip to the countryside, it's not far either. Central London is just 25 minutes away via the Central and District lines, and the upcoming Elizabeth line that crosses the capital from west to east is going to make things even more convenient.
This suburb is an ideal choice for both young professionals and families because of its open green spaces, respected schools, and most importantly, affordable rents. Though some see it as a country town right inside London, the cosmopolitan lifestyle is not dead here. Ealing has a great mix of the growing art scene, pubs, shops, and cafes - a great balance between the new and the old in West London.
This area has recently seen a flux of tech workers, City professionals, and corporates that want to rent offices here, which tends to drive rent prices up in the future.
Median Monthly Rents:
Studio: £925
1 Bedroom: £1250
2 Bedrooms: £1563
3 Bedrooms: £1900
Hammersmith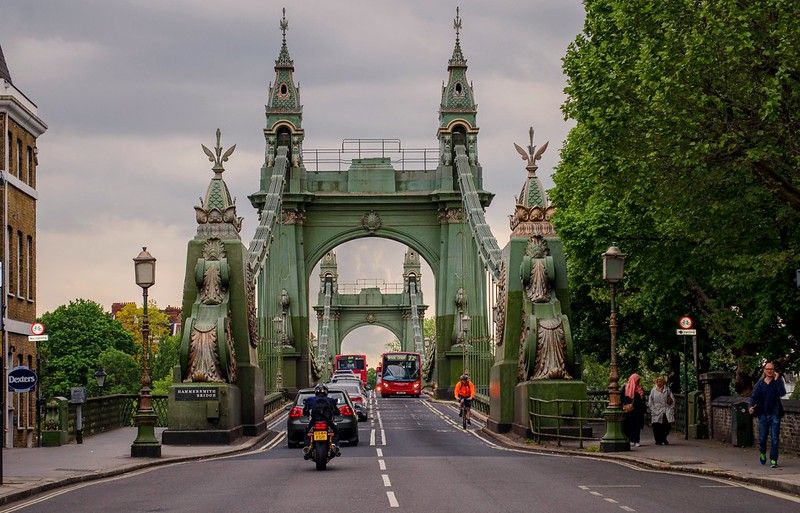 Known for its riverside setting, great transport links, and excellent private schools, Hammersmith has many advantages for a place to live in West London.
This is an active and busy neighbourhood with offices from big companies, shops, and lively bars. Dining options are plenty as new places keep popping up on top of older restaurants. Yet nature lovers won't be disappointed with green spaces here either: just walk past a few blocks, and you may run into a tranquil park. Some bars even have a laid back atmosphere instead of the common bustling party scene.
Many families move into Hammersmith because of a great number of schools. In addition to the famous Brackenbury, St Paul's Church of England, West London Free Primary, and Larmenier & Sacred Heart Catholic Primary School are also popular choices. Parents tend to opt for period houses within a short walking range of those schools and as well as other amenities.
As an employment hub with many top companies like Coca-Cola, GE Capital, Disney, and L'Oréal, Hammersmith is not surprisingly an obvious choice for their employers30. Everything is available, from large five-bedroom homes to studios, and landlords are particularly happy with the rental market here as most young professionals are looking for long lets, typically from 2 to 3 years.
Median Monthly Rents:
Studio: £1045
1 Bedroom: £1408
2 Bedrooms: £1820
3 Bedrooms: £2407
Shepherd's Bush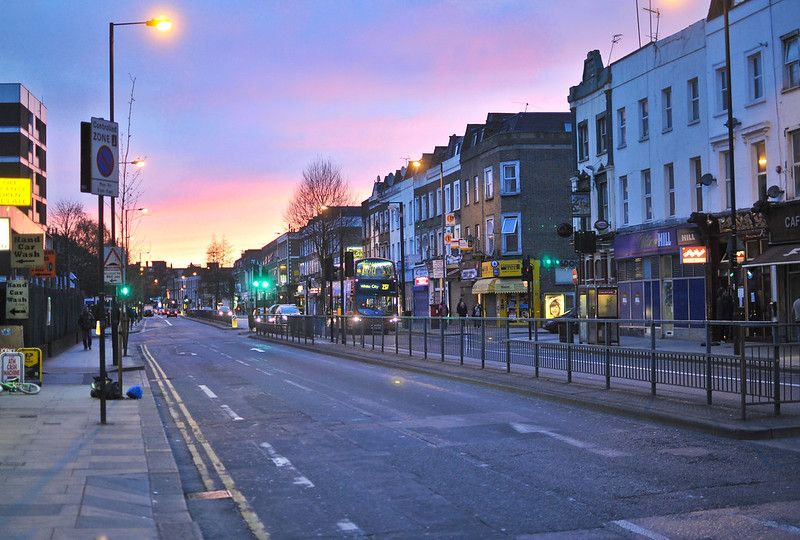 Shepherd's Bush has a weird mix of both modern and old-style characters of London. It hosts the largest shopping centre in Europe, Westfield London, many flagship stores, went through a huge regeneration with the nearby White City, and yet it still keeps a community feel of an urban village.
Many corners in Shepherd's Bush seem to stay out of the winds of change that have transformed many areas of London beyond recognition. Residents can still old independent shops, boozers, and restaurants at the same place they were two decades ago.
The Shepherd's Bush Market is a notable example of how the locals take part in the efforts to preserve this West London area. They have gone through a long and bitter fight to stop a big regeneration project that would replace the traditional street market with new stalls, restaurants, and flats.
The property scene in Shepherd's Bush is a good mix of apartments and houses, with a lot of converted flats, semi-detached homes, and cottages. Everyone from young couples to professional sharers finds this area a great place to live: there are many outstanding schools, and the rents are slightly cheaper than central areas as well.
Median Monthly Rents:
Studio: £1027
1 Bedroom: £1300
2 Bedrooms: £1600
3 Bedrooms: £2037
Fulham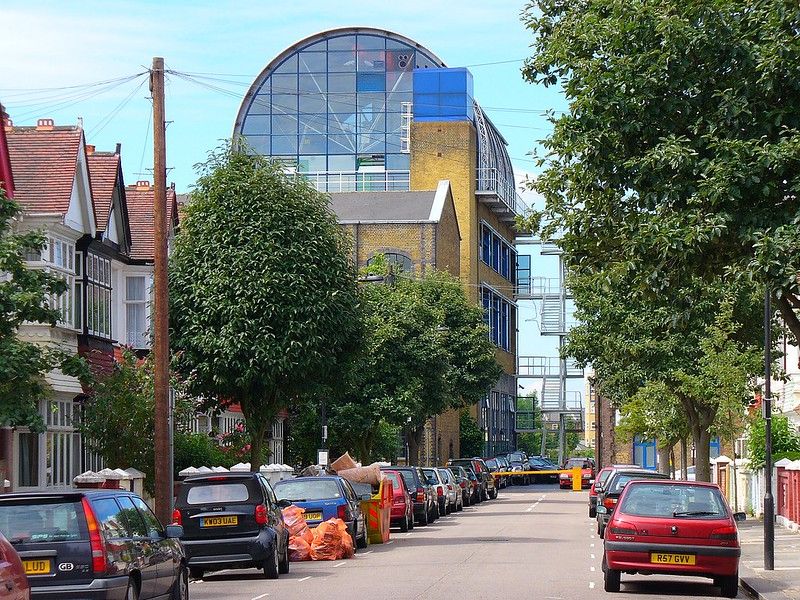 Fulham has become one of the most popular areas in London since the late 20th century. Its abundance of open space and riverside location makes it a fascinating place to live.
This area is filled with people of all kinds of backgrounds and origins. A lot of families, young couples, and City professionals seek a place in Fulham, and once they have moved here, residents tend to stay for long thanks to great amenities and lifestyle this corner of West London offers.
Everything you need is around the corner: antique stores, libraries, parks, salons, gyms, boutiques, farmers' markets, and supermarkets. If you prefer a more private space, the upmarket Hurlingham Club provides multiple dining options, sports facilities, a fitness centre, and a playground
Housing market reflects perfectly the upscale lifestyle of Fulham, which is made up of mostly converted flats, riverside luxury apartments, and Edwardian and Victorian terrace houses on quiet streets.
Fulham is popular with sharers, especially high-income young professionals who work in the City, even when some recent strict council rules have made landlords more reluctant to rent their properties. The northern side along the North End Road is particularly a hot spot for renters as many houses have been converted into flats.
Median Monthly Rents:
Studio: £975
1 Bedroom: £1473
2 Bedrooms: £1872
3 Bedrooms: £2622
West Kensington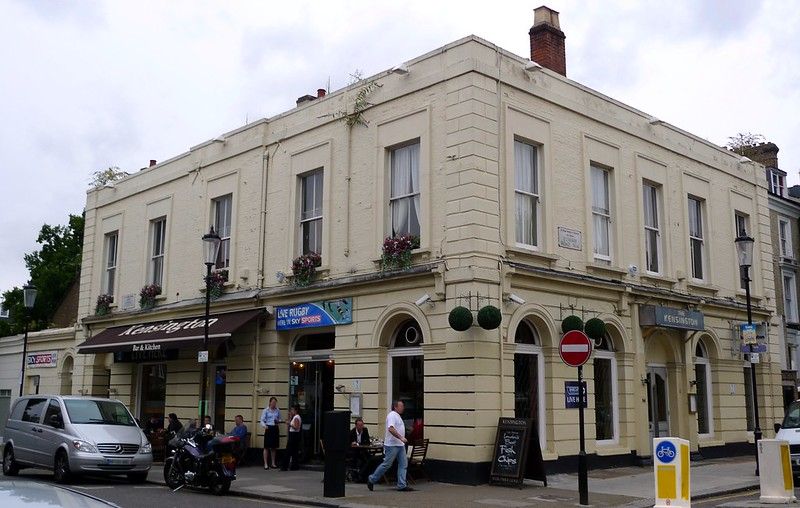 As a largely residential area, West Kensington is a great choice if you want to stay close to the action (vibrant Earls Court and High Street Kensington are just a few minutes of walk away) while enjoying a more tranquil atmosphere that is hard to find in those areas. Affordable rents are also a big advantage of the rental market of West Kensington, even though they are still slightly more expensive than South London.
Most properties in West Kensington are former local council buildings and apartments converted from Victorian terraces. New housing estates also start to come into existence as local authorities are gradually cleaning up scruffier parts.
Young professionals from all backgrounds are coming more and more, filling up one and two-bedroom flats in West Kensington to enjoy good-sized apartments, excellent amenities, quirky shops, and proximity to nearby buzzing areas. This results in a cosmopolitan community where you may run into a French, Italian, Irish, or Arab every day on the street. The campuses of Imperial College London in nearby South Kensington and other colleges are also why West Kensington has a large population of students.
Median Monthly Rents:
Studio: £1170
1 Bedroom: £1489
2 Bedrooms: £1810
3 Bedrooms: £2600
3. Which Property Rental Service to Count On
Finding a new place in London is usually exhausting as even after choosing a specific area, you still have to browse hundreds of houses and flats. The perfect option for your needs usually doesn't pop up right away. People looking for a rental property know this feeling when there is always something missing with the flat or house you're interested in.
Rental listing websites are the obvious solution to this problem. Popular sites like RightMove, Zoopla, MoveBubble have huge advantages as these large portals can offer information about thousands of available houses and rooms, for sale or rent, at the same time. Users can fine-tune their selection by limiting the listings to a specific area, type of properties, and price range. Some sites even give you the ability to find a place based on nearby transport links.
These traditional portals, however, have a huge drawback. They can't narrow properties on their sites down to types of investment such as Build to Rent, which has seen explosive growth across the country31. Thanks to a whole host of benefits for both developers and tenants, Build to Rent is a new attractive rental option for many people.
Build to Rent can fill this void by allowing users to search for the best Built to Rent properties in the UK. Similar to other sites, you can also list options based on location, max rent price, and the number of bedrooms.
4. Final Words
Whether you're a young couple wanting to find a place to start your family, or a single professional working in the City, London always has the best renting option for you. There aren't two areas in this dynamic and exciting city that breathe the same spirit and lifestyle. It does make renters sometimes feel more confusing, but there will always be a great place you can call home for years to come. From this renting in London guide, you should already have some understanding of London's rental market, no matter if you're looking for traditional properties or newer options like Build to Rent.