3 Types of Kitchen Hobs You'll Find In A Rental Apartment
17 Dec 2020
Considering renting an apartment? Have you thought about the type of kitchen hob you need? Ceramic hobs, induction hobs, and gas hobs all have a different mechanism and offer a number of pros and cons. Which would be best for you?
A kitchen is a central part of a home and is one of the first rooms that you are likely to check when inspecting a property to rent. There are plenty of things to consider here, such as the size, the type of appliances installed, the colour scheme, and the type of kitchen hob installed.
As a prospective tenant, you need to understand how these factors influence you. For instance, if a kitchen appliance doesn't work properly, you need to ask your landlord about it and get it repaired. The same applies to kitchen hobs. There are many types of kitchen hobs available. However, most Build To Rent apartments offer ceramic hobs, induction hobs, or gas hobs.
In this article, we will review the essential features of each of these kitchen hobs and what you should consider when inspecting a rental's kitchen.
1. Types of Kitchen Hobs
In general, you've got three main types of kitchen hobs to choose from, and each has its own pros and cons. Finding out which kitchen hob is best for you is important when choosing an apartment to rent.
To help you out, here's a quick comparison of ceramic, induction, and gas hobs for your reference. We will also discuss these hobs in greater detail in the next sections.
Type of Hob
Safety
Speed
Energy Efficiency
Ease of Cleaning
Versality
Ceramic Hob
⭐
Potentially unsafe. The plate staying hot for long after turning off the hob.
⭐
Slow. Takes long to heat up the ceramic, although conserves heat well afterwards.
⭐
Low. Wastes a lot of energy especially after turning off.
⭐
Difficult. Food and kitchen towels can be burnt and stick to the plate.
⭐⭐⭐
Highly versatile; any type of cookware will suit.
Induction Hob
⭐⭐⭐
Highly safe with sophisticated safety mechanisms preventing any accidental burns.
⭐⭐⭐
Operates twice as fast as ceramic hobs.
⭐⭐⭐
High. Very little loss of energy.
⭐⭐⭐
Easy. Only heats up the portion in contact with the pan or pot; food will not stick on the surface of the pan or the cooktop.
⭐
Only compatible with specific pans and pots made of magnetisable material.
Gas Hob
⭐
Potentially unsafe due to dangers of gas leaks.
⭐⭐
Relatively fast but slower than an induction hob.
⭐
Low. Wastes a lot of energy when cooking.
⭐
Hard to clean with food sticking on the surface of the pan and cooktop due to heat.
⭐⭐⭐
Compatible with a variety of cookware; best with strong thermal conductors.
Ceramic Hobs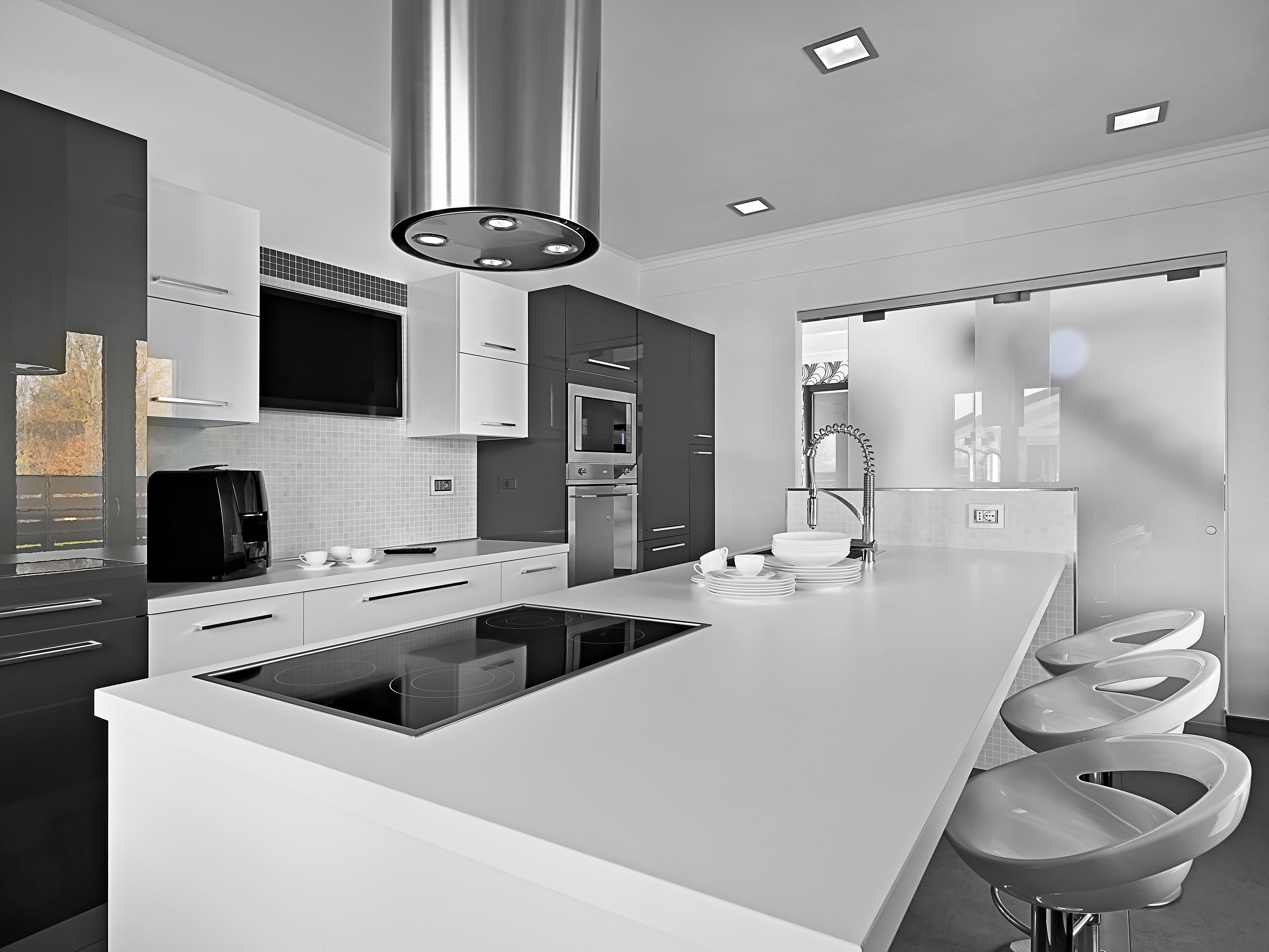 Many Build To Rent apartments feature ceramic hobs. These hobs come in either four or five cooking zones. They have a frameless, nearly flat design that adds a minimalistic touch to them.
Of course, the actual design of the hob depends on whether you want the more conventional option with dials to adjust the heat intensity or if you desire a more contemporary design with no dials or buttons sticking out like a sore thumb.
Ceramic hobs make use of an electric heating element underneath the cooker's surface, which heats up and transfers the heat to the cooking pan. Once you've selected the desired temperature for your cooking session, the heating element begins to heat up the surface. The heat transfers from the glass surface to your cooking vessel, which begins to cook your food.
A major advantage in these types of kitchen hobs is that there is no risk of gas leaks and you can use a wide variety of pots and pans to prepare food. However, as mentioned earlier, cleaning them can be difficult. They are also potentially unsafe since they only cool down once the appliance is off and you may get burnt. In addition, you won't be able to cook food during power outages, since they operate on electricity. Ceramic hobs aren't very environmentally friendly. Since the entire cooktop heats up, can lead to a waste of energy difficult to control heat.
If you have kids and are renting an apartment with a ceramic hob, make sure it is fitted with high tech features such as touch control, child lock, alarms and heat sensors that alert you when the surface is hot. Otherwise, we recommend you look for something else since these hobs can be very dangerous for children.
Induction Hobs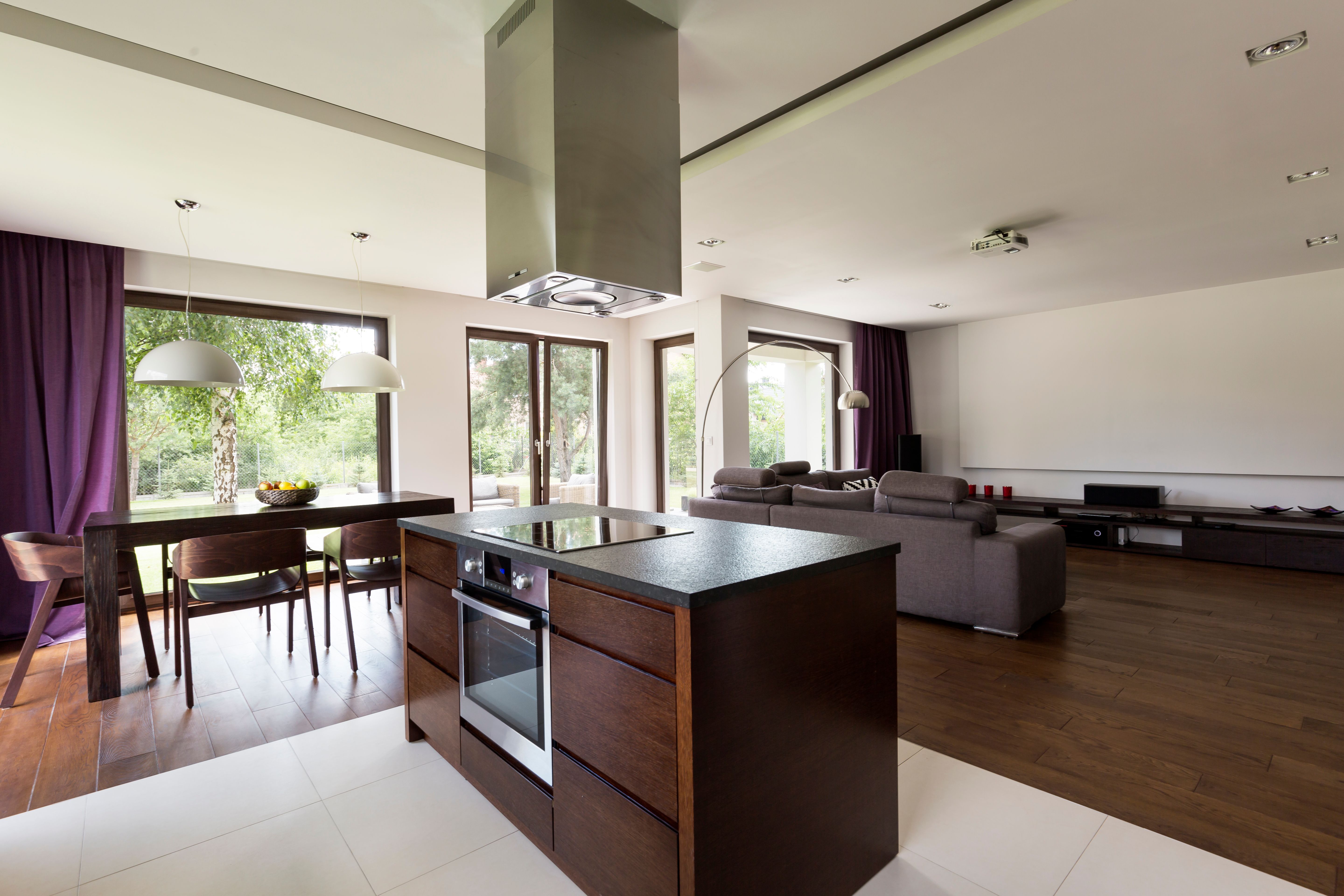 Induction hobs are environment-friendly appliances that are known for their energy efficiency, ease of operation, and other features. These types of kitchen hobs add a highly elegant look to the kitchen and share similar design features with ceramic hubs. However, the heating mechanism is very different.
When you place your cooking pan on the surface of an induction hob, all the heat created is limited to the cooking pan. This means that while the pan gets heated up, the hob itself doesn't. Of course, some residual heat is to be expected in the cooking zone after you switch off the mains, but it's nowhere near as hot as a ceramic hob, not to mention it also cools a lot earlier. This makes an induction hob safer in the kitchen for everyone.
The hob works by delivering electricity through a coil that is installed under the hob's surface. This creates an alternating magnetic field, which transfers heat to the bottom of the cooking vessel when it is placed upon the induction hob. Moreover, induction hobs don't generate surface heat until a metal object is placed onto them.
Induction hobs also rank high in terms of efficiency and you can prepare food very quickly on them. So, if that's something you prioritise, then you can choose an apartment with an induction hob.
Here are a few other things to keep in mind when renting an apartment with this type of hob:
It is only compatible with stainless steel, cast iron pans or enamel-clad cookware (basically anything that can interact with magnets). Copper, terracotta, ceramic and aluminium pans will not be suitable for induction hobs
It requires electricity to operate
It offers much better control since heat does not transfer from the cooking top to the pan's surface. As a result, any food will not stick to the pan's surface. You don't have to worry about scrubbing away bits of burnt food that fall on the cooking top itself
It is extremely safe because it shuts down automatically when a pot or pan is removed from the cooktop
Tip: If you prefer using this type of hob, we suggest renting an apartment with an induction hob that provides varying power levels, a timer, a child lock and touch control.
Gas Hobs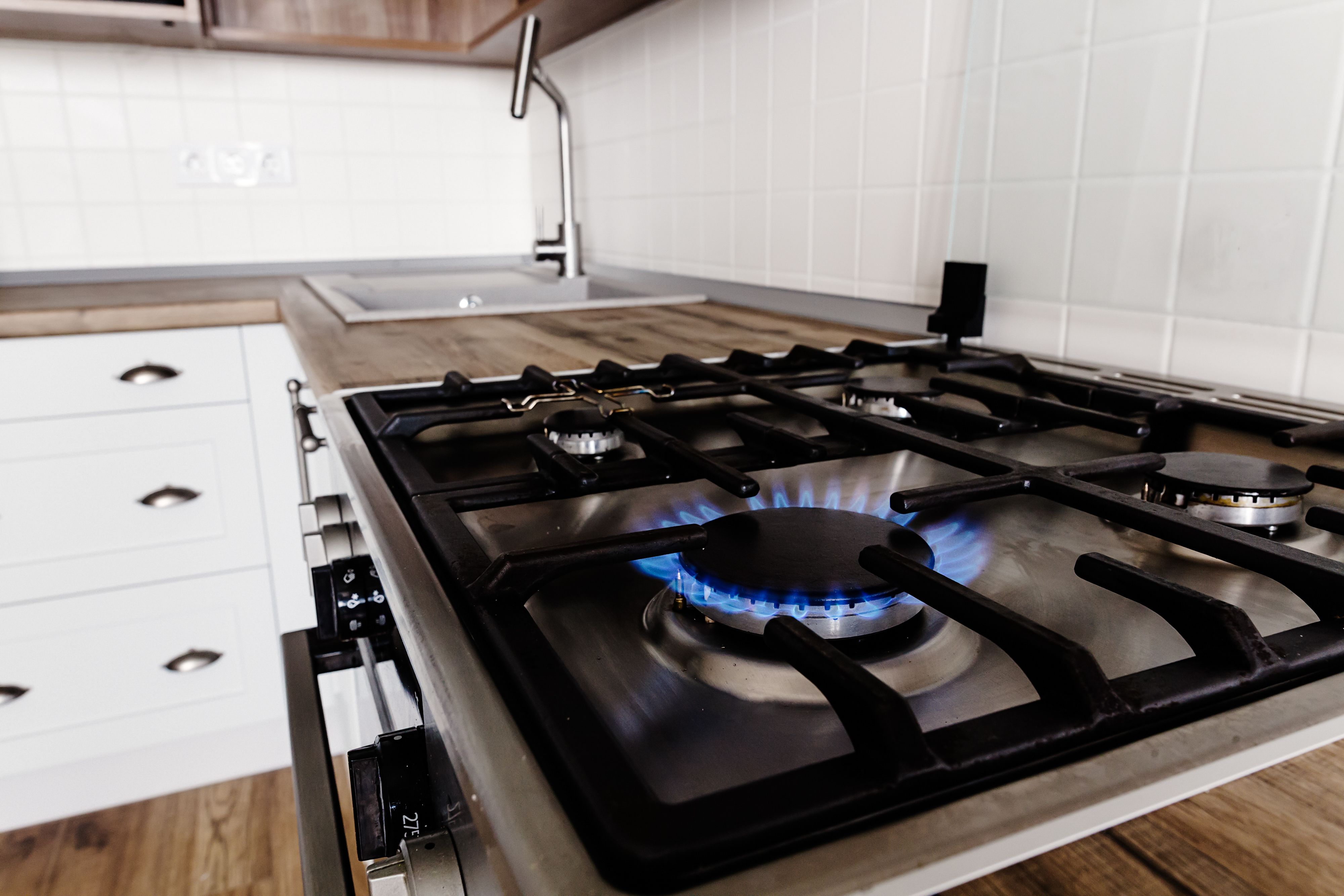 When you think of the various types of kitchen hobs, the chances are that this is the first option that pops into your head. Gas hobs have been around for quite some time now and will give you access to instant heat and more precise control over the size of the flame. The exact mechanism for gas hobs is fairly straightforward. Gas travels up through the burner rings which are then ignited into a flame by a spark.
In terms of style, you can have many options ranging from metal, enamel, or glass finish.
The biggest advantage of using gas hobs is that they are more effective at cooking on a larger surface area, making them suitable for wok pans. Gas also conserves the flavours and textures in food, which is why professional cooks prefer to use it when preparing food.
For obvious reasons, gas hobs should be installed professionally by a Gas-safe registered engineer1. You can ask your landlord about this when inspecting the apartment. It is also recommended to conduct regular inspections of your gas line and connections and revise installation. You can discuss this with your landlord to ensure safety.
It is also worth pointing out that most homes in the UK no longer have a mains gas supply, but many companies now offer conversion kits that convert their gas hobs to run on LPG instead, which is more easily available.
Besides this, there are numerous safety problems related to gas hobs because of the naked flame that is not present with induction or ceramic hobs. However, modern gas hobs come with safety features to prevent accidents. There are flame safety devices in place that cuts of gas supply once they detect the flame is put off, this prevents gas leakage. Some gas hobs also come with a timer control option, which is ideal for those who frequently forget to turn off the stove.
2. Key Features to Look For in a Kitchen Hob When Renting An Apartment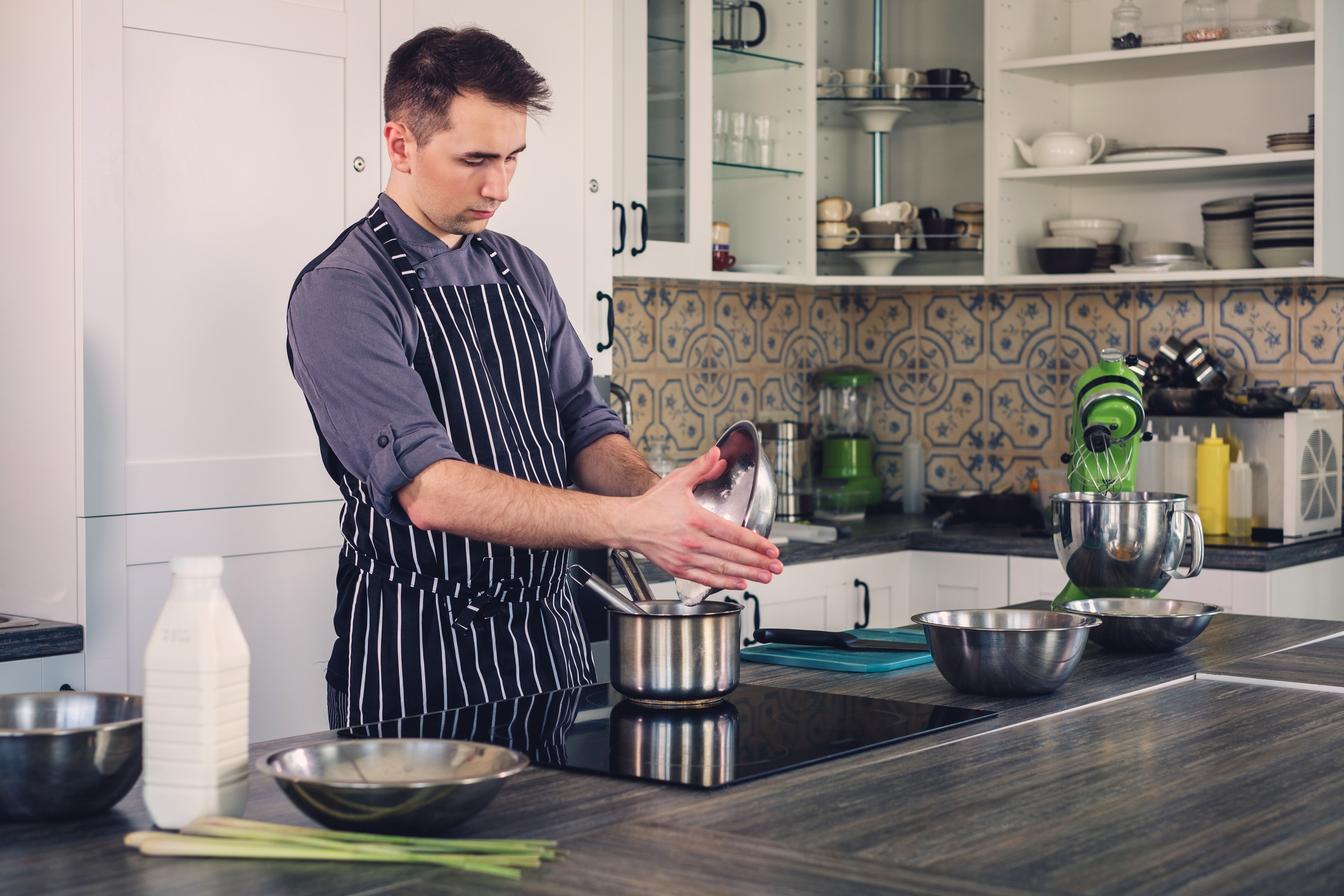 Besides the type and mechanism used, you can also check for the following features in a kitchen hob when going apartment hunting:
i) Child Safety Lock
Modern hobs come with touch controls that can be locked to prevent children from changing settings or activating heat/flame. They can be found on most ceramic and induction hobs.
ii) Dual Zones
Dual zones are mostly found on ceramic hobs where a second cooking zone can be found inside a larger heat zone. These zones can be activated depending on the size of the pan.
iii) Wok Burners
Also known as ultra-rapid burners or triple crown burners for gas. Most gas hobs are capable of an ultra-rapid burner of some sort. They can be used to generate a high-powered and intense flame designed for stir fry cooking, using large pots, and boiling water at a faster rate.
iv) Power Boost
They are similar to ultra-rapid burners and are ideal for stir-frying and searing meat. Power boost is mostly found on ceramic hobs.
v) Timers
Hob timers can be found on all types of kitchen hobs and can help you keep track of your cooking. This is especially useful when you're multitasking in the kitchen and run the risk of forgetting to turn off the hob. Some timers will either automatically turn the hob off when the set timer runs out or sound an alarm to alert you. Some higher-end hobs may also allow you to set the timer for different cooking zones independently from each another.
vi) Extra Wide Gas Hobs
This is a unique feature of gas hobs. Some models are extra wide to create an additional layer of cooking ring that can accommodate powerful cooking. These hobs will vary in width from 60cm to 100cm, depending on the placement and design of the additional cooking ring. Wide gas hobs are useful if you want to cook faster. It is also useful with larger pots and pans, such as wok burners.
3. Wrapping up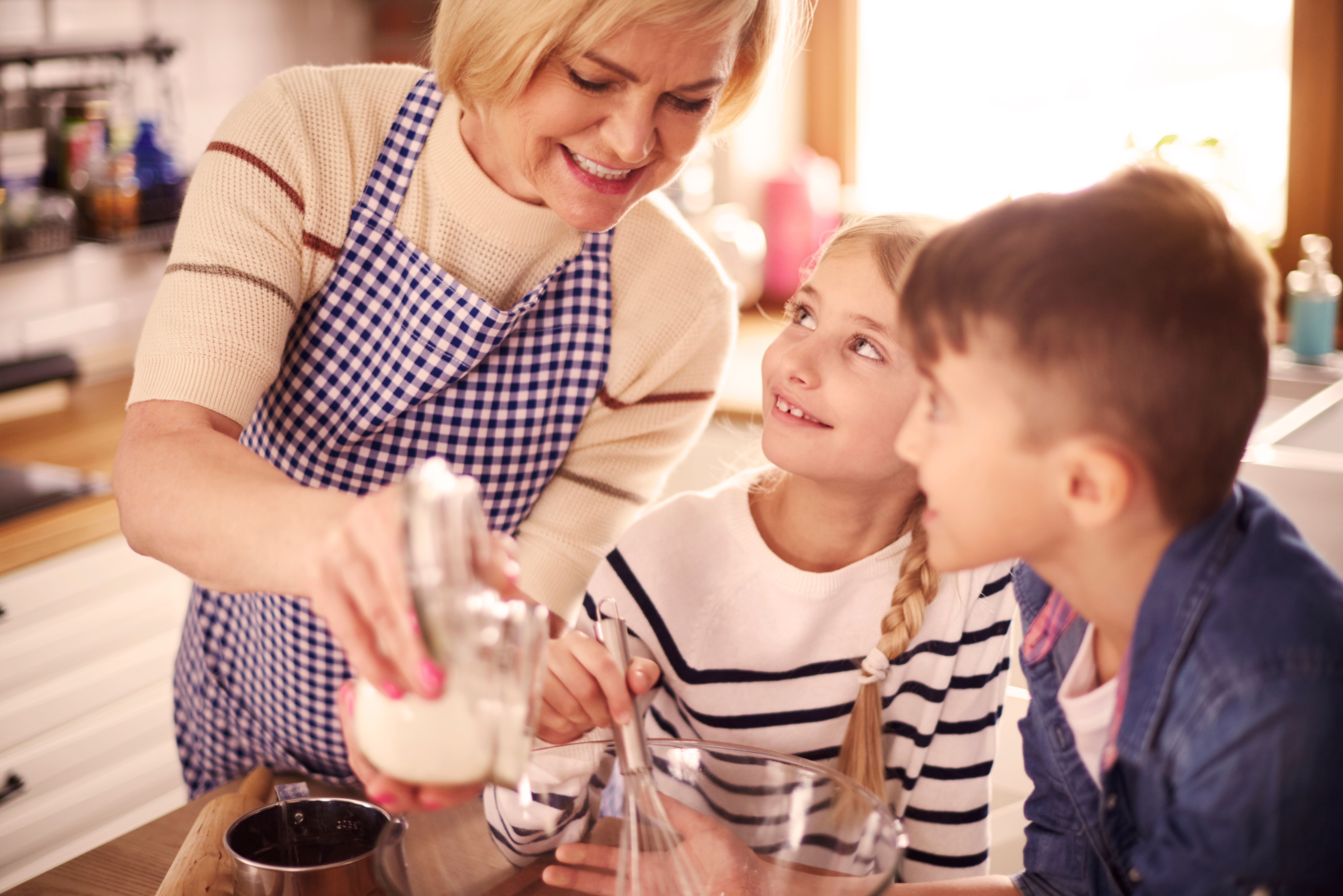 Given how a kitchen is one of the most central parts of a home, kitchen hobs are an important consideration when choosing an apartment to rent. Depending on your cooking preferences, lifestyle, and need for convenience, you can select an apartment with a hob that complements your needs and offer the level of safety your desire.
Among the different types of kitchen hobs, induction hobs are usually the most feature intensive. They are also the most efficient and easiest to use and clean. Gas and ceramic hobs don't fare too badly either, but they are less safe and you need to make sure the hob in your apartment has the necessary controls required for safe use.
Are you interested in renting a Build To Rent apartment? Then visit www.buildtorent.io and explore new apartment listings in your city!